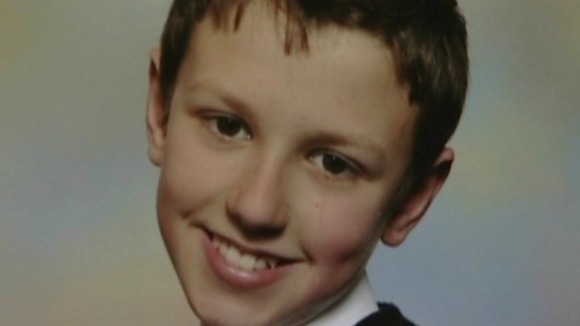 The first of 122 defibrillators to be installed in Liverpool's schools is being handed over today.
Every primary school in the city is getting one.
It follows the death of schoolboy Oliver King in March last year.
Oliver, 12, was a pupil at King David High School in Childwall. He died during a swimming lesson from Sudden Arrhythmic Death Syndrome (SADS), which kills 12 young people across the country every week.
SInce then his family has set up a campaign to get more of the potentially life-saving machines in public buildings.
"I am delighted that primary schools in the city are having defibrillators fitted.This is fantastic news and I firmly believe that it will help save lives.

"We must do all we can to raise awareness of SADS and prevent as many deaths as we can. There are no warning signs and it could happen to anyone's child.

"We need to have defibrillators in all public buildings to make sure that Oliver's death was not in vain."
– Mark King, Oliver's dad

The first school to get a defibrillator will be Pinehurst Primary in Anfield.

After the handover 122 balloons will be released at the school.

Headteachers from across the city agreed to pay for the machines out of a surplus in their budget.
"This is an amazing achievement in such a short time. The Foundation team have worked so hard, and we will continue to do so, to implement this scheme, but also to branch out in to other cities, to ensure as many public buildings have this life-saving equipment as possible.

"We were keen to work to lead the way, while our e-petition is gathering signatures, we decided not to sit around and wait for action.

"I am incredibly proud of all involved, including the headteachers for backing this scheme."
– Cllr Jake Morrison, Patron, Oliver King Foundation