Granada Sport
Old Trafford the most popular destination for sports tourists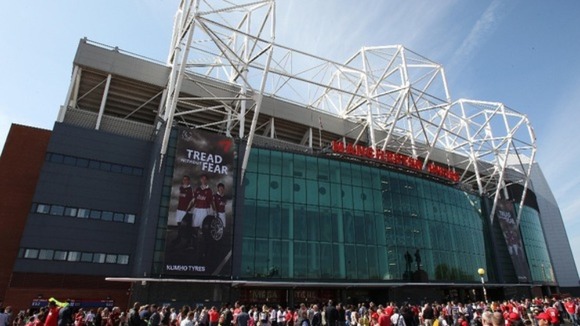 Manchester United's Old Trafford football ground is the most popular destination for sports tourists according to VisitBritain.
Nearly one million visitors travelled from abroad and watched a football match in Britain last year.
VisitBritain say these 900,000 foreign football tourists spent £706 million, an average of around £785 per fan, according to VisitBritain.
Old Trafford was the top choice in the poll, followed by Liverpool's Anfield.
Manchester City's Etihad Stadium ranked in at number seven.
On the back of research in the Office for National Statistics International Passenger Survey, tourist bosses have now identified football as a "highly effective tool" in enticing visitors to Britain at some of the quieter times of the year, VisitBritain said.
"The Premier League is now the most watched and supported football league in the world and there's a huge amount of effort being made to connect with our international fans.

"Little though beats the thrill of a Premier League matchday and it's very encouraging to hear that football can play an important role in increasing the numbers of international visitors to this country."
– Premier League chief executive Richard Scudamore