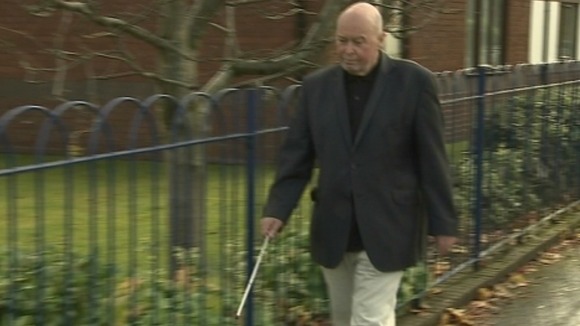 The police watchdog is appealing for witnesses to an incidentin Lancashire in which a partially-sighted stroke victim was shot in the back with a 50,000-volt taser stun gun by a police officer who mistook his white stick for a samurai sword.
Colin Farmer, 62, collapsed to the ground in shock and believed he might be dying from another stroke.
It happened after reports were received of a man walking through the town centre of Chorley with a martial arts weapon.
Now, the Independent Police Complaints Commission(IPCC) is appealing for witnesses to the incident which happened at around 6.35pm on Friday October 12th in Peter Street, Chorley.
The IPCC said that following the taser discharge Mr Farmer was handcuffed.
He was then released and taken to hospital after the attending police officers realised he was not the suspect they were looking for.
"The IPCC is independently investigating the incident following a referral by Lancashire Constabulary. The IPCC is keen to speak with any witnesses who saw the incident and, in particular, a man and a woman who left the Parmesan and Pepper restaurant in Peter Street at the time of the incident."
– IPCC spokesperson

Earlier this week, Mr Farmer instructed solicitors to launch a civil claim for compensation against Lancashire Police.

Mr Farmer, who has suffered two strokes and walks at a "snail's pace", was on his way to a pub to meet friends for a drink and did not realise anything was afoot until the officer taseredhim.

Anyone who witnessed the incident is asked to contact the IPCC on 01924 811513 or email shaun.coleman@ipcc.gsi.gov.uk