The Killers film new music video in Blackpool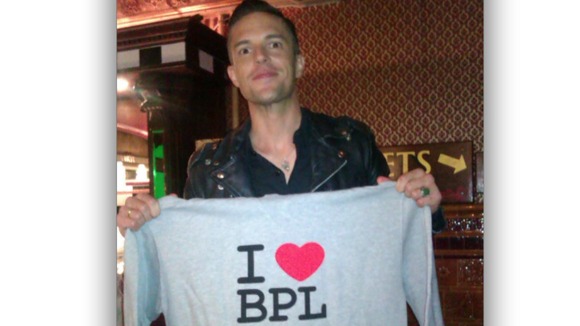 Blackpool is being viewed by thousands of people across the world thanks to US rock stars The Killers.
The band stayed in Blackpool last month with blockbuster film-maker Tim Burton, Hollywood actress Winona Ryder and British-born actor Craig Roberts as they recorded the video for their latest single 'Here With Me'.
Filming took place at a number of locations across the resort including Blackpool Pleasure Beach and The Blackpool Tower Dungeon, with the band's scenes shot in The Blackpool Tower Ballroom.
More than 23,000 people have viewed the video after it was released on The Killers Facebook page over the weekend.
"The first time I saw The Killers perform live was in Blackpool, UK shortly after completing work on our first collaboration, the music video for "Bones."

"When I heard the song Here With Me I remembered seeing a wax figure of Winona Ryder in Louis' Tussauds Waxworks in Blackpool.

"It was a pleasure to work in Blackpool and to work with The Killers, Winona Ryder and Craig Roberts."
– Director Tim Burton

Backstage footage from the video shoot:

Managing Director of Marketing Blackpool, Natalie Wyatt, said:

"Blackpool is the most filmed place in the UK outside London and it is wonderful that the resort is being promoted world-wide. We look forward to helping with similar opportunities in the future."

Blackpool is no stranger to the world of music videos having been selected as the location for numerous shoots over the years by stars including Robbie Williams, Elton John, Simply Red, Professor Green, The White Stripes and most recently The Dandy Warhols.

Watch the full video here.