Manchester promises to see in 2013 with a bang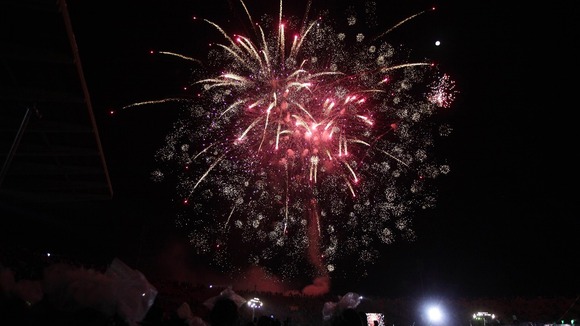 Manchester will host a free fireworks display to see in the New Year, the city council has confirmed.
It will greet 2013 with a 10-minute display launched from the roof of the Town Hall.
The event will be the first since December 31, 2010, and has been organised after the city council secured external funding.
Organisers are hoping to teach the crowd to do a mass Gangnam Style dance before the countdown to midnight.
"Last year we did not have an official New Year event in the city centre and it was very disappointing but thankfully this year we've been able to come up with a solution.

"We believe we are the only major English city outside London to have a fireworks display to welcome in 2013 so it's especially good news.

"We hope that if you're in the city on New Year's Eve you'll pop down with your family and friends, soak up the atmosphere and be part of the crowd.

"The fireworks, as always, are going to be jaw dropping – the perfect way to see in the New Year and a fitting finale to the festive period in a city that really knows how to enjoy itself."
– Cllr Pat Karney, Manchester City Council's city centre spokesman

The countdown will be led by a city resident chosen by the Manchester Evening News for their work during the year.

The viewing area in Albert Square will open at 11pm. The alcohol-free event is un-ticketed but entry into the square will be controlled.