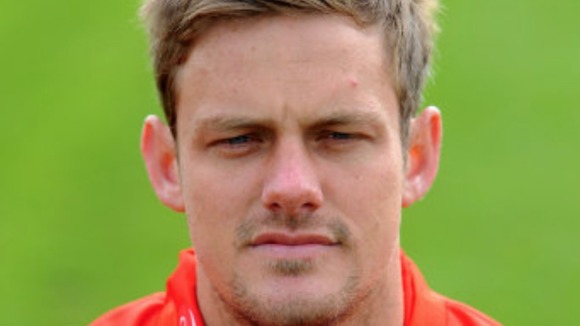 Lancashire County Cricket Club has signed Leicestershire all-rounder Wayne White on a three-year deal.
The 27-year-old follows in the footsteps of Simon Katich and Kabir Ali, who have all been recruited for the forthcoming campaign.
"I am delighted to be joining Lancashire County Cricket Club and I am excited at the prospect of challenging for trophies in all three formats.

"Playing at Old Trafford is something I am really looking forward to. The Club has put a lot of work into redeveloping the ground and securing the Ashes Test match for this year. Hopefully, as a playing group we can make it a memorable one on the field for Lancashire too."
– Wayne White

The all-rounder turned professional with his home county in 2005 before moving to Grace Road in 2008 where he was awarded a county cap at the end of last season.

He has scored over 2,000 runs in his professional career and has taken over 150 wickets with his seam bowling.
"Wayne will bring additional quality in our seam bowling department and will also contribute with the bat in the middle order.

"At 27 years old he is still an emerging cricketer which fits well with our strategy going forward and is adept in all formats of the game.

"He has had an impressive record with Leicestershire over the past couple of seasons which suggests there are better things to come."
– Cricket Director Mike Watkinson