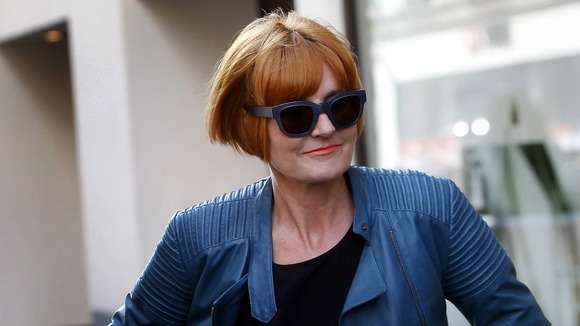 Retail guru Mary Portas will visit Nelson to see the results of a £100,000 investment won by the town as part of a project she established to improve Britain's high streets.
In the North West of England both Nelson and Stockport were selected after 371 bids from towns nationwide.
Councillor Paul White, who is responsible for regeneration in Nelson, said: "She'll be hearing first hand how we're taking action to breathe new life into Nelson, using the Portas funding we won last year."
"The radical transformation she'll see includes the new tree-lined boulevard, the amazing shuttle and attractive amphitheatre for events," he added.
Mary Portas will be touring the town with the team that prepared the winning bid.
Portas said: "We must focus efforts on creating lively and social places, especially for young people, to breathe new life into Nelson.
"This is Nelson's big chance. It's about creating a place that people want to feel part of - a sense of community so that people feel proud to say they are from Nelson," she continued.