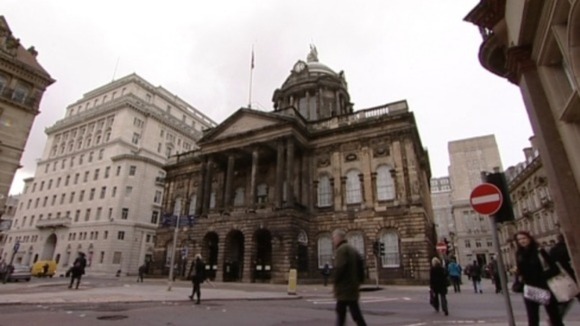 Four hundred jobs could be affected in Liverpool as the council announce cuts to save £32 million pounds.
Town hall bosses say they'll sell off some nurseries and review funding to homeless hostels and libraries. Council tax could also be raised.
Over the next financial year the council needs to save £32 million on top of the £141 million of cuts over the last two years. Overall the council is having to save £290 million from 2011-17.
"This has been a horrendous process in which we have had to make some extremely difficult and hard choices in order to balance the books for the next financial year, but also to prepare for the following year. "In previous years we have been able to make many of the savings by reducing back office functions, and halving the senior management team. "We are now at the stage where those options have gone and we are having to prioritise one front line service over another. "It is really, really tough to be contemplating reducing or withdrawing good services which are a lifeline for people. "Some of the cuts we are announcing won't be implemented for another year to give us time to speak to people about what we are proposing, and give us time to make sure we are doing all we can to minimize the impact. "I completely understand that some people will be extremely unhappy at what is being proposed. They have every right to be angry, because I am as well.
– Mayor Joe Anderson

Here is where the council propose to save the cash;
A review of libraries and the introduction of a 'hub and spoke' model from 2014/15*. *
*****Reviewing the operations at Kirkby and Allerton municipal golf courses* which are both running at a loss.
Review of the Integrated Youth and Play Service** with the possibility of transferring services to the voluntary and community sector.**
*****Withdrawal of part-funding for sheltered housing wardens*
Introduction of charges for community alarms** at sheltered housing**
*****Reviewing homeless hostels at Geneva Road and Aigburth Drive*
Selling four nurseries** which are heavily subsidised by the council**
*****Ceasing the council's role in delivering Truancy Watch* from 2014/15
The council say the decisions in this tranche total £5.7 million**, with some of the most difficult changes only taking effect from 2014/15 to give time for consultation. Around 400 staff will be affected by the cuts. The council say they 'will do all it can to facilitate redeployment, and discretionary compensation will be offered'.