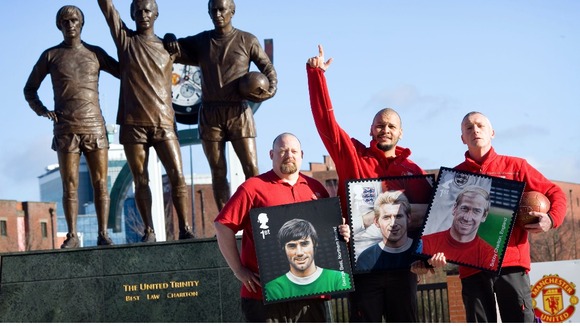 Manchester and Liverpool football legends will be celebrated on Royal Mail's 'Football Heros' stamps.
George Best, Bobby Charlton, Denis Law, John Barnes, Kevin Keegan and Bryan Robson are all featured on a new set of stamps as Royal Mail marks the 150th anniversary of the establishing of the rules of Association Football and the 140th anniversary of the Scottish Football Association.
The stamp set celebrates 11 of the greatest football heroes from England, Scotland, Northern Ireland and Wales.
"Everyone who loves football has their favourite players from the past. It might have been one of the greats they tried to emulate in the school playground or a superstar they would idolise while watching on from the terraces as a fan.

It is fantastic – especially in the year of The Football Association's 150th anniversary and the Scottish Football Association's 140th – that Royal Mail has honoured a whole team of these heroes from across the United Kingdom."
– Sir Trevor Brooking, FA Director of Football Development

Fans can pre-order the stamps today by registering at www.royalmail.com/footballheroes.

From 9 May 2013, the stamps will be available online at www.royalmail.com/stamps and in 9000 Post Offices across the UK.