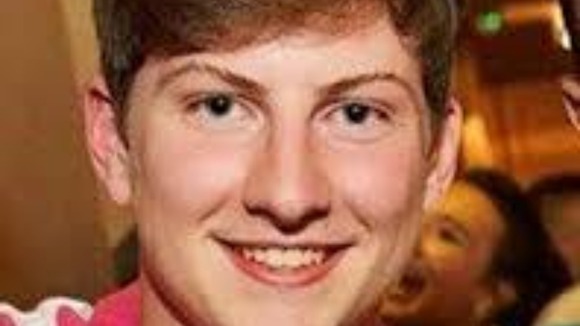 There can't be a more difficult situation than watching your child die; but for Sally and Graham Hart, they say deciding to donate his organs was the easiest decision they had to make that night.
Toby, 16, died after falling from rocks on the first day of his holiday in Cornwall. They had already spoken about organ donation with Toby two years earlier when his grandmother died. Sally told me that as the transplant nurse came to ask them the question, she and her husband didn't even have to think twice.
We knew that's what he wanted and of all the decision we made for Toby that night and since, that was the easiest because we knew.
– Sally Hart, Toby's Mother

Sally says she's found huge comfort knowing that Toby's organs have been used to save four lives. She told me there isn't a day that goes by when she doesn't think about those recipients. She showed me a thank you card she had been given from one of those recipients, an eight-year-old boy who got Toby's kidney. She was visibly moved as she explained how important that has been to her and her husband Graham, to know that someone is living because of Toby.

Sally is a huge advocate of organ donation. She now spends a lot of her time raising awareness of the issue especially through her twitter page @nomoredogs. She says that's the most important thing, to get people to have that discussion.
It made such a difference to us that night and that's why I just feel so strongly, why wouldn't you talk about it. Have the discussion now, have it when everything's happy and well and you might never need to use it but it's got to be a lot better than being faced with the choice and not knowing the answer.
– Sally Hart

t can't have been easy speaking about her loss and what happened that night, but I have no doubt that Sally's powerful interview will encourage more people to sign up to the organ donor register. And that could mean another life is saved.

If you want to sign up to the organ donor register, you can find all the details on www.itv.com/fromtheheart