Eastlands Homes apologises after 'offensive' newsletter
by Natasha Carter
A housing association in Manchester has apologised after a controversial newsletter offering advice on dealing with cuts caused an online backlash.
The newsletter said:
"Can you really afford Sky, cigarettes, bingo, drinks and other non essentials?

If your benefit is being cut and you want to keep your home you have to make up the difference. Non-essential items won't matter if you lose your home. Start budgeting now – we can help you do this, call us!"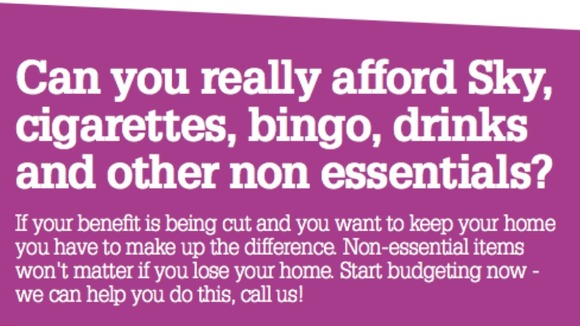 Angry residents tweeted the association, demanding an apology for what residents described as "patronising language".
@eastlandshomes We've all seen your blurb about ppl on the dole drinking and playing bingo etc.You are a disgusting organization #bedroomtax
Eastlands Homes later issued a statement on their website, apologising for the "clumsy" newsletter.
"We're sorry if our article offended you.

We've lobbied continuously against the government cuts which threaten the quality of life for many of our customers. We've increased the range of support and advice for anyone struggling in the face of these cuts as you will see from our newsletter.

We know there will be stark choices - our message is that we are here to help wherever possible and we're sorry if we worded that clumsily."
– Eastlands Homes online apology