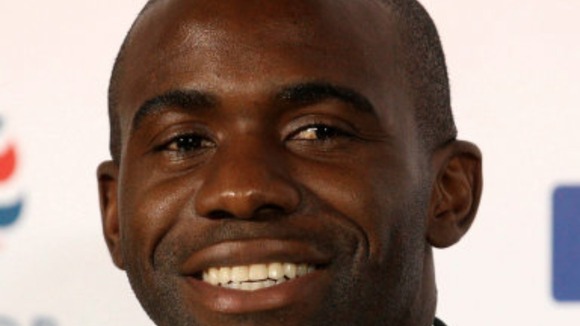 A year after Fabrice Muamba's near-fatal cardiac arrest during an FA Cup quarter final, a £1.2 million fund has been launched to provide football clubs across England with life-saving equipment.
The Football Association and the British Heart Foundation have teamed up to donate, so that more than 900 defibrillators will be at hand for non-league and grassroots football.
The machines give the heart a controlled electrical shock during cardiac arrest. For every minute that passes without defibrillation chances of survival decrease by about 10%.
Muamba, 24, a former England under-21 star, collapsed on the pitch during Bolton's FA Cup quarter final against Tottenham at White Hart Lane in March 2012.
Only around one in 10 people normally survive a witnessed, out-of-hospital cardiac arrest in the UK.
"There is no doubt how valuable these pieces of equipment can be, and if they save just one life then the investment is worth it."
– Former England boss Stuart Pearce
"The rules of cardiac arrest are really very simple - there is no chance of survival without prompt CPR (cardio-pulmonary resuscitation) and a defibrillator.

"The importance of these machines in the chain of survival cannot be underestimated."
– British Heart Foundation medical director Professor Peter Weissberg