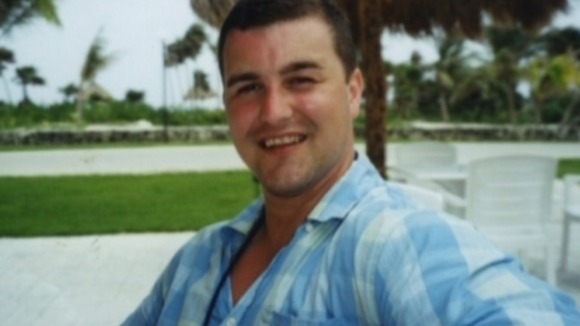 Police are urging people to watch a TV reconstruction to help them crack the unsolved murder of Lee Erdmann.
Lee was gunned down in the Wellington pub on Regent Road, Ordsall on Saturday September 10, 2011.
Lee's mother is making a direct appeal on BBC's Crimewatch programme.
The 37-year-old had been standing at the bar in the lounge of the pub, at around 2.50am, when another customer he had been talking to calmly shot him twice.
There had been no argument between the two men or anyone else. CCTV was captured of Lee from the Hyde Park pub, Salford, several hours before the incident.
Police have also issued footage of the crime scene, showing where Lee had been standing when he was shot. But the hard drive which would have contained CCTV footage of the murder had been stolen.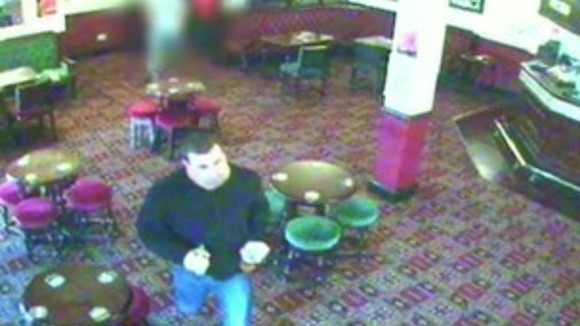 "The facts of this shocking murder are well known within the community and remain as stark now as they did at the time.

"In front of other customers and in complete cold-blood he was shot by the man he had previously been talking to."

"Since that moment our inquiries have led us to one conclusion, witnesses there that night and others within the wider community know who did this."

"We know the answers to Lee's murder lie within Ordsall but we also know that people who live here are proud of where they live. I also firmly believe that they want to put this incident behind them and they know a conviction for the killer of Lee Erdmann would help residents move on."
– Detective Superintendent Jon Chadwick

Hundreds of people have been interviewed as part of the investigation. But despite numerous appeals, those responsible for the crime are still at large.

A reward of £50,000 is being offered for information leading to the arrest and conviction of those responsible.