Man attacked with stun gun in Oldham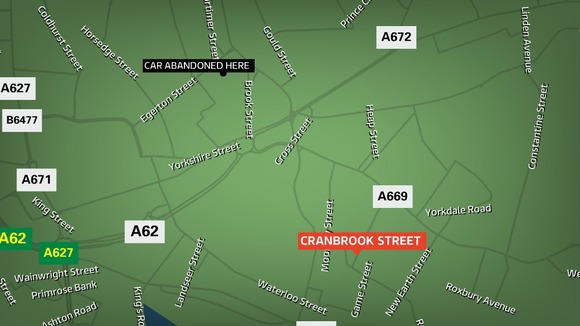 A man was attacked with a stun gun and then bundled into a car in Oldham.
It happened as the 35-year-old man was returning to his black Vauxhall Astra on Cranbrook Street at about 6pm on March 11th.
The victim was approached by two men wearing hoods and scarves who demanded his car keys. One of the offenders then produced a stun gun which was pressed against the victim's leg and activated.
The man was then forcibly bundled into his own car and the thieves then stole his car keys before driving off.
After a short tussle in the back during which one of the offenders put a hood over the victim's head and tried to tie him up, the man managed to escape from the car on Greenacres Road, injuring himself as he fell from the moving car.
The car was later found abandoned on Spencer Street in Oldham. Police are now appealing to anyone with information about the incident to come forward.
"Whomever the culprits are, the fact they have access to a stun gun which can be used to immobilise and injure people means they are clearly a danger to the public and we need to catch them as soon as possible.

"Not content with using a firearm, they also forced the victim into his own car, put a hood over his head and drove off - subjecting him to the maximum amount of fear and intimidation. As a result, the victim is badly shaken up.

"It is therefore imperative we find these men so I would appeal to anyone with information to come forward.

"If you witnessed the incident itself, or have information about the whereabouts of the black Vauxhall Astra before it was dumped, or you suspect who may have been involved, then please call us."
– Detective Constable Mike Patterson

The offenders were said to be Asian, between 5ft 8in and 6ft tall, wearing dark clothes and a mixture of hoods and scarves to cover their face. The spoke in a mixture of English and Punjabi with a Patwari accent.

Anyone with information is asked to call the Oldham Central Neighbourhood Policing Team on 0161 856 8927 or the independent charity Crimestoppers, anonymously, on 0800 555 111.