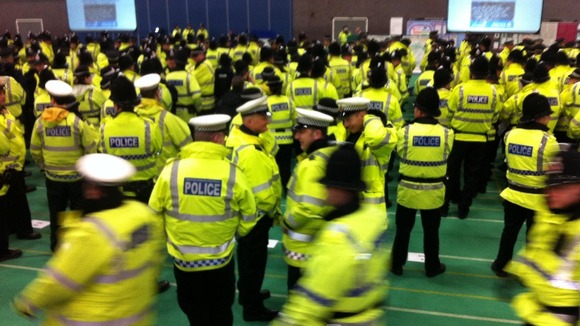 Greater Manchester Police have arrested 34 people suspected of being linked to drug dealing in North Manchester following a crackdown on the supply of drugs in Cheetham Hill and Crumpsall.
400 staff from the force executed 40 warrants as part of Operation Cairo after residents in Cheetham Hill and Crumpsall complained daylight drugs deals were taking place on their streets.
Police say two gangs are battling it out for control of the lucrative heroin and cocaine markets.They say heroin on the streets of Cheetham Hill is poorer quality, lower weight but half the price of anywhere else.
They've described one operation as being like a 'supermarket chain' with 20 outlets.
Members of the community were invited along to watch doors going in and arrests being made.
"Drugs make people's lives a misery and reduce the quality of everyday life for local residents, which is why it is so important for us to remove them and act on the information the public provides us."

"I hope these arrests show residents that we do listen to their concerns and we are doing something about it. But it doesn't stop there, we will continue to act on intelligence to clean up our streets and sweep up crime by targeting these criminals and making Cheetham Hill and Crumpsall better places to live."
– Superintendent Vanessa Jardine