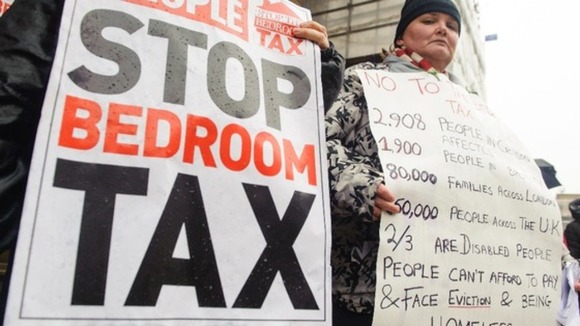 Anti-cuts activists will launch protests in Manchester and across the country against the Government's controversial welfare changes.
Direct action group UK Uncut said it will hold events "to bring the impact of the cuts home to millionaire misery makers."
The effect of the so-called bedroom tax will be highlighted, with protesters expected to take beds with them during the demonstrations.
The cap on benefits, being rolled out from this month, will also be attacked.
"At UK Uncut we agree with the government that there are too many spare rooms across the country and too many people in need of housing.

However, we think the spare rooms are in millionaires' mansions not social housing schemes, so we will be looking to free up some of those.

At the same time we will be bringing the consequences of the government's policies directly to the door steps of those who support them."
– Steph Pike, a UK Uncut activist

The exact locations of the protests will not be revealed until tomorrow.