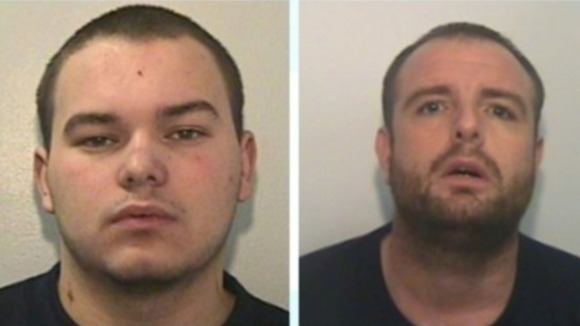 Police in Greater Manchester are offering a £10,000 reward for information leading to the capture of two prisoners on the run.
Ryan MacDonald and Stevie McMullen were freed from a prison van in Salford on Tuesday by three masked men.
Since the pair escaped from the GEOAmey prison van on Tuesday police say officers have been working round-the-clock to catch the prisoners.
While significant investigative resources have been deployed in the operation, officers now believe the time is right to offer a cash award for information.
"The investigation to recapture these fugitives is progressing well and we have been following up a number of leads.

"This work will continue until the moment all those involved are returned to their prison cells.

"However, we are now offering a large sum of money to anyone with information that leads to their arrests.

"The sum on offer is significant and will make a genuine difference to someone's quality of life. "
– Chief Superintendent Kevin Mulligan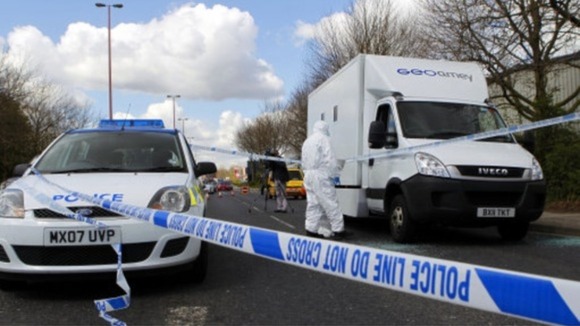 Shortly after 9am on Tuesday 30 April 2012, a GEOAmey prison van carrying prisoners from HMP Altcourse to Manchester Crown Square was attacked on Regent Road, Salford near to its junction with Gloucester Street, by at least three men wearing dark clothing and balaclavas.
The men had arrived at the location in a dark coloured Saab and threatened staff transporting the prisoners with a shotgun.
Five men - believed to be three offenders and the two escaped prisoners - then got back into the Saab, which was driven a short distance to Regent Road near to the M602 roundabout and abandoned.
It is believed three ran towards Phoebe Street in the Ordsall estate and two may have further escaped on a motorbike that was found abandoned on Thurlow Street.