Success in the bag for Liverpool shops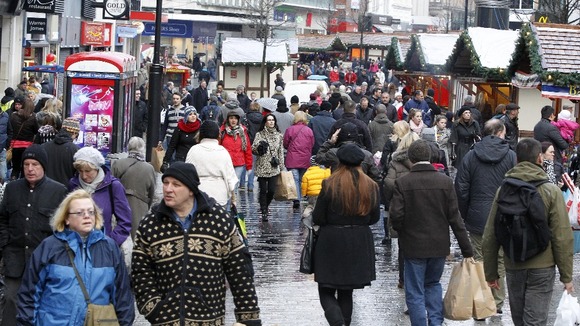 The number of empty shops in Liverpool city centre fell in 2012 - bucking the national trend.
The annual review of the city's main retail area found the vacancy rate in the 841 units surveyed fell from 13.5 percent to 12.7 percent compared to 2011. This compares to a rise nationally.
Although 32 units became vacant as businesses closed, another 41 were filled with newcomers.
Some 54 percent of the arrivals were new to the city, while 14 percent had previously not had a unit in the north west.
At Liverpool ONE - which had 26 million visits in 2012 - 99 percent of the 160 shops are occupied.
"The city centre is the driver for Liverpool's economy and it is pleasing that it continues to thrive despite the tough economic conditions.

"Many thousands of people are employed in the shops, restaurants, bars and hotels. Their livelihoods depend on a successful Liverpool city centre."
– Liverpool Mayor Joe Anderson
''It has taken a decade of sheer hard work but Liverpool city centre is now one of the most dynamic in the UK.

"It speaks volumes that the retail sector is continuing to invest during a recession to a level that few cities in the UK and Europe can match."
– Ged Gibbons, chief operating officer for City Central BID