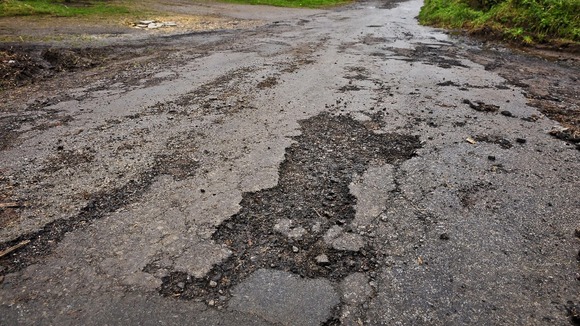 It's known as one of the region's worst roads for potholes - and in the past many taxi drivers have refused to drive on it.
But now work has been completed on a £6million scheme to improve the carriageway around Sefton Park in Liverpool.
The council has finished work to dig up and replace a total of 4.5km of pothole-ridden carriageways.
It's happened after the city council formally adopted the roads and put an end to years of deterioration, exacerbated by severe winter weather.
Previously, the unadopted roads were not part of the council's highways network, which meant the council could not spend money from its general highways budget improving them.
Mayor of Liverpool, Joe Anderson, is visiting Sefton Park today to mark the end of the work and inspect the sparkling new road surface.
"Sefton Park is one of our most popular green spaces and it's only right that such a magnificent park has the roads to match.

"We have listened to the views of local residents and visitors, who have long complained about the condition of the roads, and we've shared their frustrations. The problem was, while the roads remained unadopted, there was very little we could do to improve them.

"We've now taken action, generated the investment that was needed, and brought these roads up to a really excellent standard. And what's more, now that we are formally adopting the roads, we will be making sure that they are regularly maintained so that they last for many years to come."
– Mayor of Liverpool, Joe Anderson

In addition to the carriageway improvements, parking lay-bys have been created and new zebra crossings have also been installed.

The entrance to Sefton Park at Aigburth Drive, by the boating lake, has been realigned to improve safety and reduce the speed of traffic entering and exiting the park.

And on-street parking provision has been increased at a number of locations around the park.