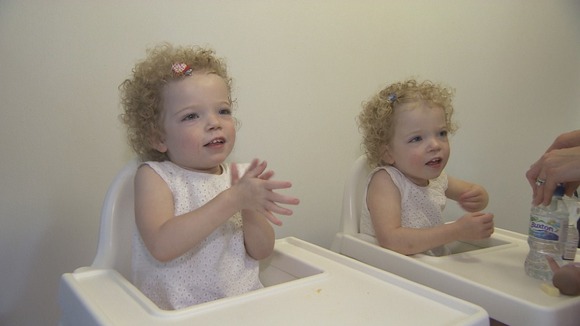 The parents of twin girls from Warrington say they need to find a cure for their rare genetic condition.
Two year olds Darcie and Evie Chapman can't go out to play because the excitement could literally kill them.
They have a type of severe epilepsy called Dravet Syndrome which causes severe seizures if not controlled.
The condition also causes developmental delays and behavioral problems.
Their seizures are now successfully controlled using medication.
There are a couple of children [with Dravet Syndrome] who have died recently. The parents have just woken up in the morning, gone to see them and they're dead. That's always at the back of your mind.
– Mum Natalie Chapman

For more information on Dravet Syndrome click here.