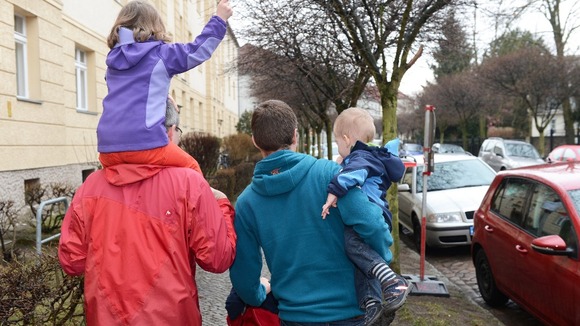 A charity says the north west's huge shortage of foster carers could easily be prevented.
The region is facing a shortage of 1,250 foster carers - the largest need in the country - this year.
Action For Children says the solution is to tackle the myths that are stopping people from fostering.
The charity says new research shows the scale of misunderstandings held around fostering.
There are around 91,000 children in care across the UK. 3,840 of those are in the North West. However, Action For Children claims 98% of people in the region do not know the true extent of how many children are currently in care.
It also claims people in the North West incorrectly believe that the following people cannot foster:
Renters
Those not in full time employment
Those who are gay
Men
Over 55s
A child or young person is fostered when they cannot live with their own family because of temporary problems ranging from drug and alcohol abuse to ill health.
On any one day there are more than 62,000 children living with foster families across the UK.
With myths preventing people from coming forward, and the public not knowing the true extent of just how many children are currently in care, we are on course for a crisis. There's an urgent need to tackle these misconceptions.
– Carol Iddon, Director of Children's Services at Action for Children

Action for Children has launched an online Fostering Myth Busting Academy on its website, which it hopes will help people understand fostering better.