'Fireworks Amnesty' launched in Greater Manchester
by Sarah Rogers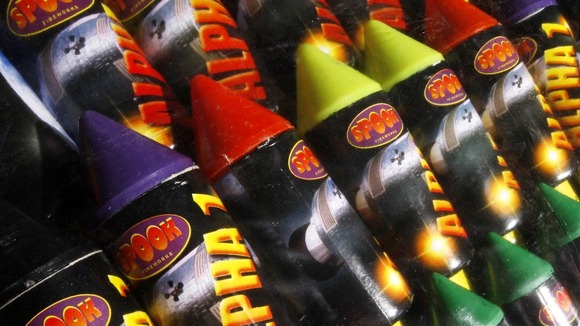 Greater Manchester Fire and Rescue Service are today launching a 'firework amnesty.' As people prepare for bonfire night GMFRS are providing a collection service for people wishing to dispose of any they may have in a safe way.
The amnesty is part of the multi agency 'Treacle' campaign designed to prevent, tackle and protect against anti-social behaviour, criminal damage and reducing incidents and injuries during the Hallowe'en and Bonfire period.
"As Bonfire Night approaches we want everyone to enjoy it safely."

"It's hoped our fireworks amnesty will reassure people and help avoid and drive down firework related accidents.

"By getting in touch with us on a freephone 0800 number, we will come and collect any fireworks you are concerned or worried about and dispose of them safely.

"Of course we would urge anyone who wants to celebrate to only attend organised firework and bonfire displays, because that's the safest way to enjoy festivities."
– Assistant County Fire Officer and Director of Prevention, Peter O'Reilly

Assistant Chief Constable Garry Shewan of Greater Manchester Police said: "Halloween and Bonfire Night are nearly upon us - occasions where traditionally whole families get together to enjoy the fun and festivities.

"Unfortunately, not everyone respects the traditions of these evenings and often we see people's fun being spoiled by the actions of a few who commit acts of antisocial behaviour.

The number to call to arrange GMFRS to pick up fireworks is 0800 555 815. You can follow Treacle news on Twitter #Treacle2013.

For more information on Operation Treacle, please visit the GMFRS website.