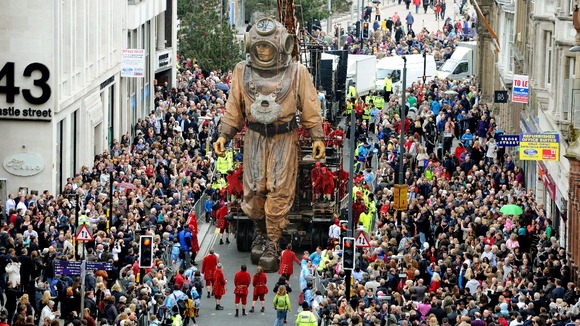 Giants are set to take over Liverpool once more to mark 100 years since the outbreak of the First World War. It follows the success of 'Sea Odyssey' a three day giant spectacular which reportedly brought £32m to the local economy.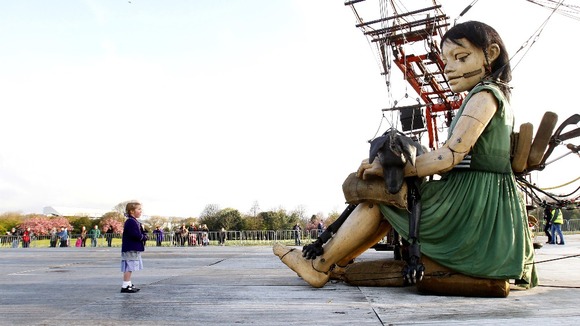 "2014 marks the centenary of the outbreak of a war which transformed not only this country, but the world forever.

There will be events taking place across the country throughout the four years of the anniversary, but Liverpool will without a doubt be home to one of the largest cultural commemorations."
– Helen Grant, Minister for Sport and Tourism
"Liverpool's streets are the perfect stage for a show of this kind and we look forward to returning and sharing our World War One story which will hopefully touch all who witness it."
– Founder & Artistic Director of Royal De Luxe Jean Luc Courcoult

A street spectacular from 23-27 July will mark 100 years since the outbreak of WW1 and follows the success of the Sea Odyssey giants that attracted 800,000 people to the city in 2012.

Memories of August 1914 will be brought to Liverpool by street theatre tour de force Royal De Luxe. The huge marionettes will explore the city as part of a brand new moving and emotional story recollecting a time when Britain was preparing for war.