Arrowe Park Hospital in Wirral has apologised to the partner of a terminally ill man who disappeared when she says he was confused and on morphine.
Shirley Ward claims it was two hours before managers realised cancer patient Andy Howard had gone missing.
She says that by that time he had made his own way home, five miles away, and was still dressed in his hospital clothes and attached to medical equipment.
The hospital says Mr Howard was competent and fit for discharge.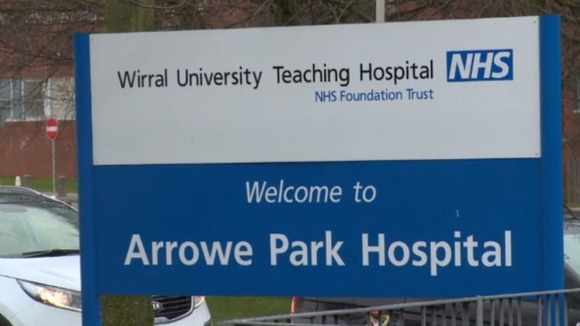 The full statement from Wirral University Teaching Hospital NHS Foundation Trust said:
"Mr. Howard self-discharged from Arrowe Park Hospital, shortly after being advised that he was fit for discharge pending some issues relating to his medication being finalised and transport being organised. He gave no indication that he intended to leave before this had been done. It is not uncommon for patients who are fit for discharge to leave the ward to visit other parts of the hospital such as the shops. It was not therefore immediately apparent that Mr. Howard had left. As soon as staff became aware that he had left – as he was entirely free to do – steps were taken to ascertain that he had arrived home safely. Rather than ask Mr. Howard to return to hospital for his medication issues to be finalised, arrangements were made for a District Nurse to attend to him at home that afternoon and the Ward Sister delivered his medication to him personally. Whilst Mr. Howard was deemed both medically fit for discharge and competent, we are naturally concerned that he left the hospital in these circumstances."
– Wirral University Teaching Hospital NHS Foundation Trust

The hospital has apologised for any distress or inconvenience, but Shirley says she is disgusted.
"This is disgraceful. It's disgusting. They put his life at risk letting him go out of the hospital but with a driver, a canular in his arm, morphine patches on and he'd had injections of morphine. He didn't know where he was.

Everyone who's sick needs looking after. But somebody who's palliatively ill and on morphine and confused anyway, they should be keeping an extra eye on them. I'm disgusted with them. No apologies in the world can make up for what's happened here."
– Shirley Ward