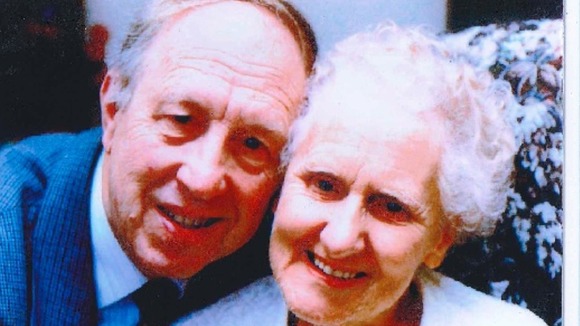 A burglar who killed an 87-year-old war veteran as he ransacked his home for drug money has been jailed for a minimum of 18 years.
Frank Worsley died from a stroke less than three weeks after being battered by burglar Daniel Crompton.
Crompton, 24, swore at the jury as the life sentence was passed at Manchester Crown Court.
Earlier, as the foreman returned a guilty verdict against him, Crompton burst into tears and shouted "I'm sorry" to his family in the public gallery.
Jurors, who had deliberated for nearly six hours over verdicts of murder or the alternative lesser charge of manslaughter, were also in tears as they were told for the first time Crompton had 47 previous offences - including for robbery and for lashing a cup of boiling hot sugared water over a fellow inmate in jail.
Grandfather-of-two Mr Worsley died from a stroke less than three weeks after being battered by jobless cocaine user Crompton.
Mr Worsley's 999 call was played to the court during the trial as the pensioner begged the operator: "Help me please. He's hit me and beaten me and attacked me and taken my wallet."
He had been awoken by Crompton standing over him in bed before being punched in the face with demands to say where he kept his money.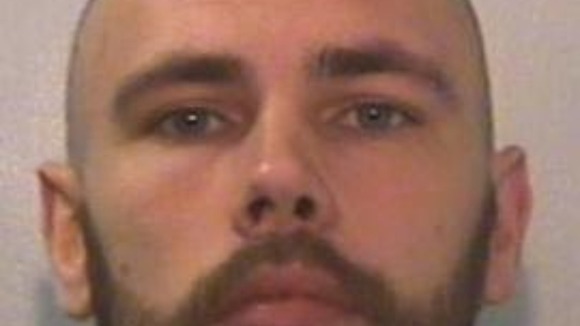 Crompton had admitted two burglaries on the same night last summer, including the burglary of Mr Worsley's house, but denied murder, claiming his victim was injured in a struggle.
Crompton carried out the burglary for money to buy cocaine,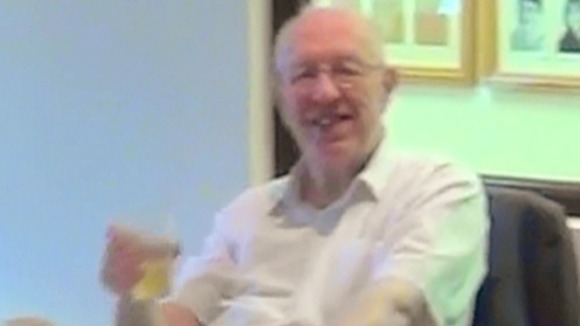 Second World War veteran Mr Worsley, who served in the Royal Navy Medical Corps, was attacked at home in Longfield Road, Daubhill, at about 12.40am on August 3.
He had lived at the mid-terrace house with his wife Mary, since 1949, and had put extra locks on doors after they were burgled in 2010.
Mr Worsley had nursed his wife for 25 years during her illness with multiple sclerosis, until her death in September 2012.
They had been married for 62 years and received a message from the Queen when they celebrated their 60th wedding anniversary.
The last eight months have been extremely difficult for all our family and friends.

We have lost Frank, who was an integral member of the family and was still living an independent life until the actions of Daniel Crompton on that night resulted in his tragic death.

We could be more accepting of his death if it had been of old age, peaceful and dignified. Instead it wasn't peaceful, he wasn't comfortable, he was scared, agitated and distressed as a result of this callous attack.He was in pain and there was nothing that could be done.

It wasn't easy to watch him lose his fight for life over the following two and a half weeks.
– Statement from the family of Frank Worsley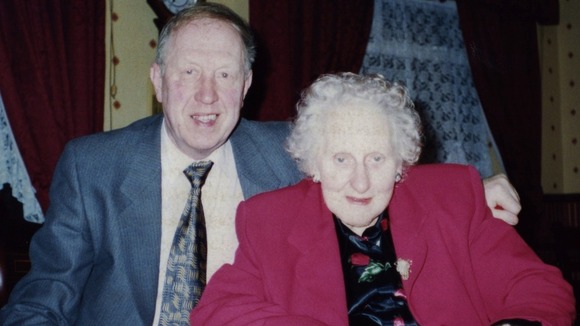 Frank was a good, decent man who was loved by all who knew him. He was well known in the community and always looked to help others, young and old alike when he could.

We are very pleased with the verdict, although we will never fully recover from this traumatic loss. There are no winners in this case. Everyone involved has had their lives affected to a greater or lesser degree since that fateful day, but it was Frank who paid the ultimate price with his life.

We wish to thank Greater Manchester Police for their hard work and personal support over the last eight months and especially during proceedings.Also, the Prosecution Team, who have worked so hard to give Frank the justice he deserves and the staff in the Witness Service for their support.
– Statement from the family of Frank Worsley

Described by his family as an "all-round good guy" and by neighbours as a "true gentleman" Mr Worsley was well known in his neighbourhood.

He was also a founder of a church-run Youth Club and Sunday school teacher at his local church St Bedes in Bolton.

On leaving the navy he worked for the Co-Operative Society in the grocery department until eventually working as a planning clerk until his retirement.

The court heard Mr Worsley was still active and regularly "out and about" despite his age but he also suffered from a heart condition.

He took the blood thinning medication, Warfarin, which prevented his blood from clotting to stave off a heart attack.

But after being admitted to the Royal Bolton Hospital for treatment after the burglary, doctors had to stop this medication so his blood would clot to prevent bleeding on his brain from the beating by Crompton.

But Mr Worsley then suffered a stroke on August 7 last year and died on August 20 after his condition deteriorated rapidly.
Mr Worsley's family have lost someone they loved greatly through the violent actions of Mr Crompton.

The family are to be complimented on the quiet dignity with which they have observed this case throughout.

Our thoughts and sympathies are with the family and friends of Mr Worsley at this difficult time.

Mr Crompton fully contested the allegation of murder in the knowledge of his guilt.

He was well aware of the risks he was taking in burgling that house, beating Mr Worsley and then denying it to the jury.

He will now face the consequences of his actions.
– Rob Hall, Senior Crown Advocate, Crown Prosecution Service