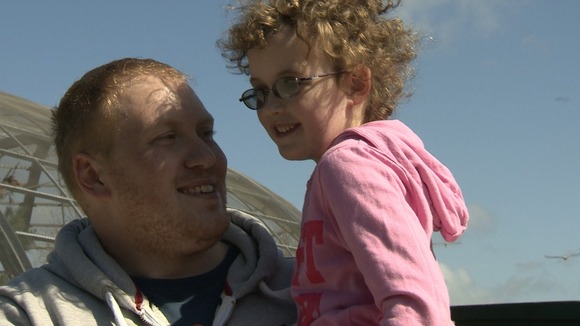 For 6 year-old Molly - this is a race against time to experience as much as she can before she's goes blind. She's been diagnosed with a degenerative eye disease called Retinitis Pigmentosa. It means sometime soon her sight will go completely. The condition is genetic; her uncle is already blind. There's no treatment and no cure. After being diagnosed in December, her parents decided to turn the bad news into a positive and pledged to give Molly as many experiences and memories as they could before her sight goes completely. They asked her what she would like to do, and the 6-year-old from Manchester has compiled her very own so-called 'bucket list'. Top of that list is to go to Disneyland in America, and see the pyramids in Egypt. We met her as she enjoyed a day at Blackpool zoo thanks to the charity Trewan Sands Children's Trust.
"We were very upset about the fact she had this condition and we said let's not focus on the negative, lets focus on the positive - what can we do in the time we had and we asked her what she wanted and she's added to it and we've ended up with a list of places she wants to go. We've got our whole lives to go out and make these memories but she won't be able to do that so we wanted to create for her a book of memories in her head that she can draw upon when she hasn't got her vision anymore."
– Eve Bent, Molly's mother

Thanks to the kindness of friends and family - it seems those dreams will now come true.

They've already raised over 40 thousand pounds towards Molly's bucket list.
It started off with just a few friends of mine wanting to do a run to raise money to help with all the costs and it has gone from there really in such a short amount of time. We've just been taken aback by people's kindness - it's just overwhelming.
– Chris Bent, Molly's father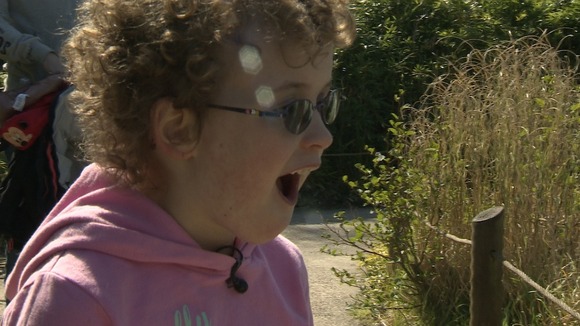 There's no way of knowing how long before Molly's sight goes completely. In the meantime - her parents are determined to create memories she'll remember forever.
And if you want to find out more about Molly's condition, Retinitis Pigmentosa, you can click here