Swan survives crossbow attack in Widnes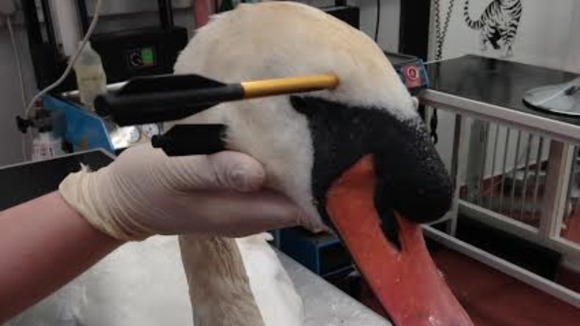 Police are appealing for information after a swan was shot with a crossbow and pelted with an air gun.
The distressed bird was found ion June 18th with two crossbow bolts in its neck on the canal between Fiddlers Ferry and Widnes.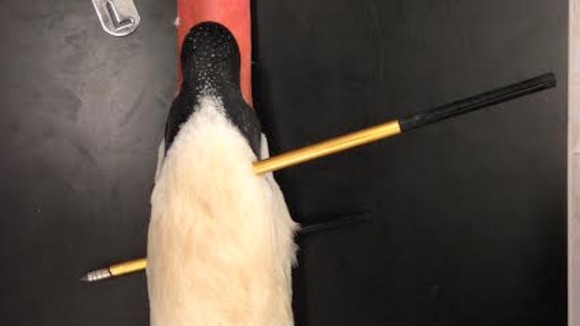 "By some miracle the swan was still alive and was rescued by the RSPCA. The swan will undergo emergency surgery to have the crossbow bolts removed and is described as very poorly.

"We are urgently appealing for assistance from members of the public in Warrington and Halton to identify the offenders responsible.
– PC Natalie Ford of Warrington West Neighbourhood Policing Unit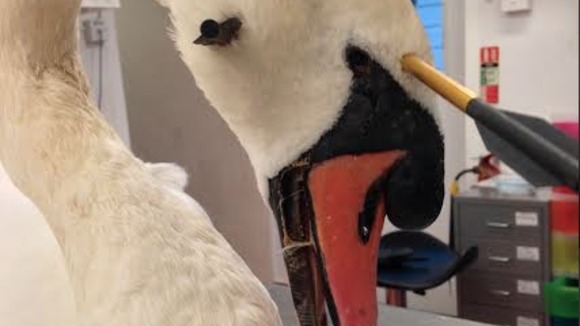 Police patrols have been increased in the area as part of the investigation.
Anyone with any information is asked to contact Cheshire Police on 101, quoting incident number 632 of 18 June 2014.
Information can also be left anonymously, via Crimestoppers, on 0800 555 111.