790 cannabis plants have been seized after a cannabis farm was found in the Anfield area of Liverpool. A man's being questioned by detectives.
Police investigating the death of Robert Hart at the Parklife Festival in Manchester have repeated their appeals for two potential witnesses to come forward - they believe may hold the key to tracking down his attacker.
Robert, 26, died on Wednesday, June 11, five days after the assault at the music festival which left him fighting for life with a bleed on the brain.
Advertisement
A man's being questioned after a cannabis farm was discovered in Liverpool. Police found the plants during a search of a house in the Anfield area. 790 plants were across three floors of the property and police say they're worth between three hundred and twenty and six hundred and forty thousand pounds. A man was arrested at the scene.
A former soldier was brutally attacked on his own doorstep when he disturbed a gang of burglars. The callous thieves also stole the wedding ring given to him by his late wife and money he had saved up to pay for a trip to Latvia to see his son as well.
Adrian Peter Percival, 59, who is an ex-Royal Fusilier, suffered severe bruising after he was savagely punched, kicked and stamped on outside his home on Trafford Road in Eccles on 13 September 2014.
The former soldier was savagely beaten – punched, kicked, stamped in the head, torso and arms and also struck across the face with some sort of weapon.
As a result of the attack, he sustained severe bruising and swelling and suspected broken bones to his face, as well as injuries to his torso and legs and substantial bruising to his right lung.
He later discovered the thieves had stolen a green metal box containing the cash he had saved up to visit his son. The cruel gang also stole a gold Irish wedding band with Celtic knots which belonged to his late wife as well as a Manchester United gold centenary medal with a gold chain. Although he was only able to get a fleeting glance, one of the offenders is described as being of a stocky build, 6ft tall and wearing dark clothing. Another was of a slimmer build and also wearing dark clothing.
A murder investigation's underway after two bodies were found at a house in Liverpool. Police were called to a house on Huskisson Street in the Toxteth area this morning. They found the bodies of a man in his 70's and a woman in her 60's inside. Their identities haven't yet been released. Police later arrested a 46 year old man in Rainhill - he's being questioned by detectives about the deaths.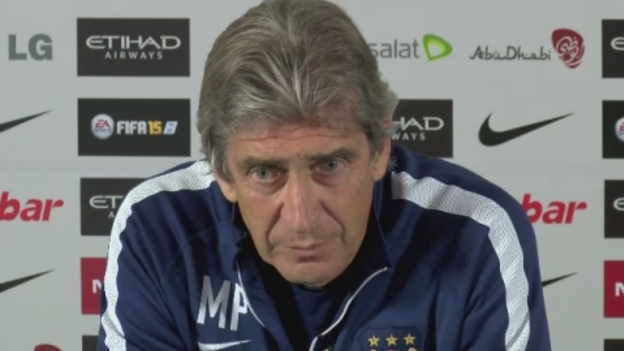 Manuel Pellegrini defends the form and commitment of Yaya Toure after Wednesday night's Champions League defeat at Bayern Munich,
Advertisement
The troubled University Hospitals of Morecambe Bay NHS Foundation Trust has appointed a new Chair. Pearse Butler has eighteen years' experience as an NHS Chief Executive in a variety of organisations including Royal Liverpool Children's Hospital (Alder Hey), the former Cumbria and Lancashire Strategic Health Authority, and Royal Liverpool and Broadgreen University Hospitals. He'll join the Trust by the end of Autumn. He said: "I am delighted to have been appointed to the role of Chair, at a time when the Trust is clearly on a road to improvement, with so many exciting developments happening. The hospitals have had some well-documented problems, and the recent CQC report must have been very disappointing for everyone, but the way staff, governors and leaders have responded really is admirable and I look forward to working with them all."
Police are hunting a gang who posed as police officers to rob a a house in Bolton. Four men posing as police officers tied up the occupants of a house on Baysdale Avenue before escaping with cash and jewellery.
Eleven thousand delegates are descending on Manchester for this weekends Labour Party Conference. Its a key event for the Party as it will be the last one before the General Election next year, and comes hard on the heels of the 'No' vote in the Scottish Referendum, a result which the party campaigned for.
Its estimated the conference will net the city more than 25 million pounds, despite the disruption caused by road closures and heightened security in the city centre.
It will get underway tomorrow with the Women's Conference followed by four days of speeches, meetings and debates. Its the fifth time the party have made the city the base for their annual conference starting in 2006.
The following closures will be in place.
Windmill Street, from Mount Street to Museum Street From 7am on Saturday 20:
Lower Mosley Street, from Great Bridgewater Street to Windmill StreetWindmill Street, from Lower Mosley Street to Mount Street Mount Street, from Windmill Street to Peter Street Restrictions will begin to be lifted on the evening of 24 September, and all of these roads will re-open Thursday 25 September morning.
Diversions will be sign posted. Access to the Manchester Central car park will be available during this time. Existing road closures will remain in place during the conference.
Detectives in Bolton are hunting a gang who posed as police officers to rob a house. Four men tied up the occupants of a house on Baysdale Avenue. The men, who were dressed in high-visibility jackets bearing a police insignia, knocked on the door and said they were police officers and were there to search the house. Two men were handcuffed and threatened before the gang escaped with jewellery and cash.
Load more updates
Back to top