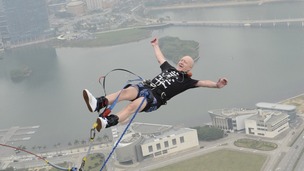 Peter Cotton, 62, leapt 764 feet from a tower in Hong Kong and he did it backwards.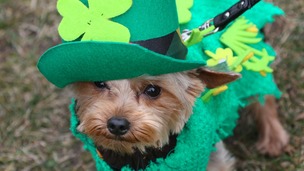 Celebrations will be taking place across the region today, ahead of St Patrick's Day.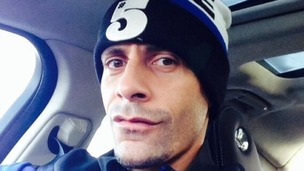 More people in Manchester are taking 'selfies' than anywhere else in Europe, according to a new study.
Live updates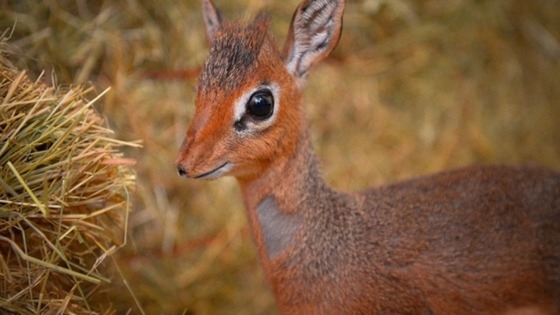 Chester Zoo has been named the most popular visitor attraction in England outside of London.
It is the third year in a row that the zoo has claimed the top spot.
That is according to new figures out from the Association of Leading Visitor Attractions.
The zoo had 1,409,249 visitors in 2013.
Chester Zoo's managing director, Jamie Christon, said:"We are delighted to take the top spot yet again and I think that's proof that we're doing things right."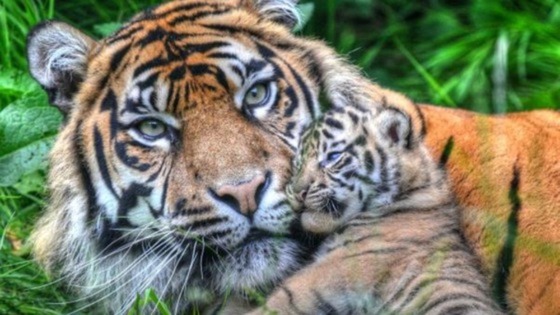 An intrepid puppy called Betty Boop has survived a half-hour journey trapped inside a car engine in Manchester.
The three-month-old Jack Russell, climbed under the bonnet a neighbour's car before becoming stuck.
And no-one heard a sound from her until the end of a 12-mile round trip. Rob Smith reports.
Advertisement
A Liverpool rock band is making waves across the Atlantic.
Xander and the Peace Pirates have even supported rock legends Bon Jovi.
What's ever more remarkable is that guitarist Keith doesn't have a right hand and plays the guitar with a prosthetic hook.
While he hopes his story inspires others for them it's all about the music.
Adam McClean reports.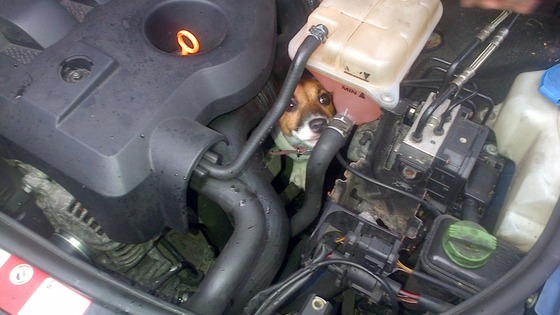 A three-month-old Jack Russell is home safe and well after surviving a half-hour journey trapped inside a car engine.
'Betty Boop' managed to climb up through the engine of a neighbour's Audi A4 before becoming stuck.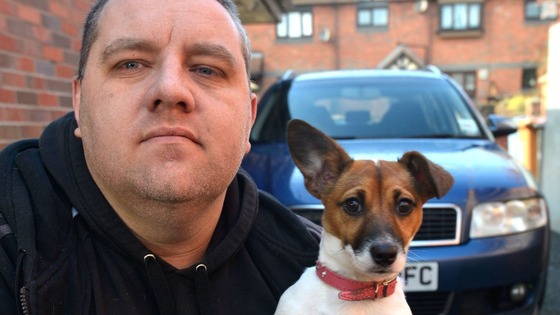 Gavin Juliette, 42, drove the 12-mile round trip from Ordsall to Swinton to pick up his mother-in-law before hearing barking coming from the engine as he arrived home.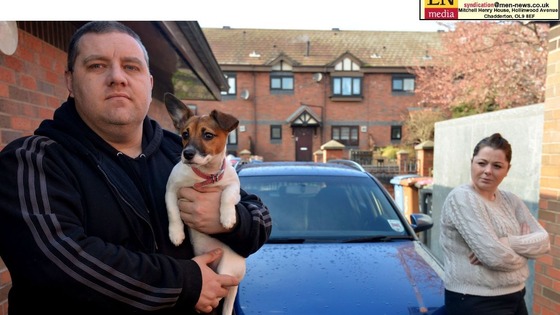 He was stunned to lift up the bonnet and find Betty Boop staring back at him.
Gavin and the dog's owner Gary James, 33, hurriedly took the engine apart to free the lucky pooch, who miraculously emerged unscathed.
Gary said "We just couldn't believe what had happened and it was even harder to believe how she'd survived.
"When I first saw her in there I thought she was bound to be injured or badly burned - but, apart from being covered in oil and a bit shaky, she was fine.
"Now she's completely back to normal and playing with the kids as if nothing happened. I'll definitely be keeping the front gate locked from now on."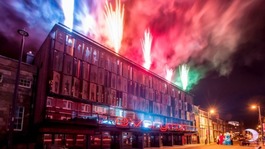 The Liverpool Everyman theatre has reopened its doors to the public after being rebuilt at a cost of £27 million.
Read the full story
Grand reopening of Liverpool Everyman Theatre
Advertisement
Grand reopening of Liverpool Everyman Theatre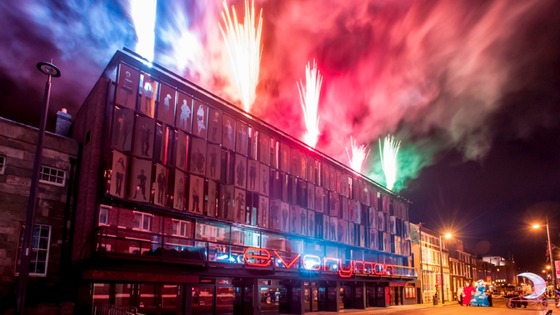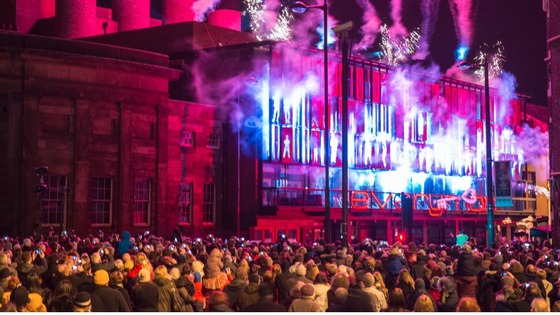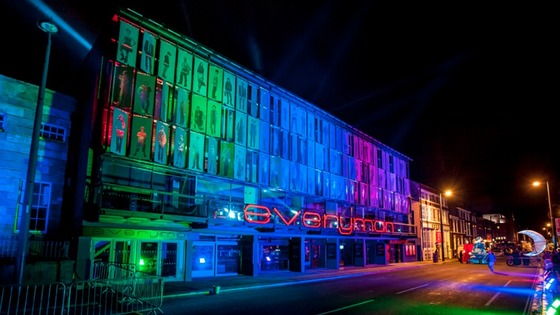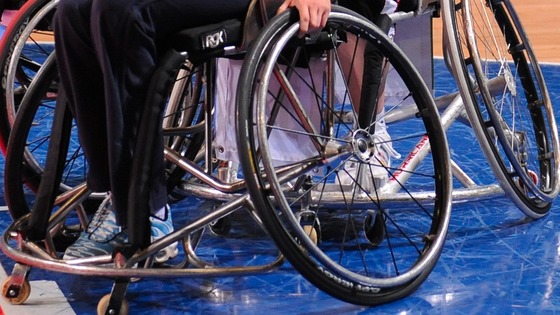 Liverpool Wheelchair Service is hosting a special 'Strictly Wheelchair Dancing' event today as part of International Wheelchair Day.
International Wheelchair Day is an annual awareness day which aims to raise greater awareness of issues of accessibility for people with mobility issues, as well as celebrate the difference that having a wheelchair has made to the lives of so many people around the world.
The 'Strictly Wheelchair Dancing' celebration event will take place this afternoon at Greenbank Sports Academy from 3 - 5.30pm and is open to all adult wheelchair service users, as well as their family or carers.
The wheelchair dancing session will be led by Strictly Wheelchair Dancing, a charity group based in Manchester who wheelchair ballroom dance groups for all ages and abilities.
As part of the event, there will also be a wheelchair skills session.
Northern Lights spotted over the North West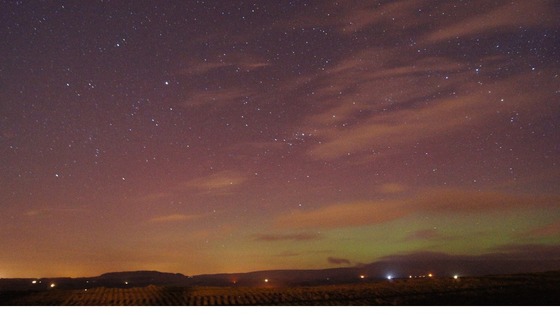 Northern Lights spotted over the North West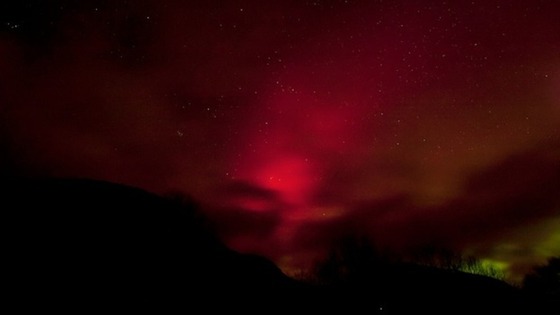 Load more updates