Some of Blackpool Zoo's most famous residents are back home and moving into rather swanky accommodation.
The zoo's family of Orangutans are moving into a new upgraded enclosure which has cost around a million pounds. Vicky and her daughters, Cherie and Summer, along with resident male Ramon, have spent 18 months away while the transformation took place. Blackpool's Mayor will officially unveil the new ape house later.
Boxer Tyson Fury sent a call out to rival Deontay Wilder after Derek Chisora pulled out of his fight with a fractured hand. Tyson used the handle @LucyBronze instead of using Wilder's @BronzeBomber - the Liverpool Ladies player took it in her stride and responded saying she was unavailable for a fight - the mistake caused her handle to trend across Twitter.
Hahaha the tweets I'm getting because of this.... Sorry to let everyone down, but I'm unavailable for a fight ? ??? http://t.co/lPCWXQ8Yk5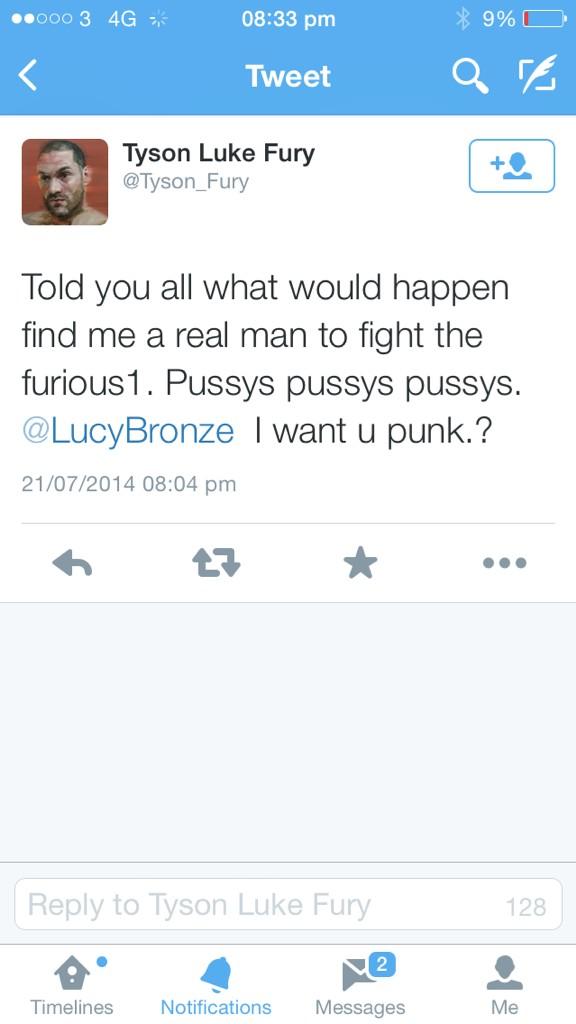 Ok I pressed the wrong person@LucyBronze.
Advertisement
Manchester United's new away shirt has gone on sale- before it has even been officially unveiled by the club.
A fan spotted the error at a JD Sports Shop and posted a picture of it on Twitter.
@craigsmoothy tweeted: "@JDsportsfashion bristol are selling the united away shirt that's not supposed to be out yet@ManUtd@nikefootball"
The official JD Sports account @JDsportsfashion replied:
@craigsmoothy Hi Craig, we've informed the correct department of this error - Thanks!
Oscar-winning director Ron Howard is to make a new documentary chronicling the early part of The Beatles' career, with the full support of the band and their families.
His film will focus on the period from their days performing in Liverpool's Cavern Club and their Hamburg residency up to their final paying concert in San Francisco's Candlestick Park in 1966.
Howard - who picked up an Academy Award for A Beautiful Mind - will cover what are known as "the touring years" in his film. After the Candlestick Park show, the Fab Four concentrated on the studio, playing publicly on only one other occasion with their rooftop gig in 1969 at their Savile Row HQ in London.
The new film is being made with the "full cooperation" of Sir Paul McCartney and Ringo Starr, as well as the widows of John Lennon and George Harrison - Yoko Ono and Olivia Harrison.
Howard said he was "excited and honoured" to be working "on this astounding story of these four young men who stormed the world in 1964".
Len Johnson is possibly the greatest boxer you have never heard of. Racism prevented him from taking a shot at the title. Here is his story:
Read the full story ›
Described as a "cross between a dinosaur and a plucked chicken", this unusual creature will grow up to be a rare and beautiful parrot.
Read the full story ›
Advertisement
The artwork of a 7-year-old boy will be hung next to Salford painter L.S Lowry's work.
Jack Barker, from Cumbria, beat hundreds of other children as part of a competition to have his work exhibited.
A portrait bought in Cheshire for £400 which turned out to be a Van Dyck is expected to fetch up to £500,000 when it goes under the hammer.
Read the full story ›
A drummer in a St Helens rock band has won over a million pounds on the lottery.
James Jennion, 50, scooped a share of the Lotto jackpot on Saturday 28 June worth £1,045,504.
James who is part of 'Poisoned Electrick Head' is a roofer by trade but handed in his notice on Monday morning.
He said: "I always play Lotto on a Saturday, but normally log into my account to check my numbers on a Monday morning.
For some reason this time I logged on to check on Sunday night and saw the message congratulating me on being a winner.
I thought it must be a small win but got the shock of my life when I checked my account and realised I had just become a millionaire!"
A rare banteng calf has been born at Chester Zoo.
The male calf, who is yet to be named was born to mum Pankhuri and dad Gaston.
The new youngster is the third calf to be born in Chester following Penni and Gus who both arrived in May 2013.
The zoo now has a herd of six – three males and three females.
Also known as tembadau, the banteng is a species of wild cattle native to the forests of south east Asia.
They are an endangered species with only an estimated five to eight thousand left in the wild.
Load more updates