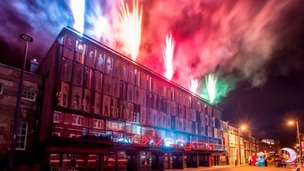 The Liverpool Everyman theatre has reopened its doors to the public after being rebuilt at a cost of £27 million.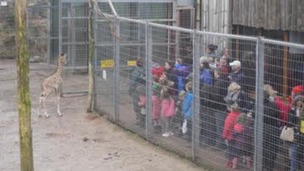 Incredible footage of a West African giraffe, described as one of the rarest animals on earth, taking its first look outside.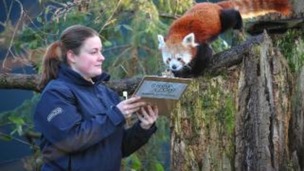 Keepers at Chester Zoo have been carrying out a stocktake. More than eleven thousand creatures were recorded last year.
Live updates
Man from Liverpool builds Lego Anglican cathedral
Man from Liverpool builds Lego Anglican cathedral
A man who built a 2.5m Lego model of Liverpool's Anglican Cathedral, says it's is second attempt at the project.
Peter Rogers says his first attempt was the wrong scale, meaning it would've been twice as big as the current model.
Advertisement
Man from Liverpool builds Lego Anglican cathedral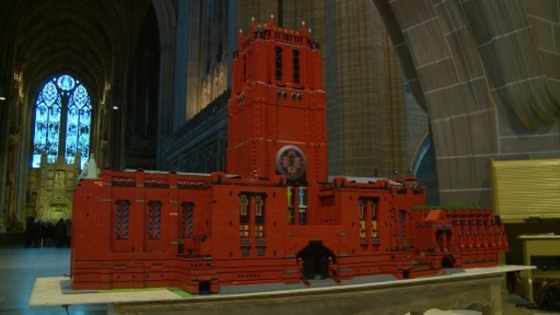 A man from Liverpool has recreated Liverpool's Anglican cathedral, in Lego.
Peter Rogers from Stoneycroft took six months to recreate the famous landmark. His model cost £5,000 and took him six months.
The model is on display in the cathedral, visitors are invited to guess how many bricks the model contains, with donations going to the real building.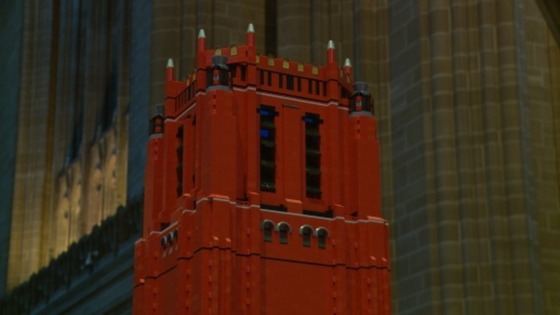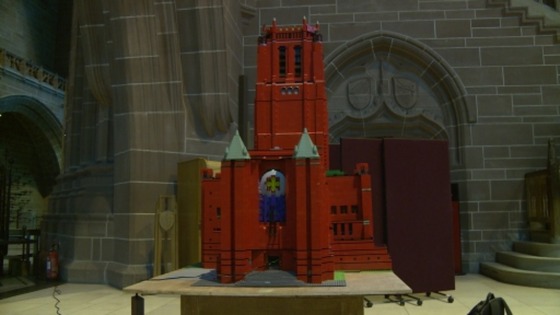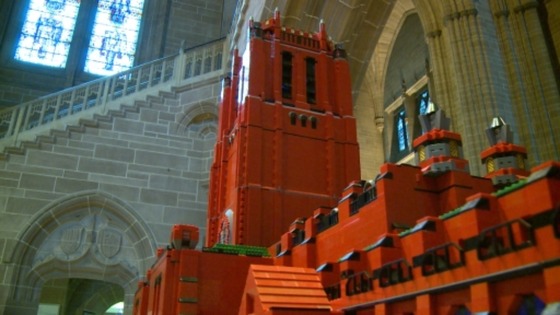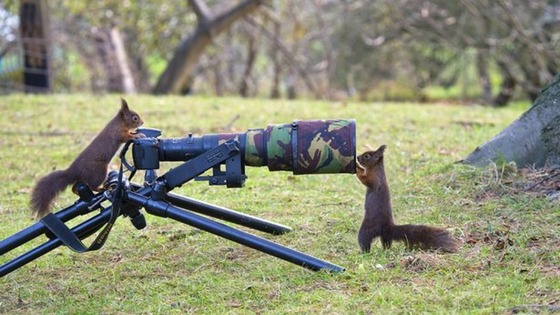 A pair of red squirrels have been captured during a photography shoot in Formby in Merseyside.
Wildlife photographers Peter Smith and Roy Rimmer only left the camera for a couple of minutes before the creatures moved in for close-up of their own.
Alan Wright, of the Wildlife Trust, said it was good to draw attention to the plight of the red squirrel, which has been in serious decline in Britain since the introduction of the grey squirrel as they compete for food and habitat.
He added: "The exciting news is that this native squirrel is battling back and now spreading eastwards into areas of West Lancashire and Greater Manchester."
Atlantic rowing challenge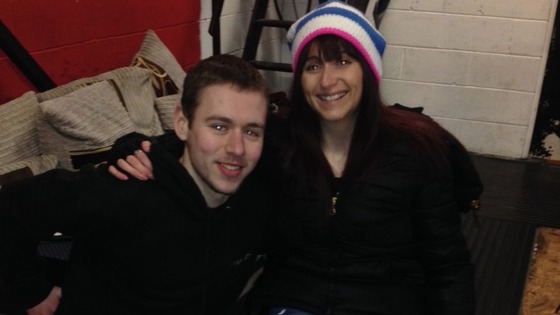 A woman from Widnes who lost the use of her legs could walk again thanks, in part, to a fitness trainer who is rowing across the Atlantic to help her.
Kerry Greenfield, 30, was born with Spina Bifida Occulta with Tethered Cord Syndrome.
Her condition deteriorated when she was 23 and, during surgery, in 2009, she became very ill.
A cutting edge ReWalk machine could enable her to walk again. And Matt Inglesby is rowing 3,000 miles across the Atlantic Ocean to help raise the £50,000 needed to pay for it.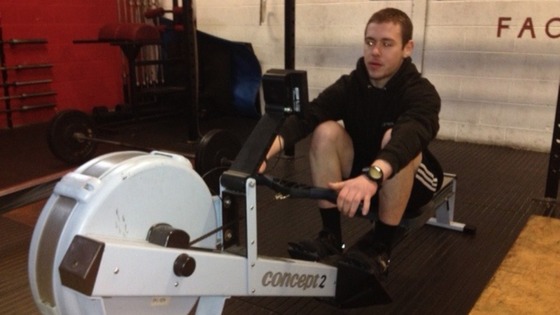 Matt, who works at Crossfit Faction in Widnes, aims to break the Atlantic rowing world speed record on the way.
You can find out more about his challenge here.
Everybody has heard of child friendly pubs and dog friendly pubs. But here's a new one..a beard friendly bar!
The Port Street Beer House in Manchester's Northern Quarter has been chosen as the most beard friendly pub outside London.
The facial fuzz friendly establishment always has a warm welcome for those who are follically blessed as Paul Crone reports.
Advertisement
Professional darts players make their sport look very, very easy. But anyone who's ever tried it, knows it's not.
But two brothers from Oldham are trying to make it just a little bit easier for those more double flop than double top.
Angel Thomas, 11, from Liverpool, is the UK's youngest shopkeeper.
She has set up a boutique, selling clothing for animals.
Tim Scott has the full report.
Students break world record for number of pianists to play one piano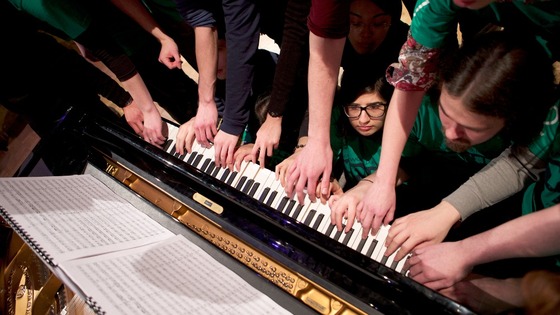 Sixteen students from the Royal Northern College of Music broke the world record for the most musicians to play the piano simultaneously.
The record attempt was done in aid of the College's £3 million campaign to transform its 40-year-old Concert Hall.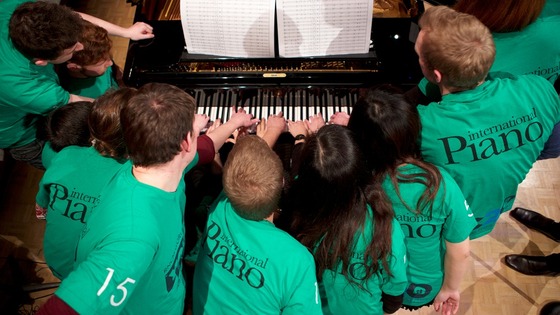 The students performed a five minute work for 32 hands, composed by postgraduate Tom Harrold.
The students involved were Daria Bitsiuk, David Bainbridge, Yun Chen, Greta-Nike Gasser, David Gibson, Lee Jae Phang, Pui Lau, Silvia Lucas Rodriguez, Lok Pang, Ben Parker, Simon Passmore, Daniel Portal, Graham Proctor, Ho Kwong, Matthew Shervey and Chun So.
National Television Awards
Load more updates