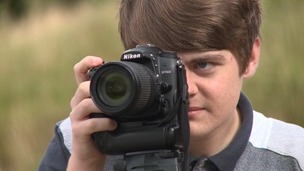 In the second of our series on the people behind our weather photographs, Adam McClean meets 19-year-old Tom Nokes.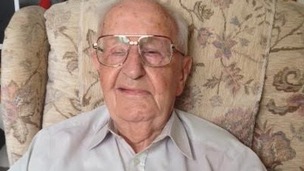 A Spitfire pilot, who never had to use his parachute during World War 2, will be deploying one for the first time in a sky dive for charity.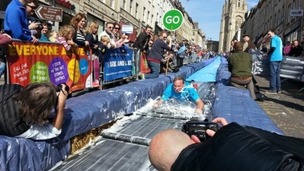 Volunteers are needed to help construct a 110m water slide running through Wigan town centre this weekend.
Live updates
A ten month old baby from Liverpool has predicted an England win in the football tonight.
Austin already has a proven track record of picking winners.
Daniel Hewitt went to meet the pint sized pundit.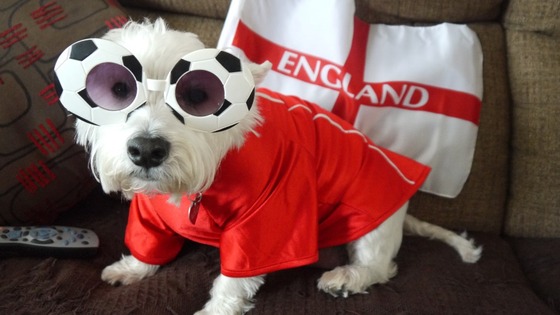 Poppy the Westie has already bagged her place on the sofa at home in Runcorn ready for England's big match.
Advertisement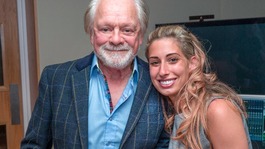 David Jason is voicing one of the characters in the children's programme Pip Ahoy! made in Manchester.
Read the full story
Cricketers stop match to catch thief in Accrington
Two teams of cricketers in Lancashire brought a match to a halt so they could catch a thief who had looted the pavillion.
The suspect sneaked into the changing rooms at Church and Oswaldtwistle Cricket Club in Accrington to steal 12 phones.
But then he was spotted by cricketer Sam Walker who describes how the team caught the thief.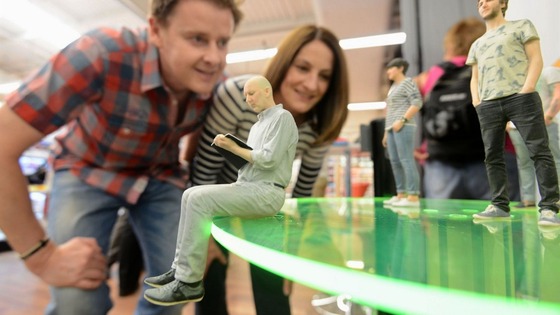 Shoppers at a supermarket in Manchester can get a mini model of themselves made up before they get their weekly shop.
Asda in Trafford have installed a full body scanner to create 3D replicas known as a shapies.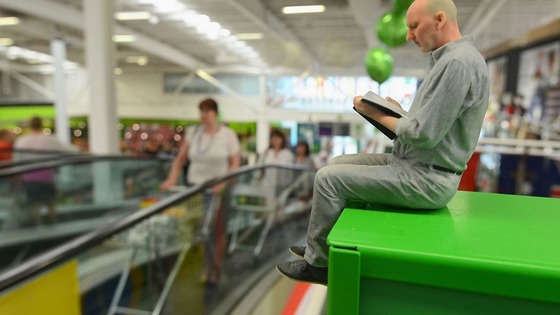 Anyone who wants a model steps into a booth where cameras take thousands of snapshots from every angle.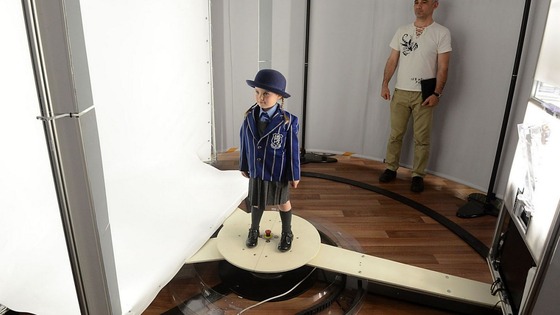 The images are then processed by a computer, which takes 12 seconds to create a 3D model on-screen, with accurate geometric shaping and colouring, to be sent to an off-site 3D printer.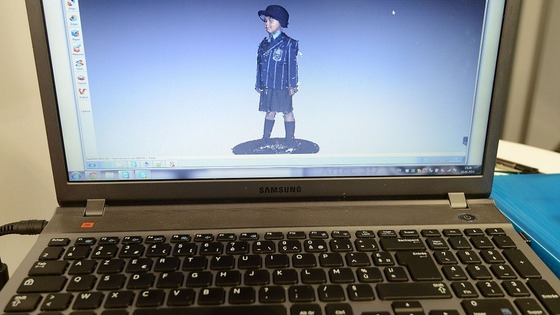 A few days later the customer can then pick up an 8in exact replica of themselves with every tiny detail exactly etched in porcelain.
The models cost £60.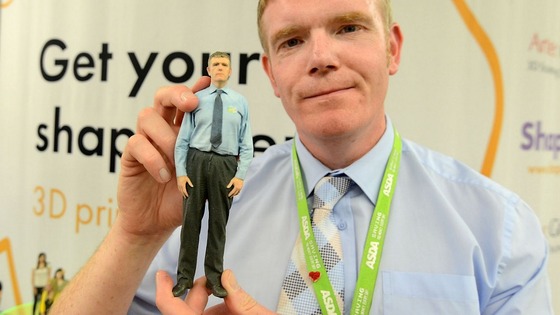 The scanner was created by the Artec group and the two million pound technology has been use by Nasa, doctors and architects.
Phil Stout, Asda's innovation manager said: "Manchester is a technology based city and it had the first airport body scanners - so it seemed fitting it should be the first city to get one of these."
Many customers have already shown interest - from soldiers wanting to leave their replica behind with family, to sports people with their medals, to people on a diet using their model as a motivational tool.
The scanner will be Asda in Trafford until June 22, and if successful could lead to a roll-out across 10 stores this summer.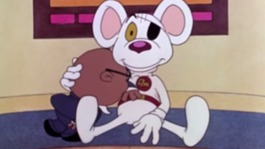 The cult animated TV hero Danger Mouse is to make a comeback on CBBC next year.
Read the full story
Advertisement
Return of Danger Mouse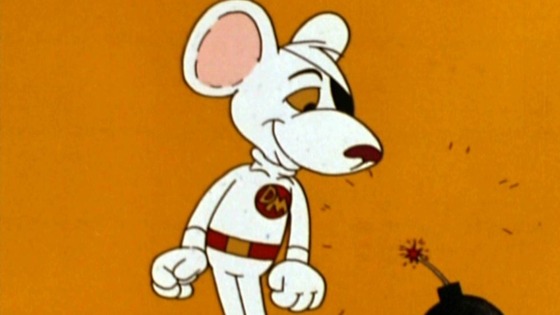 Crumbs ... much-loved animated TV hero Danger Mouse is to make a comeback. The cartoon series, which was made at Cosgrove Hall studios in Chorlton, Manchester ran for more than a decade until it ended in 1992, will make his return next year.
The white-clad rodent who wore a patch over one eye was voiced by Sir David Jason, while his sidekick Penfold was played by the late Terry Scott, although there has been no confirmation of stars who will be in the new run.
The show, originally ran on ITV and many viewers will recall Penfold's catchphrase "Crumbs DM" as well as the title music which featured the lines: "He's the Greatest, He's Fantastic, wherever there is danger he'll be there."
Co-creator Brian Cosgrove of the original show is a consultant on the 52-episode series, being made by Boulder Media and FremantleMedia Kids & Family Entertainment.
World Cup fever in the North West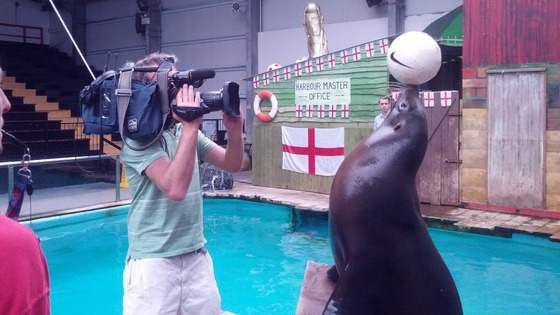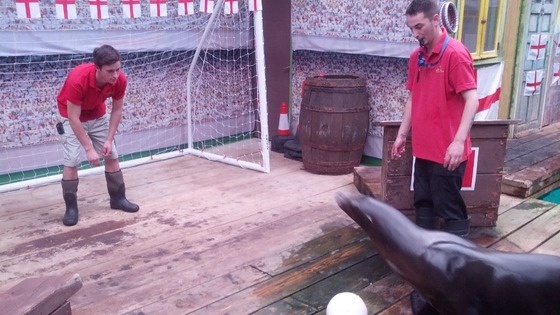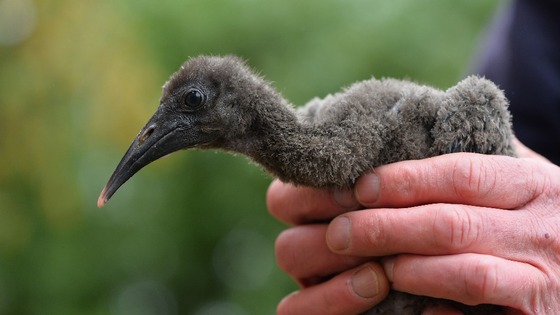 Some of the world's rarest chicks have hatched at Chester Zoo.
The northern bald ibis chicks are classed by conservationists as being critically endangered, meaning they face an extremely high risk of becoming extinct in the wild.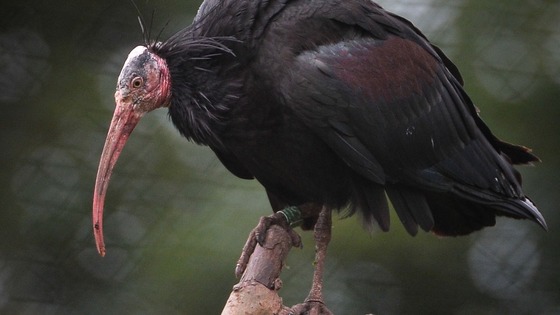 Lead keeper Steve Williams said: "Some consider to them to be one of the zoo's uglier species but given that they're so rare, we think they're real beauties."
The departure of one of Coronation Street's most loved characters, Tina McIntyre, will be marked in a special programme on ITV tonight.
Tina McIntyre, who was played by Michelle Keegan, was written out of the soap after six years on the street.
Michelle has said it is time for a change in her acting career.
Load more updates