A 16ft python that would have been "capable of attacking a person" has been found dead in a canal sparking a police investigation.
Read the full story ›
The RSPCA is trying to find the owner of a cat that was rescued from a car engine in Stockport. The driver reported difficulty changing gear and a burning smell.
Greater Manchester Fire and Rescue Service freed the cat from beneath the battery. The cat only had some burnt hairs and has been nicknamed 'Lucky'.
Advertisement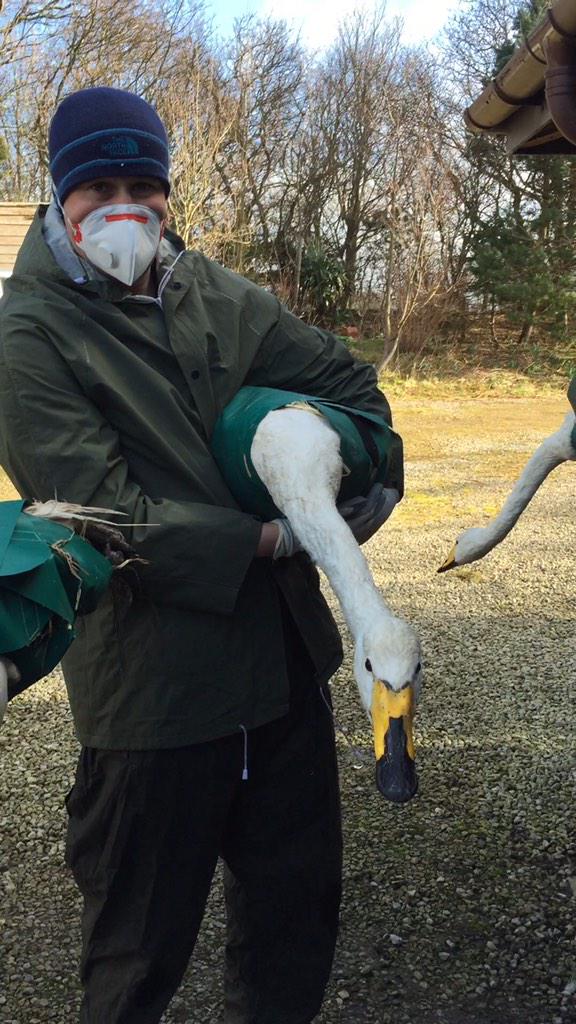 Participating in the #SwanCatch provided WRCOs with hands-on experience and the chance to learn from @_bto ringers and @wwtworldwide staff
Calls to the RSPCA reporting organised animal fighting have gone up by a third in the past five years. This is despite dog and cockfighting being banned for almost 200 years. Greater Manchester and Lancashire were two of the worst areas in the UK last year and Cheshire was also in the top ten for reported incidents.
"I've been investigating organised animal fighting for more than a decade and it still disgusts me, knowing that there are individuals who continue to take pleasure in watching animals brutally fight each other, often causing horrific and sometimes fatal injuries.
– Ian Briggs, RSPCA
It's estimated over 600 children are bitten by dogs each year in the UK.
Now, two expert canine trainers from Lancashire are visiting schools across the county teaching youngsters how to deal with dogs both in the home and other people's pets.
And as Paul Crone reports, trainers Shirley King and Alan Fenton have a secret weapon to get their message across.
A woman found living in squalor in a flat with 31 cats has been banned from keeping any animal as a pet for five years.
Read the full story ›
Advertisement
Expert dog trainers from Leyland in Lancashire are visiting schools across the county teaching children how to deal with dogs. Canine Education works with schools and other children's organisations across Lancashire to raise awareness of dog behaviour, understanding their body language and natural instincts.
There are also tips on how to defuse a dangerous situation if one arises, and how to live safely in the home with a pet dog. Pupils from St Thomas Primary School in Barrowford met Moses, to learn the do's and don'ts of dealing with dogs. Shirley King is from Canine Education .
Police who swooped on an eBay trader in Lancashire found a haul of fur coats made from the skin of endangered animals.
Read the full story ›
Three rare Sumatran tiger cubs have emerged from their den for the first time at Chester Zoo.
Read the full story ›
The first moments of the newest arrivals at Chester Zoo have been captured by hidden cameras.
Read the full story ›
Load more updates