A plucky kitten which had got herself wedged 8-ft up a chimney was freed after a four-hour rescue operation.
Read the full story ›
Three orphaned baby kestrels, found helpless at the bottom of a tree are being nursed back to health by RSPCA staff in Cheshire.
Read the full story ›
Advertisement
At one month and one day old on Father's Day, Blackpool Zoo's latest baby chicks will be raised by just one parent . . . single dad Gomez.
Read the full story ›
The Manx Wildlife Trust is looking for fishing aces to come along to a theory session about small shark tagging.
Read the full story ›
A vet on the Isle of Man has hit back at critics after he reported a banned pitbull-type dog to authorities.
Ray Cox says his business was subjected to a social media hate campaign after one of his staff treated the banned-breed pitbull dog - something they're required by law to report to the Department of Environment, food and Agriculture.
Ray says the case has led to wild and libellous posts about him on social media, prompting him to post a statement to Facebook last week.
Sorry, this content isn't available on your device.
Sorry, this content isn't available on your device.
Three osprey chicks have finally hatched at a popular tourist attraction in the Lake District.
Just before Easter, the popular osprey couple arrived back at Bassenthwaite, laying three eggs in April.
The osprey chicks, which hatched on 18, 19 and 22 May, are doing well according to staff at the Lake District Osprey Project.
This is the fifth year that this particular pair of ospreys have successfully hatched chicks here at Bassenthwaite Lake. The female, known as 'KL' and her partner who is not ringed, are a successful pair and have captured the imaginations of the thousands of visitors who have come to see them over the last five years. I would encourage everyone, whether you are local or visiting the area, to come and see these magnificent birds this summer and get the latest updates on their fascinating story."
– Paul Brady from the Lake District Osprey Project
Advertisement
An exotic animal is settling into her new home at the Lakeland Wildlife Oasis in south Cumbria:
Isle of Man Railways have temporarily ceased all horse tram operations for approximately 10 days.
The decision has been taken after a number of the tram horses were found to be experiencing a respiratory issue, which is a common, non-fatal infection.
Action to contain the infection and to manage the recovery of the affected horses will be taken in line with veterinary advice.
The infection cannot be passed to humans.
These heart-warming pictures taken by Lancashire firefighter Phil Whittaker show the moment a horse was rescued from a ditch in Darwen.
Firefighters from Blackburn and Darwen rushed to the rescue to a farm off Private Road, Hoghton, at 2.30pm today.
Children playing in a nearby field noticed the horse, who is named Rosie, stuck in the ditch and called the emergency services.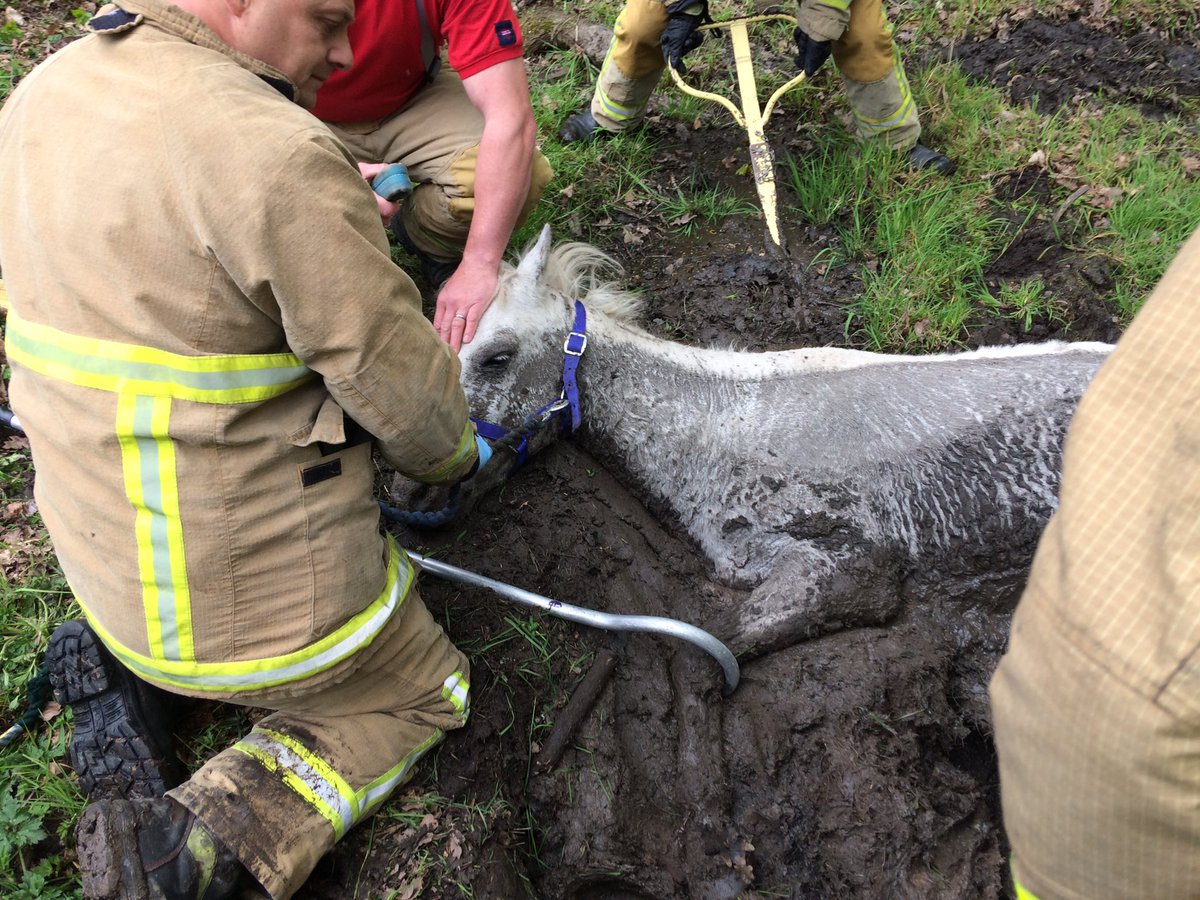 An abandoned dog which had two huge tumours hanging from its stomach is up for adoption following an operation to remove them.
Read the full story ›
Load more updates