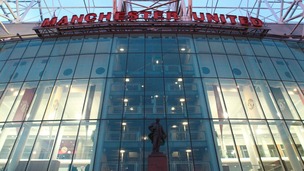 Manchester United take on Valencia CF in major pre season event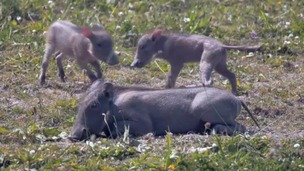 Conservation charity Chester Zoo is part of a European breeding programme for the species, which arrived in Cheshire 10 years ago.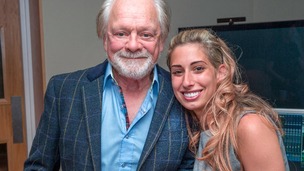 David Jason is voicing one of the characters in the children's programme Pip Ahoy! made in Manchester.
Live updates
National
A radical shake-up of the way the Co-operative group is run has been approved by its members.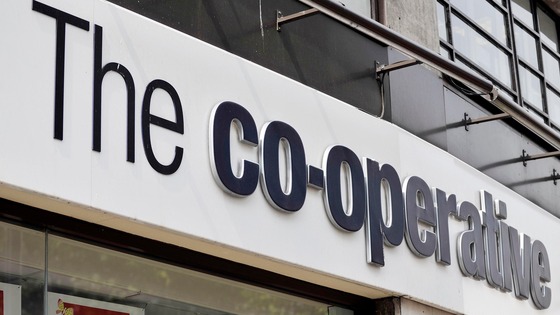 At a special general meeting in Manchester, the crisis-hit company said 83% of votes were cast in favour of proposals drawn up in the wake of last year when the group racked up £2.5 billion losses.
The plans include reform of the food-to-funerals group's board structure, with elected directors - including the likes of a plasterer, engineer and retired deputy head teacher - largely replaced by professional business people.
The new governance structure includes the creation of a smaller board of directors and a move to a one-member one-vote system.
5000 jobs to be created by Liverpool2
The owners of the Liverpool 2 project say the scheme will create up to 5,000 new jobs across the North West.
Peel Ports is investing £300m upgrading Liverpool Port to enable it to handle bigger vessels, gaining more business.
Bosses claim the scheme will deliver 500 direct jobs at Port of Liverpool, and 4,500 more in the maritime and logistics supply which are expected to be created over the next 5 years.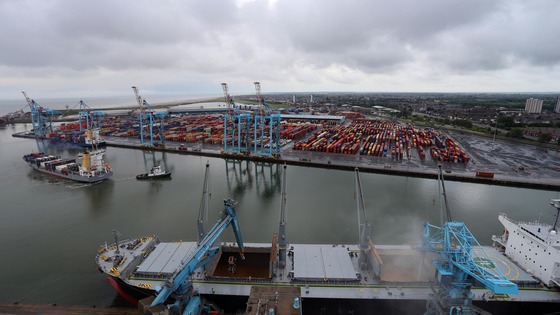 David Huck, Port Director at Peel Ports said: "Employment in the maritime sector is expected to double over the next 20 years and Peel Ports is determined to play a pivotal role both in creating those jobs and ensuring the workforce has the skills we need to be successful. The whole region stands to benefit enormously from growth and investment in maritime and related sectors."
New jobs will include full and part time opportunities for stevedores, pilots, launch crew, line handlers, plant operators, haulage administrators, vessel planning and supervision staff, and work in management, accounts and commercial services. The recruitment process will get underway from 2015.
Advertisement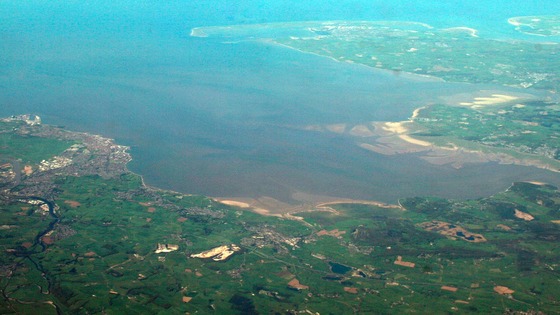 The Morecambe and Lunesdale MP says he will move for a transport tunnel under Morecambe Bay.
The National Grid plans to build a tunnel for utilities, and Mr Morris said the same structure could be used for vehicles.
He said: "I have tabled a Parliamentary question and already have had a conversation with the Chancellor George Osborne and the Secretary of State for Transport about the prospect of a tunnel under Morecambe Bay. There will be mutual benefits, a tunnel would improve the economy here in Morecambe & Lunesdale allowing people from places like Barrow easy access to day trip to Morecambe and will give commuters better access to the other side of the bay especially those who work at places such as BAE Systems in Barrow. A tunnel would also open up some of the health care services currently available across the other side of the bay."
Mr Morris continued: "I must stress it is very early days but I do endorse the National Grid's tunnel option and it does prove that a traffic tunnel can be built. I am quietly confident with enough support we can make this a reality.
"The Chancellor has already announced plans to link Northern cities via rail and I think this tunnel would complement that plan nicely."
Chancellor sets out vision for 'Northern Powerhouse'
National
Chancellor George Osborne will today set out the government's vision for a northern economic powerhouse.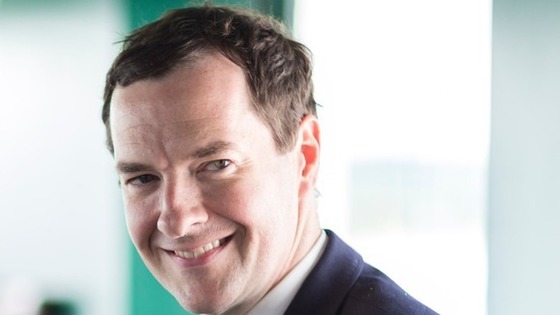 He will be in Manchester to hear proposals for a £15 billion plan to improve the future of the northern economy in Leeds, Liverpool, Manchester, Newcastle and Sheffield over the next 15 years.
Mr Osborne is expected to say: "Today I give you this personal commitment. Work with me over the coming months and together we will make a reality of the plan I've set out for the Northern Powerhouse.
"I'm ready to commit new money, new infrastructure, new transport and new science. And real new civic power too."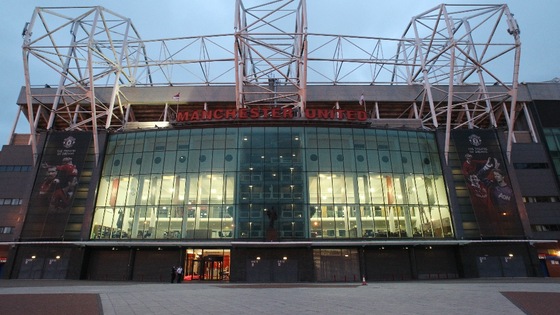 Manchester United have agreed a £70m per year deal with Adidas.
The ten year deal comes after sports brand Nike last week confirmed they would not extend their contract with United beyond the end of next season.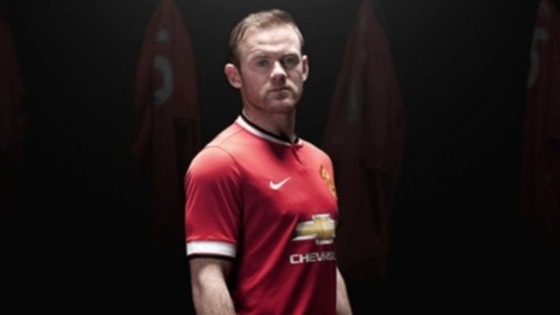 The contract serves as a boost for United as new manager Louis van Gaal gets set to begin his reign in charge after steering Holland to a third placed finish at the World Cup.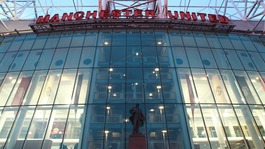 Advertisement
Nike not renewing Manchester United kit deal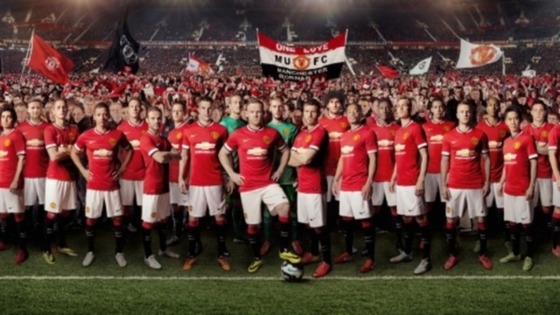 Nike has confirmed it will not renew its kit deal with Manchester United at the end of next season.
The American sportswear giant has walked away from negotiations with the club as it felt United were demanding too much money.
A Nike statement released to Press Association Sport on Tuesday confirmed the company had decided against renewing the 13-year kit deal, which was signed in 2002.
The Nike statement read: "Manchester United is a great club with passionate fans.
"We are proud to have partnered with them for the last 12 years and will continue to sponsor the club until the end of the 2014/15 season.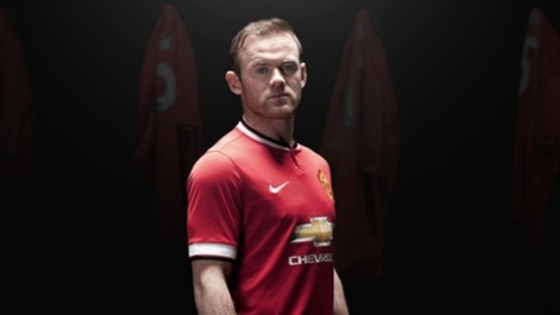 "Any partnership with a club or federation has to be mutually beneficial and the terms that were on offer for a renewed contract did not represent good value for Nike's shareholders.
"We look forward to a successful final season with the club."
Reports have suggested adidas is in pole position to clinch a deal which could see the club earn £60million a year from 2015.
Nike's original deal was worth £303million, with extra income from a profit share agreement from merchandise sold worldwide.
On Monday, United unveiled their new home kit for the 2014-15 season - which will be the last designed by Nike and the first to bear the logo of new sponsor Chevrolet.
United announced they would be entering a seven-year agreement - worth a reported £53million per season - with the US car giant from this summer back in 2012.
Read more: Manchester United's new home kit revealed.
Car manufacturer Vauxhall has announced 300 new jobs will be created at its plant in Cheshire.
The Ellesmere Port plant will increase its workforce ahead of the production of a new Astra model.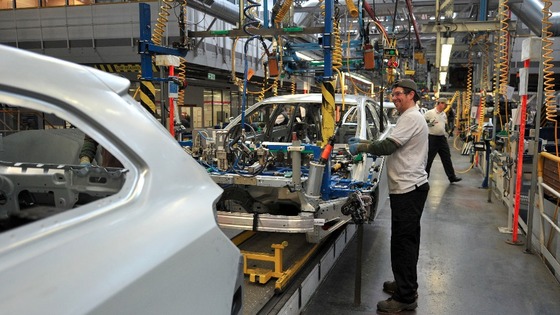 The new jobs will be phased in over the first quarter of 2015.
Last month, the company celebrated the 50th anniversary of its first car at the plant.
Old-school barber makes the most of grooming boom
According to an 'old school' barber Joseph Lanzante, business is on the up - and he reckons that means a lot of new career opportunities.
Matt O'Donoghue reports on how he's helping others into the most cut-throat business of them all:
Old-school barber makes the most of grooming boom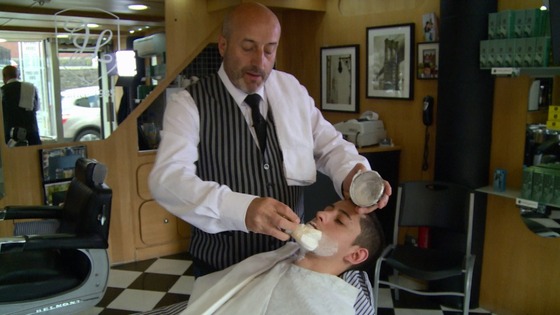 An old-school barber from Lancashire is helping people to create new jobs for themselves.
Joseph Lanzante, from Clitheroe, says the male grooming industry is booming, and it offers work even when other industries disappear.
The barber is training people who are changing careers because of redundancy or worries over job security.
He says anyone who develops the skills of a barber will "always put food on table" because they can cut hair "anywhere in the world."
Load more updates