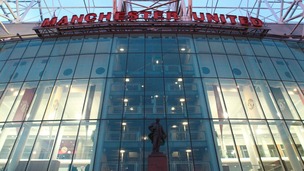 Manchester United take on Valencia CF in major pre season event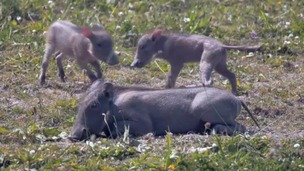 Conservation charity Chester Zoo is part of a European breeding programme for the species, which arrived in Cheshire 10 years ago.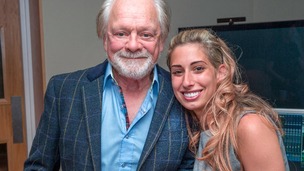 David Jason is voicing one of the characters in the children's programme Pip Ahoy! made in Manchester.
Live updates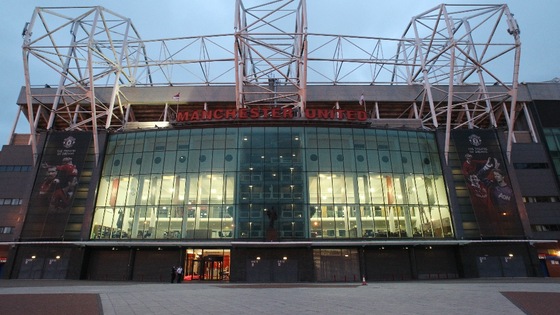 Manchester United have agreed a £70m per year deal with Adidas.
The ten year deal comes after sports brand Nike last week confirmed they would not extend their contract with United beyond the end of next season.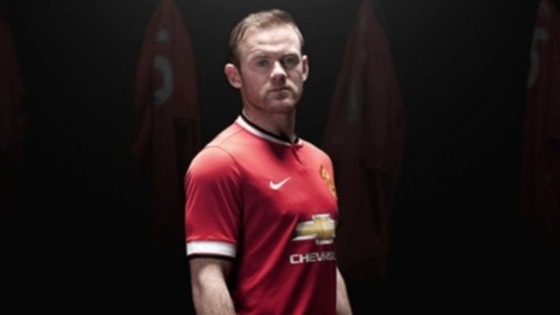 The contract serves as a boost for United as new manager Louis van Gaal gets set to begin his reign in charge after steering Holland to a third placed finish at the World Cup.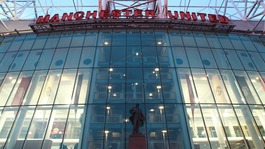 Advertisement
Nike not renewing Manchester United kit deal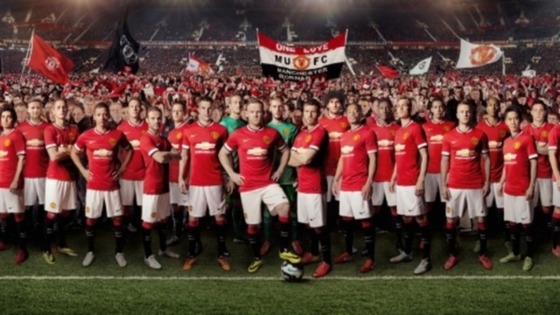 Nike has confirmed it will not renew its kit deal with Manchester United at the end of next season.
The American sportswear giant has walked away from negotiations with the club as it felt United were demanding too much money.
A Nike statement released to Press Association Sport on Tuesday confirmed the company had decided against renewing the 13-year kit deal, which was signed in 2002.
The Nike statement read: "Manchester United is a great club with passionate fans.
"We are proud to have partnered with them for the last 12 years and will continue to sponsor the club until the end of the 2014/15 season.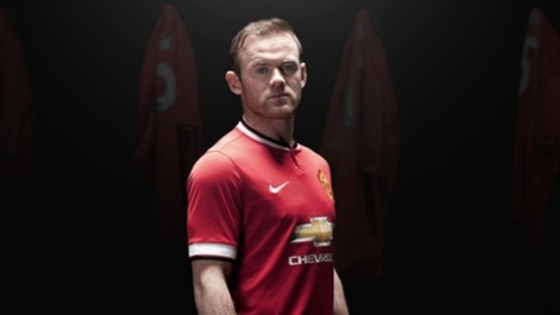 "Any partnership with a club or federation has to be mutually beneficial and the terms that were on offer for a renewed contract did not represent good value for Nike's shareholders.
"We look forward to a successful final season with the club."
Reports have suggested adidas is in pole position to clinch a deal which could see the club earn £60million a year from 2015.
Nike's original deal was worth £303million, with extra income from a profit share agreement from merchandise sold worldwide.
On Monday, United unveiled their new home kit for the 2014-15 season - which will be the last designed by Nike and the first to bear the logo of new sponsor Chevrolet.
United announced they would be entering a seven-year agreement - worth a reported £53million per season - with the US car giant from this summer back in 2012.
Read more: Manchester United's new home kit revealed.
Car manufacturer Vauxhall has announced 300 new jobs will be created at its plant in Cheshire.
The Ellesmere Port plant will increase its workforce ahead of the production of a new Astra model.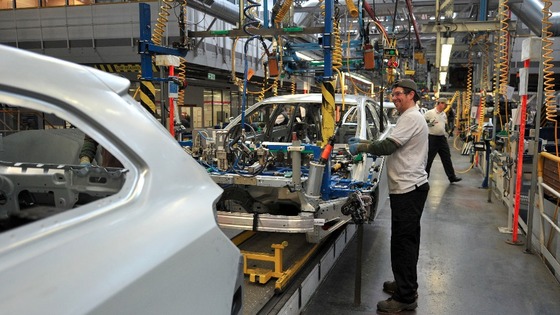 The new jobs will be phased in over the first quarter of 2015.
Last month, the company celebrated the 50th anniversary of its first car at the plant.
Old-school barber makes the most of grooming boom
According to an 'old school' barber Joseph Lanzante, business is on the up - and he reckons that means a lot of new career opportunities.
Matt O'Donoghue reports on how he's helping others into the most cut-throat business of them all:
Old-school barber makes the most of grooming boom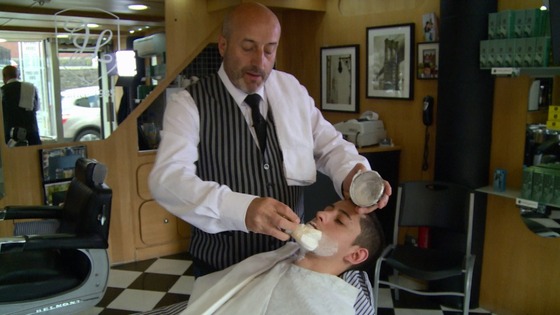 An old-school barber from Lancashire is helping people to create new jobs for themselves.
Joseph Lanzante, from Clitheroe, says the male grooming industry is booming, and it offers work even when other industries disappear.
The barber is training people who are changing careers because of redundancy or worries over job security.
He says anyone who develops the skills of a barber will "always put food on table" because they can cut hair "anywhere in the world."
Advertisement
Government pledges £328m for NW transport and jobs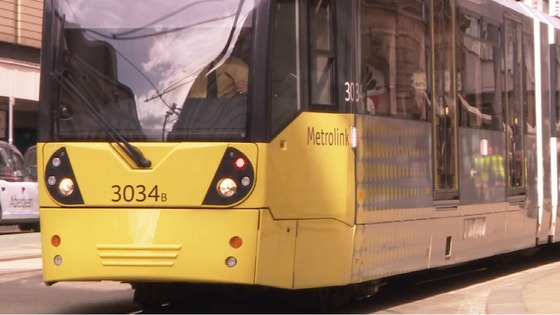 The government's pledged £328m towards improving the North West's transport network, and to training schemes designed to give new skills to jobseekers. The Growth Deal will see the money invested next year, with more to come in 2016/17.
Transport improvements will include twelve new trams for Greater Manchester's Metrolink network, "new connections" to and from central Liverpool to help regenerate other parts of the city, and repairing bridges on key routes into Blackpool to support the tourist trade.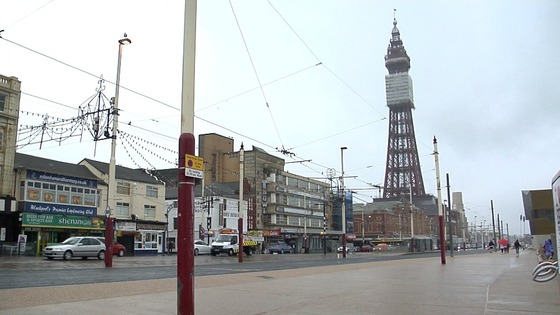 The deal will also pay to train students and jobseekers across the North West. A centre dedicated to highly-skilled manufacturing will open at Furness College in Cumbria, and £47m will be spent on improving six colleges in Liverpool.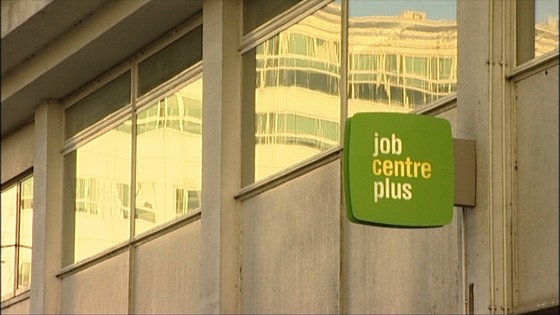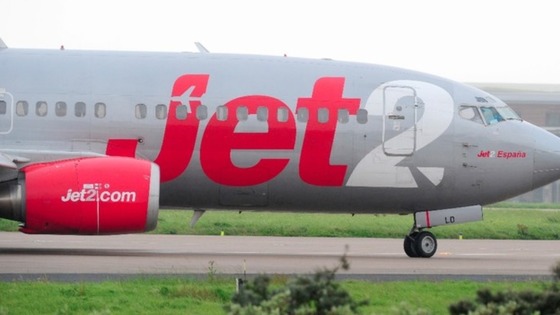 Speaking after a Boeing 737 Jet2 plane declared an emergency after taking off from East Midlands Airport headed for Crete, an official for the airline said:
"Flight LS625 landed safely at Manchester Airport. All passengers disembarked and will continue on their journey to Greece on another aircraft".
A seven year old boy has stumped the Chancellor of the Exchequer...with a simple maths question.
Little Samuel Raddings wasn't challenging George Osborne on interest rates or the size of the deficit.
Instead the schoolboy wanted the man who runs the country's finances to answer a simple times tables sum.
Here's our correspondent Rachel Townsend.
Assests over alleged neglect and mistreatment at Lancashire care home
Police say a man from Preston has been arrested following an investigation into the mistreatment and neglect of residents in a care home in Lostock Hall.
The 63 year old was arrested on suspicion of being a guardian neglecting a patient at the Briarwood Rest Home in Lostock Hall.
He's has been bailed until next month pending further enquiries.
A 58 year old woman also from Preston was previously arrested on suspicion of assault and has also been bailed.
Meanwhile, a 41 year old woman from Preston arrested on suspicion of wounding has been bailed until the same date.
The arrests are part of an on-going investigation by the Lancashire force into the alleged mistreatment and neglect of residents at the Briarwood Rest Home which cares for around 20 elderly people.
The investigation began earlier in June after police were made aware of a complaint about the treatment of a resident at the home.
Following the initial complaint other allegations have been made and these are now also under investigation.
Detective Inspector Jes Holland, of Lancashire Police said: "These arrests are part of a thorough investigation into serious allegations of mistreatment of residents at Briarwood Care Home.
The enquiry is complicated and is at a relatively early stage.
We have a team of specialist detectives working on this case who are also offering support to those families who may have had loved ones identified as being allegedly mistreated.
"Our priority from the outset has been to ensure the safety of patients within the home and the Constabulary has been working closely with working closely with the Care Quality Commission and the Adult Social Care Service at Lancashire County Council."
Load more updates