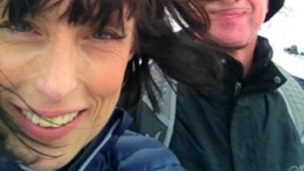 Kidney transplant survivor wants people to sign the NHS Organ Donor Register before Westfield Health British Transplant Games in Bolton.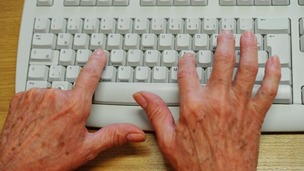 A housing association is recruiting digital champions who can help others in their neighbourhoods improve their online skills.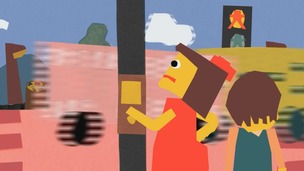 Pupils from Burnley have created a short animated film to highlight the issue of road safety amongst other youngsters.
Live updates
National
Former Manchester United manager Sir Alex Ferguson has revealed that he keeps the belt he was beaten with by his favourite schoolteacher who inspired him to success.
Ferguson said the "gritty determination" and "sense of drive"of Elizabeth Thomson was a key factor in his successful career in football.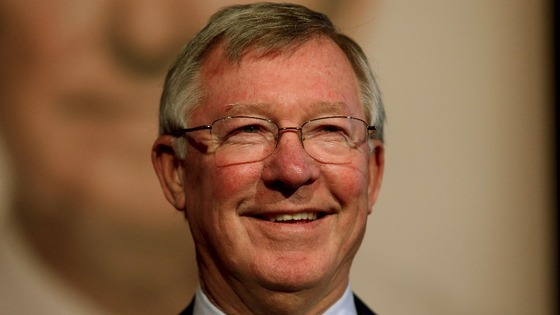 "The three ingredients to Elizabeth, when I think about it, were personality, determination and energy. Anyone who's in charge of someone else needs those three ingredients. It just won't work without them," he said.
Ferguson, who retired in May, kept in touch with his teacher throughout his glittering career, and despite being unable to go to Ms Thomson's funeral, the infamous belt was sent to him by her nephew.
"My grandchildren are terrified of it. Six from that belt and you were in absolute agony. I used to try to draw my hand away," the 72-year-old added as he recalled his schooldays at Broomloan Road Primary in Glasgow for today's Times Educational Supplement's feature, My Best Teacher.
Fergie book revelations: Was he a strong manager or a weak leader?
Parents will risk fine to get cheaper family holiday
An ITV News survey has found that in Liverpool alone a total of £15,000 in fines have been issued to parents who have taken their children on holiday during school time.
Daniel Hewitt met a family from Bury who were fined after saving more than £1,000 on their term-time holiday.
Advertisement
Paul Tyler was subjected to sexual and physical abuse by carers in a council-run home in Manchester in the 1970s. He took the brave decision to speak exclusively to our correspondent Ashley Derricott to ensure other victims don't miss an April deadline for claiming damages.
Some adults recover from abuse or neglect in childhood, however others may experience feelings or problems such as:
depression and other mental health issues
anger
sadness or low self-esteem
substance use
disturbing thoughts
emotions and memories that cause distress or confusion
poor physical health
worrying their abuser is still in the community and has access to children or young people
struggling with parenting or relationships.
For more information on where you can get help and advice you can click here for the NSPCC website which offers advice for adults who were victims of abuse as children,
It's a part of a project to upload thousands of letters, photos and diaries on a new website to ensure that treasured memorabilia isn't lost for future generations. You can read some accounts of lives and experiences of the men and women of Merseyside on the Merseyside at War website.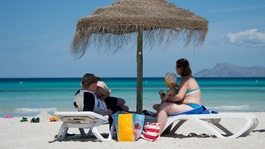 UK councils tell ITV News how many fines have been issued to parents for holidaying with their children during term time this school year.
Read the full story
Parents will risk fine to get cheaper family holiday
We asked people arriving and departing from Manchester Airport if they've ever taken their children out of school for a cheaper holiday.
Advertisement
Parents will risk fine to get cheaper family holiday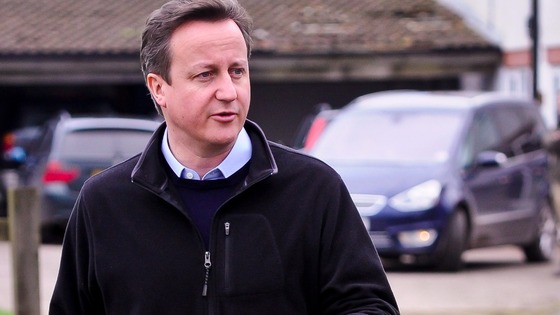 "Obviously, we very much understand the cost pressures that hard-working families can face. I think the right thing is for schools - and this is what the Government is doing - to have the freedom to set their own term dates in conjunction with parents at their schools.
Academies already have that freedom and all schools are being given the freedom to set their own term dates, so I think that is the right approach.
I think it is important to understand both the pressures that hard-working families face and also the importance of children being in school, and that's why I would very much put the focus on flexibility around term dates as the right way to go about this."
Parents will risk fine to get cheaper family holiday
"The hugely inflated prices families face when planning a holiday during the school holidays cannot be justified.

"Pressures on families have been mounting over recent years with strains on job security, household finances and relationships all taking their toll.

"That's why it's important that families are able to take a break from their daily anxieties and spend quality time together.

"Inflated prices during the school holidays make this impossible for many or can lead to families falling into debt as a result.
– Anne Longfield, chief executive of national charity 4Children
Parents will risk fine to get cheaper family holiday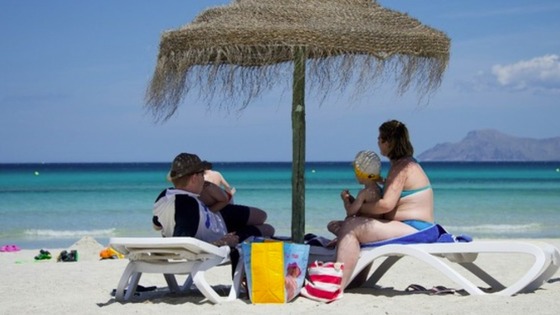 Michelle Reeves says - "Yes and would again as its cheaper to pay the school fine than pay extortionate prices in the holidays."
Andy Hassall: "Gets me when the kids have a week off, then when they should be back today it's a teacher training day! Where and who do I send the fine to?"
Jackie Carson: "Well I tried to book a holiday for august and its nearly 4,000 and in may or june its 16,00 so yes i will take them out during school holiday fine me all you want their my kids and i do what i want end off !!!!!"
Join in our Granada Reports Facebook debate on term time travel
Jean Cassidy: "I have taken mine out and take my grandchildren out now. Parents need a holiday and in school holidays the prices are ridiculous. Most people live hand to mouth week in week out, so to give their kids and themselves a break need to go when it is cheaper."
Parents will risk fine to get cheaper family holiday
Charlie Dearden says he did try to follow the school rules on holiday but they changed after he'd booked a family holiday earlier in the year. He was fined and says the fine was small compared with how much they saved by taking a break in term time.
Load more updates