One of the most famous footballers of all time went back to school today.
Sir Bobby Charlton and his wife Lady Norma were in Middleton in Greater Manchester for a special ceremony.
They were signing up the latest school to the Manchester United Foundation, which works to educate, motivate and inspire young people.
And as our correspondent Ashley Derricott reports, the town has special memories for the VIP visitors:
Manchester United legend Sir Bobby Charlton has launched the latest Manchester United Foundation partner school, at Middleton Technology School.
Soccer legend Sir Bobby Charlton tells pupils in Middleton "work hard and be proud of your achievements." http://t.co/vWlkVE9IzD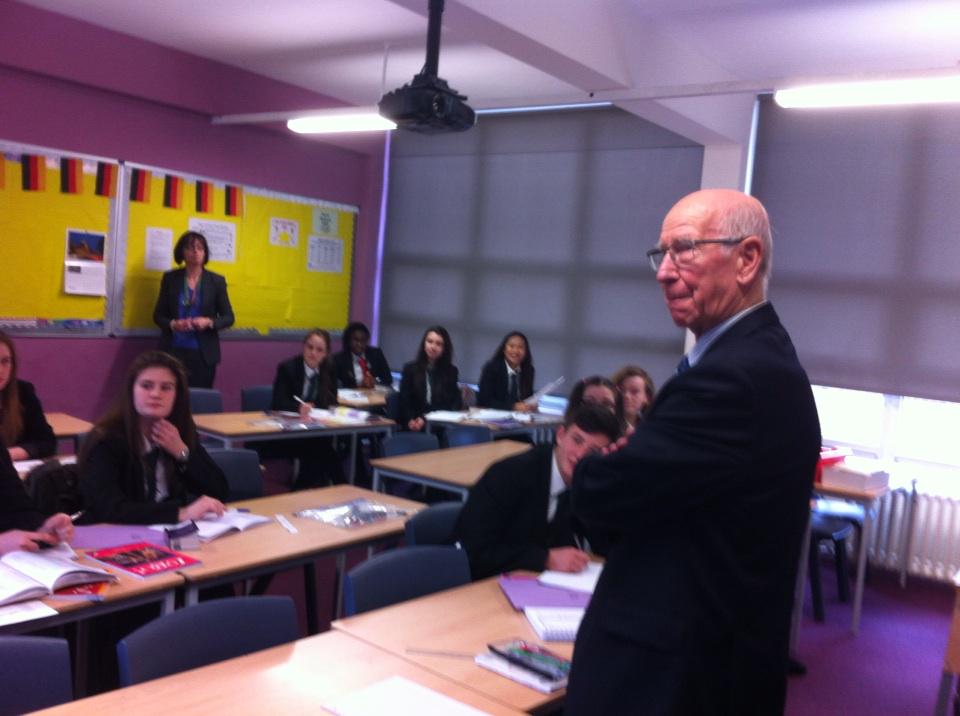 Advertisement
A youth group in Manchester has drawn up plans for a lesbian, gay, bisexual and transgender school in the city.
Read the full story ›
A film based on the work of the genius mathematician Alan Turing, who developed some of the world's first computers when he worked at Manchester University, has been nominated for eight Oscars, including Best Picture.
The Imitation Game stars Benedict Cumberbatch as Turing, and follows his work cracking the Enigma code during the Second World War.
The film is nominated for Best Picture and Best Director among others, while starts Cumberbatch and Keira Knightley are nominated for Best Actor and Best Supporting Actress.
A schoolgirl from Altrincham says she's read almost 1,000 books in the last 12 months - and she's no intention of stopping.
Ten-year-old Faith Jackson was speaking to Paul Crone.
Advertisement
One of the North West's most famous destinations is preparing for a major overhaul.
A ten-year master plan to redesign and redevelop Wigan Pier has been agreed. Work on the project could start as soon as next year:
Fifty older people in Greater Manchester are getting help from the Fire and Rescue service to stay warm and well fed this winter. The service is launching Safe4winter campaign. A fire engine will deliver hampers of food today and firefighters will give advice on keeping safe. Firefighters are also urging other members of the public to look out for relatives and friends.
Students and staff from The Albion Academy in Salford have made their own video to raise awareness of Child Sexual Exploitation. Using the hashtag #Itsnotokay the video was made following recent high profile cases in Rochdale and Oldham which highlighted the need for all sectors of society to be vigilant and aware of warning signs.
There are parts of the North West where two thirds of high schools are not good enough. In the annual Ofsted report, chief inspector of schools Sir Michael Wilshaw says parents in St Helens, Blackpool and Oldham should "rightly worry" about the schools their children go to. Teachers say they need time and space to deal with the problems.
Load more updates