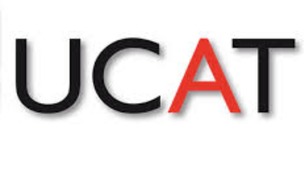 University of Chester backed academy chain has been warned it must raise its standards at three of its schools.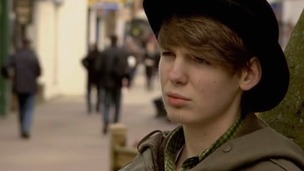 Around one percent of us have some form of autism. That means 70,000 people in the NW struggle to communicate and see the world differently.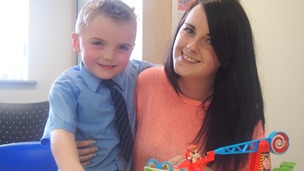 A five year old who struggled to be understood after being born with a cleft palate has learned to communicate after therapy
Live updates
Knowl View Investigation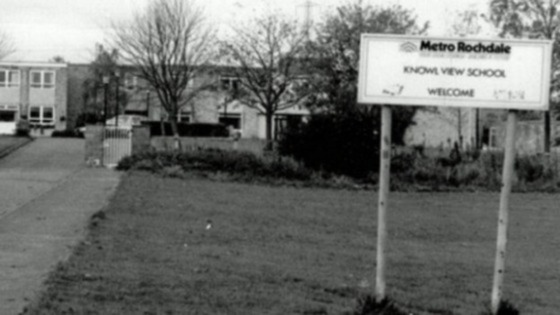 Further victims have come forward to make complaints of abuse at Knowl View, a former residential school for boys in Rochdale.
Greater Manchester Police said 18 victims have so far come forward and the complaints relate to child abuse from 1969 until the school closed in 1990.
The allegations relate to physical and sexual abuse that took place by adults upon pupils and between the pupils themselves.
Over the last month 14 men, aged between 35 and 66 have been interviewed under caution for a variety of offences including allegations of both sexual and physical offences.
"The investigation into abuse at Knowl View School continues and since the start of the inquiry further victims have come forward.

"These are serious allegations made against both staff and pupils at the school and are being thoroughly investigated.

"We are currently working through the allegations and as a result 14 people so far have been interviewed under caution.

"Greater Manchester Police takes allegations of abuse very seriously and continues to do so and if anyone has been a victim of abuse, we ask them to contact us."
– Detective Chief Superintendent Russ Jackson, Greater Manchester Police
Headteacher's amazing letter to school leavers
A primary school in Lancashire is winning support right across the country for a letter to pupils that says growing up is about so much more than exams.
It was sent out by headteacher Rachel Tomlinson, and Head of Year Six at Barrowford Primary School Amy Birkett, who visited the Granada Reports studio to explain more.
Advertisement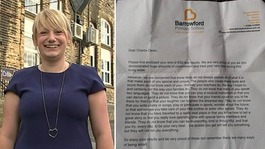 A school has won praise from parents around the country thanks to a letter which reminded students: "There are many ways of being smart".
Read the full story
St Mary's in Manchester's Moss Side is celebrating a big change in fortunes. The school was once in special measures, yet education experts have named it their Primary School of the Year for raising the aspirations of its pupils.
Tora Heide, the Mastkeeper of the Dragon Harald Fairhair says its the vessel's first major voyage since it was built in 2012. The crew of 30 is travelling from the ship's base in Norway to Liverpool.
Now you could say every Napoleon needs his Josephine - take a giant fish by the name of Bonaparte who has a huge responsibility on his shoulders. He is the giant Napoleon Wrasse fish - the newest arrival at the Sealife Centre in Manchester and its hoped he'll breed to save his species.
Advertisement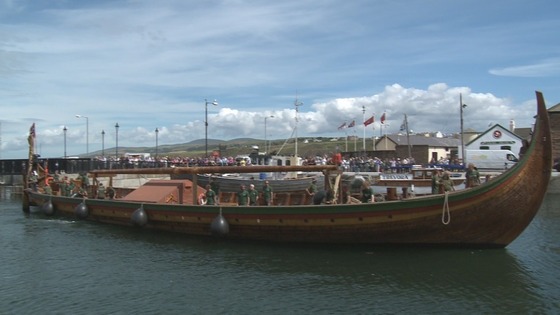 The world's largest Viking longship has arrived at Peel on the Isle of Man it will stay at the harbour for two days. Named after Harald Fairhair, the king who unified Norway - it's on its way to Liverpool as part of european tour.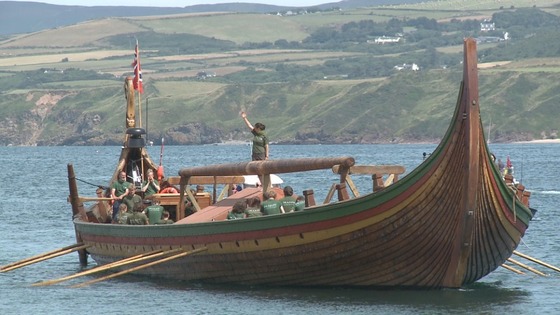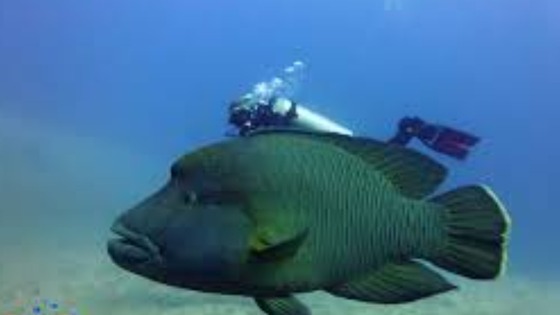 'Bonaparte' is a new to the Sea Life Centre in Manchester and the hope is he can play a key role in saving his entire species. He is a giant 'Napoleon Wrasse' fish - they are under threat due to the methods used by fishermen who use cyanide to stun fish in Australian seas.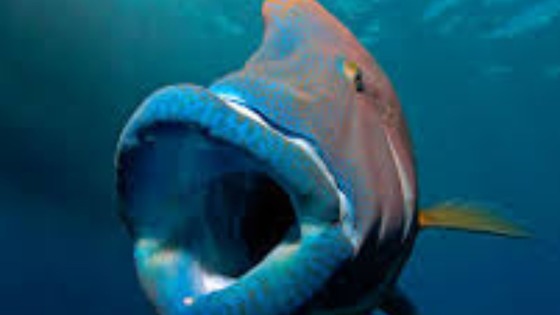 It's hoped that 'Bonaparte' will become the stud in a breeding programme at the centre to help save these giant fish. He will have to wait for his 'Josephines' however, as the plan is to let him settle before introducing females in a few months time.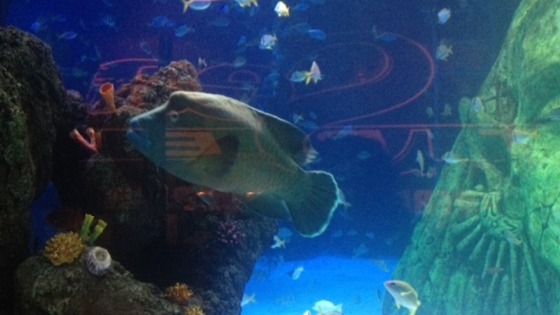 Bonaparte is nearly three-feet long and hails from Australian seas, where Napoleon wrasse are still found in good numbers. However in the Indo-Pacific region they're being captured by fishermen using cyanide, chiefly to provide the Asian 'live food' trade…especially restaurants in Hong Kong.
Headteacher's amazing letter to school leavers
@barrowfordsch i wish all schools would tell kids this. Leading the way :-)
Headteacher's amazing letter to school leavers
Why I love my child's school. The way families are forced to feel pitched competitively against one another is awful at a time they should be relishing the last few days of a close knit and caring school family before it's all change for big school. But if it must be done, thank goodness there are ways and there are ways...
– Sally Fort, Parent, Barrowford School
Load more updates