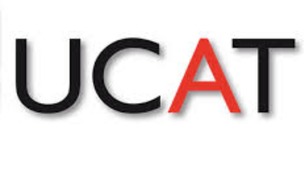 University of Chester backed academy chain has been warned it must raise its standards at three of its schools.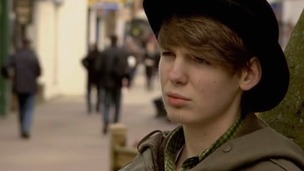 Around one percent of us have some form of autism. That means 70,000 people in the NW struggle to communicate and see the world differently.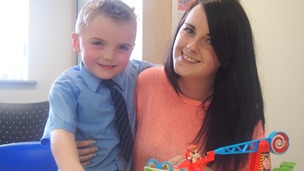 A five year old who struggled to be understood after being born with a cleft palate has learned to communicate after therapy
Live updates
A group of experts from the University of Central Lancashire are developing a car engine which can do more than a thousand miles a gallon.
Our reporter Tim Scott followed the group of boffins to Holland to see them test their car against others from all over Europe: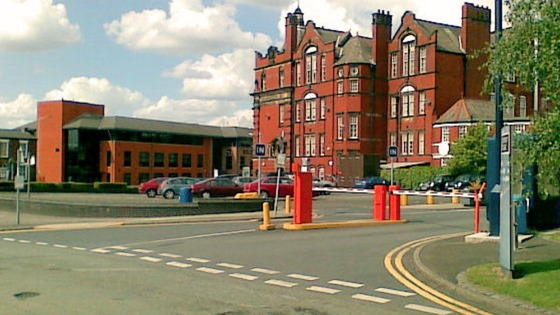 Stockport College are to scrap 150 jobs as well as A Levels courses.
Managers are consulting Unions over redundancies, and are hoping to bring in the changes for the end of the current school year.
The town centre 6th form college has already made over 200 redundancies in the past three years, but are still looking to save another £5 million each year.
Under current plans, around 80 staff will be offered jobs elsewhere at the College, with the remaining 70 being made redundant.
The 103 students taking A Levels will be able to finish their courses, but no new students will be able to enrol, putting pressure on nearby Aquinas College, which is already oversubscribed.The job cuts will save a projected £2.6 million and leave 540 staff for a student body of 8,000.
Advertisement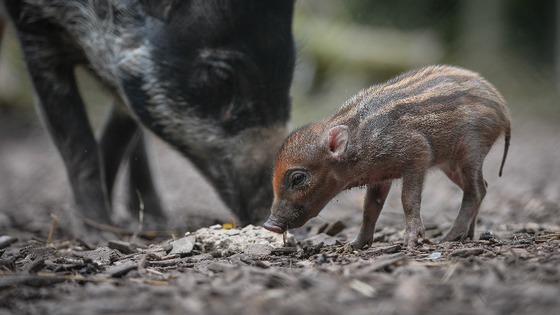 The rare species gets its name from three pairs of fleshy warts on its face. The warts protect them from rival pigs' tusks during a fight.
Chester Zoo's latest youngster has yellow and brown stripes which act as camouflage, but these will disappear when it is around 9-12 months old.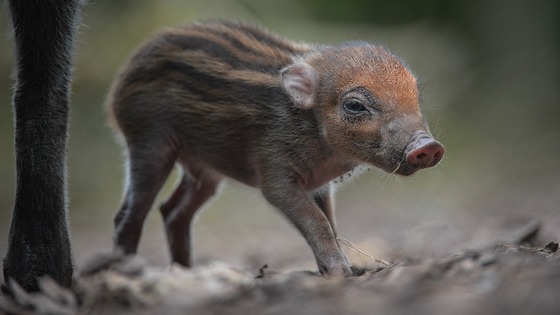 Only 200 of the species are thought to be left in their native habitat in the Philippines.
Habitat loss and hunting have almost driven Visayan warty pigs to extinction.
The rare species gets its name from three pairs of fleshy warts on its face.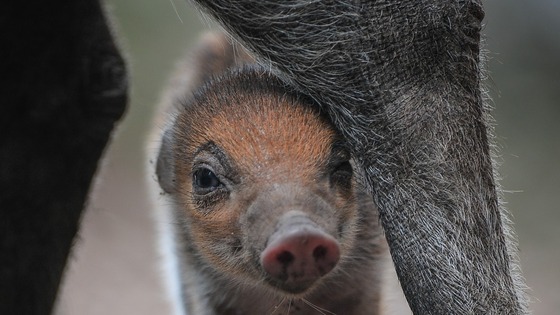 Zoo keeper Lucy Edwards "Given that warty pigs have a spiky, almost mohawk-like hair style on their heads, mum Viv and dad Sid were named after punk rockers Vivienne Westwood and Sid Vicious."
Three new schools for Liverpool
The Liverpool Schools Investment Programme includes confirmed funding for the following new schools:
Notre Dame Catholic College (completed Sept 2013)
Archbishop Beck Sports College (opens Sept 2014)
St John Bosco Arts College (on site - opens Sept 2014)
Holly Lodge Girls' College (on site – opens Jan 2015)
Archbishop Blanch C of E High School
St Hilda's C of E High School
St Francis Xavier's College
St Julie's Catholic High School
Bank View High School (on site)
Millstead (on site – opens September 2014)
Northway Primary
Aigburth High School
Palmerston Special School
Redbridge High School
Abbots Lea Special School
Three new schools for Liverpool
Work will start later this year on all three schools and they are expected to open in September 2015.
We are all greatly excited by having the chance to plan a new building from the ground up, enabling us to create a brilliant, modern learning environment for our students.
– Jane Griffiths, head teacher of Archbishop Blanch
As the plans have progressed for our new school, so the excitement has grown.

Being actively involved in the process has helped us appreciate that this is a once in a generation opportunity, to make a significant difference for current and future Northway pupils.
– Paul Anderson, head teacher of Northway Primary School
Every member of our school community is thrilled at the prospect of a new building.

It really will enhance learning even further and bring our facilities into the 21st century, and all of the children and staff are so excited and can't wait to watch their new school go up.
– Karen Hutchings, head teacher of New Park Primary School
Three new schools for Liverpool
This is a much-needed investment in three schools which desperately need it and is part of my commitment to deliver at least 12 new schools for pupils in the city.

The new buildings for will be a tremendous boost for thousands of present and future generations of school children and ensure they get the most out of their learning.

We are working with construction firms to make sure as much of the money is spent locally as possible and benefits the workforce in the city.
– Joe Anderson, Mayor of Liverpool

The school building scheme is one of the city Mayor's key pledges.

The council says both primary schools have reached the end of their natural life and are deemed to be unsuited to modern teaching methods, with classrooms that are undersized and insufficient quality space for teaching.

Northway is more than 80 years old with the highest backlog of repairs of all primary schools in Liverpool, while New Park does not have a grass playing field at present. Both schools will be rebuilt on the playgrounds of their existing sites.

Archbishop Blanch will move from its old and outdated building on Mount Vernon Road near the city centre to a new purpose-built site on Earle Road, off Smithdown Road in Picton.
Advertisement
Three new schools for Liverpool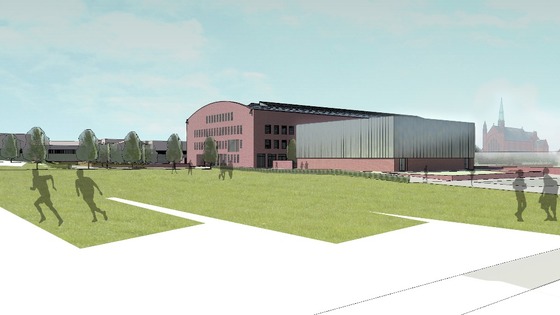 Contracts worth £28million are to be awarded for the construction of three new schools in Liverpool.
The city council is awarding contracts to build new homes for Northway Primary School in Childwall, New Park Primary School in Kensington a cost of £5.5 million per school, and Archbishop Blanch Church of England High School for £17.5 million.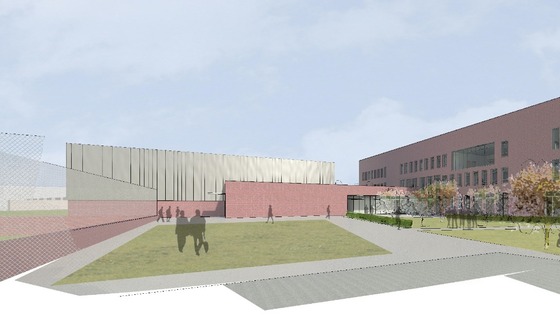 The building work forms part of the £169 million Liverpool Schools Investment Programme, devised as a rescue package following the scrapping of Wave Six of Liverpool's Building Schools for the Future (BSF) project.
Two students arrested after bringing knife into school
Two students have been arrested after a knife was brought into a school in Hyde yesterday.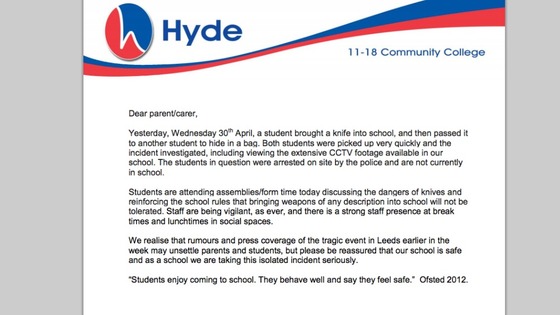 Hyde Community College sent a letter to parents which said one student brought the blade into the school and passed to another to hide in a bag.
The school says the students were arrested by police on site and are not currently in school.
The incident follows the fatal stabbing of teacher Ann Maguire at Corpus Christi College in Leeds earlier this week.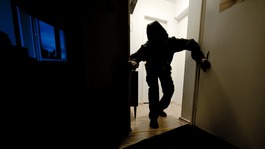 Victim support groups in Liverpool are highlighting the emotional impact of burglary on children.
Read the full story
Rallies and protest as schools are closed by teachers strike
Industrial action by teachers has led to hundreds of schools being closed.
Members of the National Union of Teachers are protesting over changes to their pay and working conditions.
Rallies have been held across the region, as some parents struggled to make alternative childcare arrangements.
Load more updates