Chart toppers Union J have confirmed they are to switch on the Christmas lights at the Trafford Centre.
The four-piece boy-band will flick the switch on more than £1million worth of decorations today.
"The Manchester crowd are always so much fun! JLS and Olly Murs have done it before and to follow in their footsteps is really exciting! We can't wait to get our fans in the Christmas spirit and perform for everyone."
– JJ from Union J
He's a very clever man who reigns from the North West but his work is seen by a worldwide audience.
Award winning director Mike Leigh has been making films for years - Vera Drake, Secrets & Lies and Life is Sweet are just some of his work.
Now his latest film 'Mr Turner' is coming out this week and it's based on the life of landscape painter JMW Turner.
Our entertainment correspondent Caroline Whitmore caught up with him in his hometown of Salford.
Advertisement
Robbie Williams and his wife Adya have welcomed a baby boy.
The pop star, who posted a series of videos and photographs chronicling the birth on Twitter, said the tot weighed in at a healthy 8lbs 2oz.
He said he had "never been so proud" of his "astonishing wife" after she endured a labour lasting over 24 hours.
"It's been a very emotional few hours and we're really happy and honoured that you experienced it with us, he told his Twitter followers.
The newborn has yet to be named but will be a younger brother to the couple's daughter Theodora, known as Teddy.
"No Moms Were Harmed..." Thank you for sharing the journey with us, we have been blessed with a baby boy. RW x http://t.co/OkUAWhd37G
In Coronation Street's 54-year history, there has been 82 weddings.
This week there will be one more to add to that list as Rob and Tracy head down the aisle.
But, as soap weddings rarely ever go to plan, and with confessions of murder, will this one even go ahead?
We went to meet some of the stars behind the storyline to find out...
One Direction star Harry Styles went back to his home town of Holmes Chapel in Cheshire at the weekend.
Read the full story ›
One Direction star Harry Styles went back to his home town of Holmes Chapel in Cheshire and happily and posed with fans.
Needless to say the twitter world went crazy with the pictures with the topic trending on the social networking site.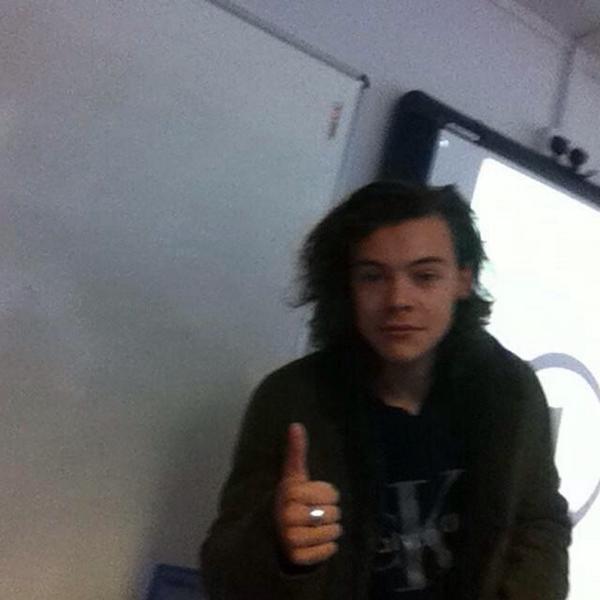 Advertisement
Boybands 5th Story, Damage, A1 and 3T have joined up with Blue, 911 and Five for The Big Reunion 2014 tour, coming to the North West.
Read the full story ›
Blackpool Pleasure Beach is to open a new ride based on the Red Arrows.
The Red Arrows Sky Force ride will stand 72ft high and take riders on a 360-degree tour of the skies.
Thrill-seekers will step into their very own Red Arrows cockpit, taking control of the plane and spin, glide and take formation in their very own display.
Deputy Managing Director of Blackpool Pleasure Beach Nick Thompson, said:
We cannot wait to launch our new ride for the 2015 season.

"We are the first amusement park in the UK to work with the Red Arrows on such an exciting project and we know it will be something unique for thrill-seekers to experience.
– Deputy Managing Director of Blackpool Pleasure Beach Nick Thompson
Frankie Goes to Hollywood singer Holly Johnson is back with a new album and tour, and has been speaking to Granada Reports.
Read the full story ›
The childhood terraced home in Liverpool of the late Beatles guitarist George Harrison has sold at auction for £156,000.
The property, at 25 Upton Green in the Speke area, was the musician's home for a decade from 1949 after his parents Harold and Louise moved in following an 18-year spell on the council house waiting list.
The three-bedroom home was sold at the city's Cavern Club by Countrywide Property Auctions, which last year famously auctioned the house of another Beatle - John Lennon.
Childhood homes of Lennon and Sir Paul McCartney at Mendips and 20 Forthlin Road in Liverpool have been acquired by the National Trust for fans to visit.
Earlier this year another auction at the Cavern Club saw the sale of one of the band's earliest know photos playing at the legendary club.
Load more updates