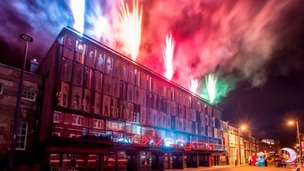 The Liverpool Everyman theatre has reopened its doors to the public after being rebuilt at a cost of £27 million.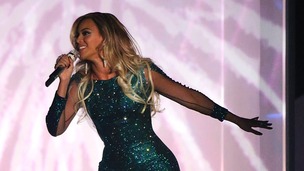 BTP say that more than one hundred fake tickets were sold for Beyonce concerts in Manchester.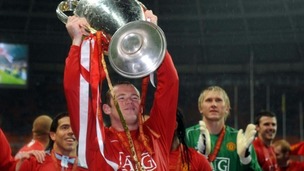 Wayne Rooney does not want to end his career with just one Champions League winner's medal to his name.
Live updates
Our entertainment correspondent Caroline Whitmore has been speaking to the North West finalists of the last Dancing on Ice this weekend.
Lancashire beautician's tweet goes global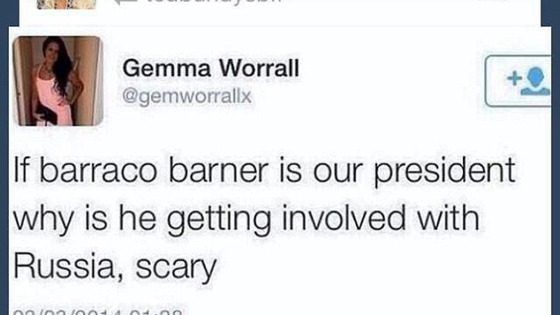 A Lancashire beautician who expressed her feelings over the Ukraine crisis on Twitter has become the subject of global ridicule.
Gemma Worrall, who's 20 and from Blackpool tweeted; "If barraco barner is our president, why is he getting involved with Russia, scary."
Within hours, Miss Worrall was trending in countries around the world as her message was retweeted thousands of times.
Advertisement
A short film created as a response to the controversial new 'reality' show has been watched by tens of thousands of people.
Phenomenal Pictures' online series "This Is Liverpool" was criticised for falsely representing the city when a trailer was released earlier this month.
Now stand-up comedian Jake Mills and his girlfriend Rachael Givens have produced an alternative film titled, "What Is Liverpool? This is Liverpool?"
It features famous landmarks as well as typical everyday scousers.
Rachael, founder of Lovebug Films, said they were "overwhelmed" by the reaction.
Champions to battle it out on the Ice
Dancing on Ice stars will battle it out to be the ultimate champion in the last ever final.
It promises to be a real North West affair with Blackpool's Hayley Tamaddon, Ray Quinn from Liverpool, and current champion Beth Tweddle from Cheshire taking to the ice.
The three spoke to Granada Reports Showbiz correspondent, Caroline Whitmore.
Documentary follows Corrie cast for two years
An hour-long documentary about Coronation Street's move to its new home in Media City will be broadcast tonight. Over the last 2 years, the cameras filmed the new set being built, 2 miles from the iconic Granada Studios.
Here, the show's stars share their thoughts.
Merseyside band Space, who enjoyed eight top forty hits in the 1990s speak to our correspondent Andy Bonner about their forthcoming tour.
The multi platinum selling band have reformed and are now in rehearsals for their 20th anniversary tour.
Advertisement
Manchester's Albert square was transformed into an outpost of Hollywood today - with hundreds of actors and camera crew filming new blockbuster Frankenstein.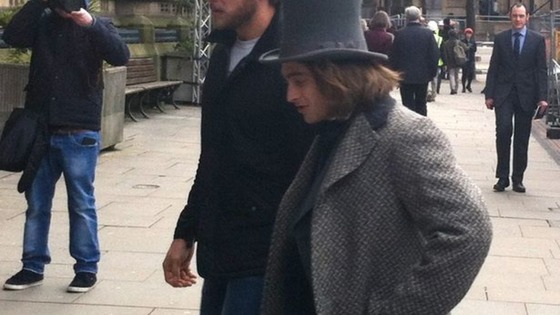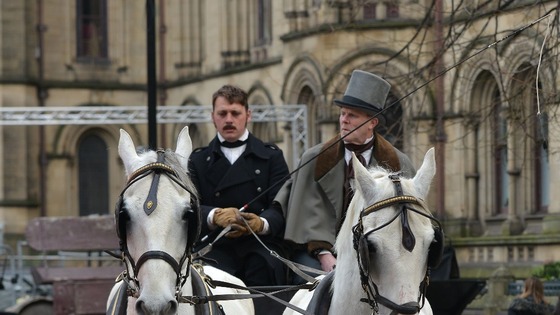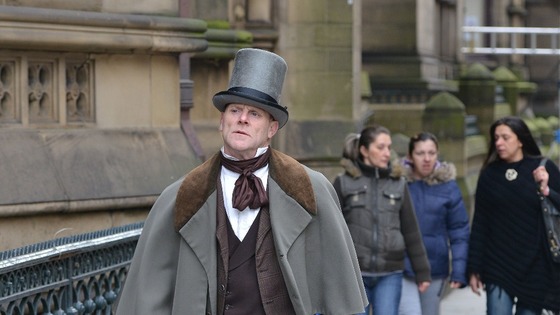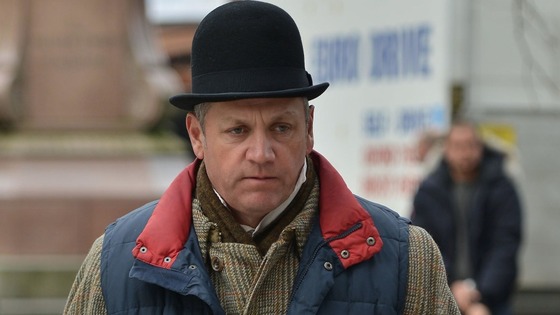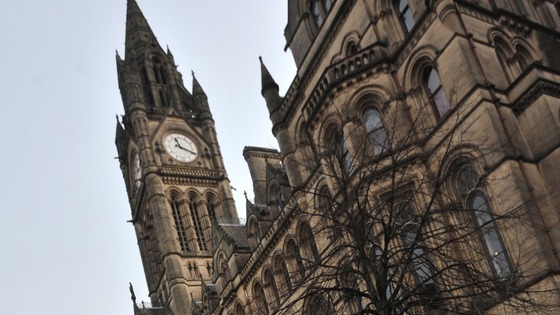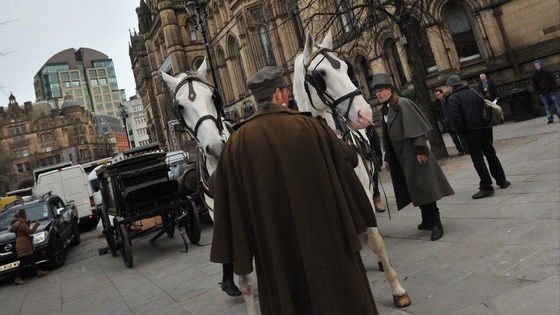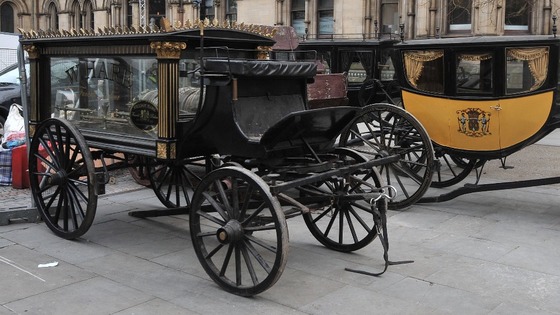 National
Coronation Street star Michael Le Vell will take a break from the show to get help for "personal issues", ITV has said.
The 49-year-old actor, who plays mechanic Kevin Webster on the soap, only recently returned to Weatherfield's famous cobbled street after being cleared of child sex offences.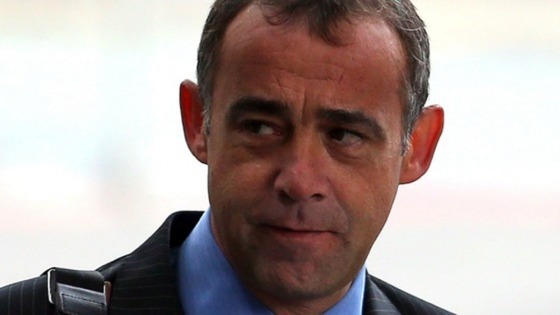 It follows recent newspaper reports that Le Vell took cocaine in the run-up to his four-week trial last year, where he was found not guilty of 12 offences.
An ITV spokeswoman said, "Coronation Street and Michael Le Vell have mutually agreed that he will take a break from the programme whilst he seeks professional help for personal issues."
Le Vell, who has starred in Corrie for more than 30 years, will appear on the show from late March for about six weeks in episodes recorded previously.
A Liverpool rock band is making waves across the Atlantic.
Xander and the Peace Pirates have even supported rock legends Bon Jovi.
What's ever more remarkable is that guitarist Keith doesn't have a right hand and plays the guitar with a prosthetic hook.
While he hopes his story inspires others for them it's all about the music.
Adam McClean reports.
National
Meryl Streep, who won an Oscar for her portrayal of Margaret Thatcher, will be part of the first major film to be shot in Parliament.
Commercial film-makers have always been denied entry, forcing producers to build replicas of the home of British politics.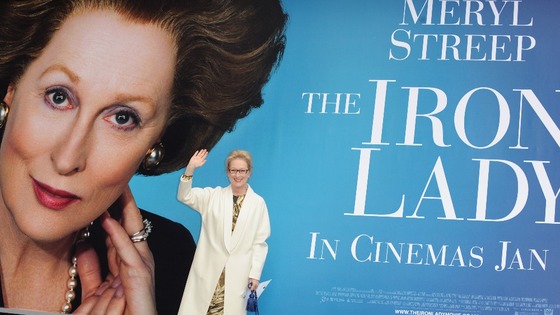 But MPs have allowed Suffragette, which follows the struggle for women to get the vote, to be shot in the historic chambers over the Easter recess in a bid to raise revenue.
Streep, who played Lady Thatcher in biopic The Iron Lady, will reportedly play another dominant figure in 20th Century politics, feminist trailblazer Emmeline Pankhurst.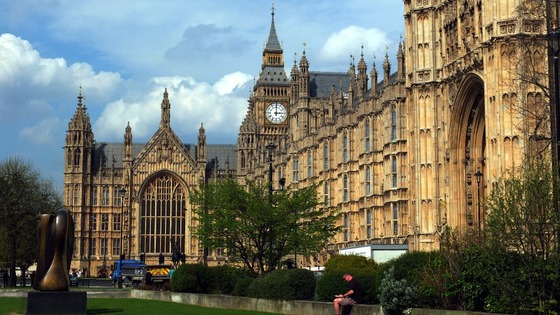 British stars Carey Mulligan, Helena Bonham Carter and Ben Whishaw also have leading roles.
Load more updates