Tributes are continuing to be paid to the former Coronation Street star Roy Barraclough who's died at the age of 81. He was best known for his role as Alec Gilroy, the landlord of the Rovers Return, and his partnership with on-screen wife Julie Goodyear from the mid-80s to the mid 90s. Coronation Street actress Bev Callard, who plays Liz McDonald starred alongside Roy Barraclough for several years.
Former Coronation Street actress Julie Goodyear has led tributes to her co-star and on-screen husband, Roy Barraclough, who has died aged 81.
He was best known for his role as Alec Gilroy in the long-running soap.
Barraclough made his first appearance in Coronation Street in 1972 and became a series regular from 1986 to 1992.
He briefly reappeared back in the soap in 1995 and returned for a longer 1996 and 1998.
"My dearest friend, Roy Barraclough, has passed away at 6am this morning.

"I have no words to describe how devastated I feel.

"We kept in close touch and spoke to each other at least two or three times every week.

"I will treasure all the happy times we had working and laughing together. We were just like a married couple - crazy, I know, but true.

"Rest in peace, Roy. I will always love you."
– Julie Goodyear, who played Bet Lynch
VIDEO: Roy Barraclough in Coronation Street:
Coronation Street's Beverley Callard paid this tribute:
The actor from Preston was also one half of the double-act 'Cissie and Ada', with comedian Les Dawson in the 1970s and 1980s.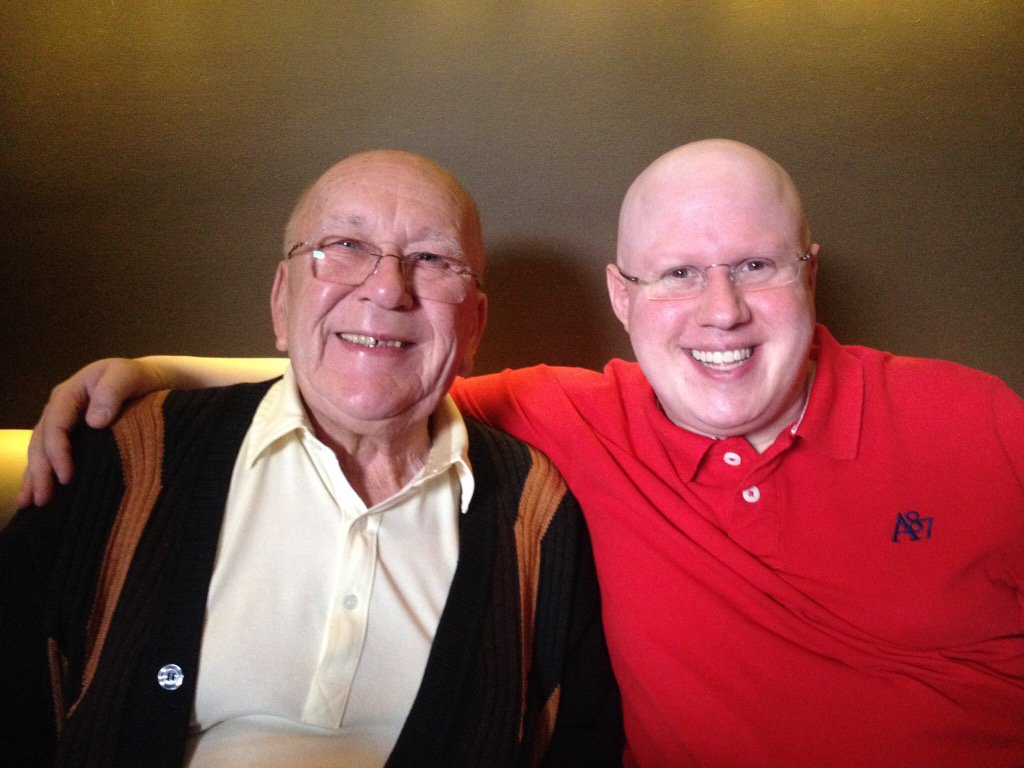 So thrilled to have known and worked with truly wonderful Roy Barraclough miss you so much Roy Are You Being Served ! Mr Grainger ! Genius.
"Roy was a delightful person as well as a wonderful actor and will be greatly missed by all of us connected with the programme.

"The fact that the character of Alec Gilroy was at the heart of the show for so many years and was held in such affection by so many fans is a tribute to Roy's genius, for drama as well as comedy."
– Coronation Street Executive producer Kieran Roberts
Advertisement
Film looking at the making of the Beatles Album Sgt Pepper - which was released 50 years ago today.
Read the full story ›
Now to a man who's happy to return to Manchester despite coming to a pretty sudden end the last time he was here.
Perhaps we need to explain. We're talking about actor Bill Ward who played Charlie Stubbs in Coronation Street for four years. That was until Tracey Barlow smashed him over the head with a statue.
Well, he's in Manchester again ahead of his play Not Dead Enough which opens at the Opera House tonight.
Our Entertainment Correspondent Caroline Whitmore caught up with Adam and his co-star Laura Whitmore - and no they're not sisters.
It is almost as famous as the soap itself, so what does the old Coronation Street look like now - and what's become of its cobbles?
Read the full story ›
One of the world's leading neurology professors has created a children's show telling the story of the famous author, Roald Dahl's fascination with medicine.
Tom Solomon grew up in Manchester and leads research into infectious disease. He was involved in the UK's response to the Ebola and Zika outbreaks.
As a junior doctor in Oxford, he was one of Roald Dahl's doctors and got to know him quite well. Last year he published a book about the author which give new insights into the remarkable man's thinking as his life came to an end.
Professor Solomon is planning to perform his show "Roald Dahl's Marvellous Medicine' at the Edinburgh Fringe Festival in August, but he's doing a preview show today at the University of Liverpool campus.
Advertisement
Graham Ibbeson, who created Lancashire's famous Eric Morecambe monument, will design and sculpt a statue of Victoria Wood in her home town.
Read the full story ›
The pop singer paid tribute to his fans for attending his "first ever show" as he performed as a solo artist at a secret gig in London.
Read the full story ›
Prince Harry has been reunited with a terminally ill boy in hospital - a meeting the family say they will treasure forever.
Read the full story ›
Load more updates