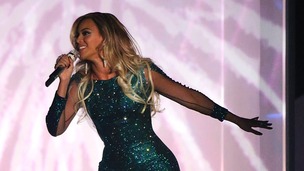 BTP say that more than one hundred fake tickets were sold for Beyonce concerts in Manchester.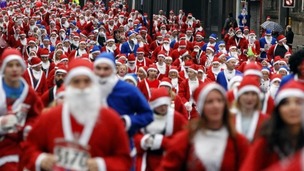 The 2013 Liverpool Santa Dash kicks off this weekend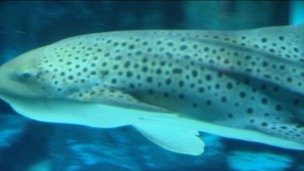 Neville, the zebra shark, has moved from Blackpool to Manchester Sea Life Centre.
Live updates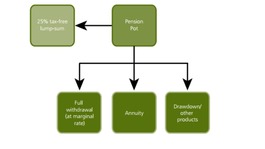 As George Osborne vows to give greater freedom to people choosing how to access their pension pots, Mark Evans explains what it all means.
Read the full story
Budget 2014: The Winners and Losers
National
The Chancellor spoke for almost an hour but failed to mention that people's living standards have fallen under the Conservatives, Labour leader Ed Miliband claimed after the Budget.
He told the Commons: "Living standards down, month after month, year after year.
"Since the election working people's living standards - £1,600 a year down. You are worse off under the Tories.
"Their 2010 manifesto promised 'an economy where people's standard of living rises steadily and sustainably'.
"But they have delivered exactly the opposite.
"And today you simply reminded people of the gap between your rhetoric and the reality of people's lives.
"Living standards falling for 44 out of 45 months under this Prime Minister, unmatched since records began. No amount of smoke and mirrors can hide it."And we already know the answer to the question millions of people will be asking in 2015 - are they better off now than they were five years ago?
"The answer is no. Worse off, much worse off, worse off under the Tories."
Advertisement
Budget 2014: The Winners and Losers
National
Unions have attacked the Chancellors "obsession with austerity" after he gave his latest Budget.
This Budget reeks of the stuck-up complacency of the well-heeled elite.

Osborne's claim that the economy will get back to pre-recession levels this year is sadly not the case. GDP per head is still 5.7% down on 2007 and real value of average earning is also down 13.8%. There is a very long way to go to get living standards for the vast majority of workers back to pre-recession levels.

The Budget is doing very little to get the 912,000 unemployed aged 16-24 into proper jobs. As some 246,000 have been out of work for over a year, there is a grave danger of seeing a lost generation.
– Paul Kenny, general secretary of the GMB
This Government's obsession with austerity is causing misery for millions of people while the over-hyped economic recovery benefits only a wealthy few.

Instead we need free universal childcare so parents can afford to return to work, a living wage and an end to pay cuts, and proper investment to create sustainable jobs and build the homes to tackle the scandal of our housing crisis.
– Mark Serwotka, Public and Commercial Services union general secretary
Budget 2014: The Winners and Losers
National
George Osborne announced several changes to pensions including options to allow some pensioners to avoid taking out an annuity.
Reform of taxation of defined contribution pensions to help 13 million people from 27th March.
New Pensioner Bond paying market leading rates to be available from January to all over 65s, with possible rates of 2.8% for one-year bond and 4% for three-year bond.
Tax on cash taken out of pension pot on retirement to be reduced from 55% to 20%.
All tax restrictions on pensioners' access to their pension pots to be removed, ending the requirement to buy an annuity.
£20 million fund to develop new free right to advice for those retiring on defined contribution pensions.
Abolition of 10p starting rate of tax on income from savings.
Read more: Osborne promises Budget for 'makers, doers and savers'
Budget 2014: The Winners and Losers
National
George Osborne says a new institute, named after mathematician Alan Turing, will make sure the UK 'leads the way again in the use of big data and algorithm research'.
Alan Turing Institute to be established to work with big data. No big money mentioned for it. #Budget2014
He announces the Alan Turing Institute, named after brilliant mathmetician who helped us win WW2, but was persecuted for his sexuality.
Budget 2014: The Winners and Losers
National
Interesting budget. Very political. Very targeted and directed; at business, at savers, at pensioners. No big crowd pleasing rabbit.
Advertisement
Budget 2014: The Winners and Losers
National
Osborne now reacting to complaints about annuities pensioners have to buy: no need to buy one anymore. This is massive.
New pensioner bond offering 2.8% for 1 year bond and 4% for 3 year bond. Again for Tory-voting pensioners
Multiple changes to people's pensions, basically giving them more flexibiity. 'No one will have to buy an annuity.'
Budget 2014: The Winners and Losers
National
Big changes on ISAs - a popular saving product to be simplified - can swap cash and stocks and limits raised. Savers being wooed.
Big changes to ISAs. Merges the cash and stock ISAs. Makes them more flexible and increases annual limit to 15k.
For "supporting savers" read "supporting those who are most likely to vote Conservative"
Budget 2014: The Winners and Losers
National
The Chancellor has predicted growth will be higher in 2014 than predicted. At the last Budget - the 2014 growth was forecast to be 1.8%.
Now he says GDP will grow by 2.7% The forecast is also higher in 2015 at 2.3%.
It is the same in 2016 at 2.6% And slightly lower in 2017 and 2018
Budget 2014: The Winners and Losers
National
The Annual Investment Allowance for businesses has been doubled to £500,000, George Osborne has announced.
Mark Evans, Tax Partner at independent chartered accountants Baker Tilly, says: "This is great news for businesses and means any spending up to that amount on capital plant or machinery can receive tax relief of 100%.
"Obviously George Osborne has been persuaded to change his mind as it was pre-announced that this allowance would fall from £250,000 to £25,000."
The Chancellor now says 99.8% of businesses will get the benefit of this measure.
Load more updates