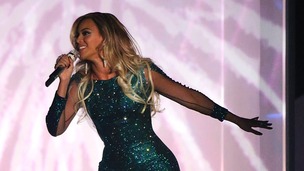 BTP say that more than one hundred fake tickets were sold for Beyonce concerts in Manchester.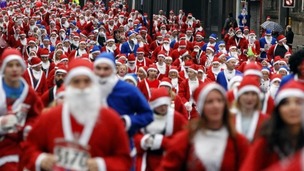 The 2013 Liverpool Santa Dash kicks off this weekend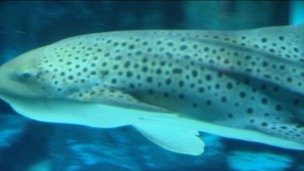 Neville, the zebra shark, has moved from Blackpool to Manchester Sea Life Centre.
Live updates
Benefit cheat caught riding an elephant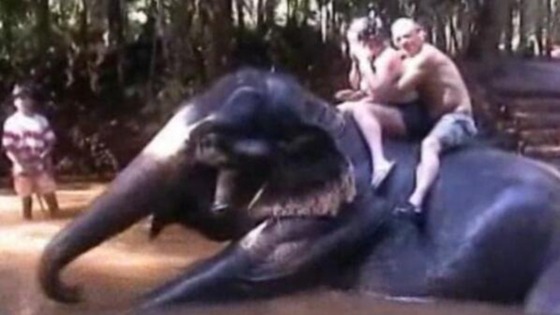 A man from Merseyside who said he was too sick to work has been caught riding an elephant on an expensive holiday to India. In total he claimed 85 thousand pounds of public money.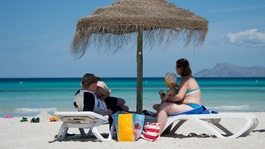 UK councils tell ITV News how many fines have been issued to parents for holidaying with their children during term time this school year.
Read the full story
Advertisement
Parents will risk fine to get cheaper family holiday
We asked people arriving and departing from Manchester Airport if they've ever taken their children out of school for a cheaper holiday.
Parents will risk fine to get cheaper family holiday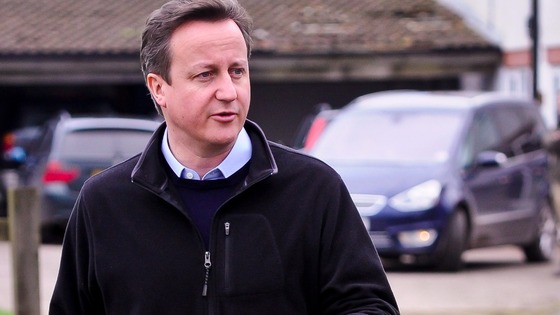 "Obviously, we very much understand the cost pressures that hard-working families can face. I think the right thing is for schools - and this is what the Government is doing - to have the freedom to set their own term dates in conjunction with parents at their schools.
Academies already have that freedom and all schools are being given the freedom to set their own term dates, so I think that is the right approach.
I think it is important to understand both the pressures that hard-working families face and also the importance of children being in school, and that's why I would very much put the focus on flexibility around term dates as the right way to go about this."
Parents will risk fine to get cheaper family holiday
"The hugely inflated prices families face when planning a holiday during the school holidays cannot be justified.

"Pressures on families have been mounting over recent years with strains on job security, household finances and relationships all taking their toll.

"That's why it's important that families are able to take a break from their daily anxieties and spend quality time together.

"Inflated prices during the school holidays make this impossible for many or can lead to families falling into debt as a result.
– Anne Longfield, chief executive of national charity 4Children
Parents will risk fine to get cheaper family holiday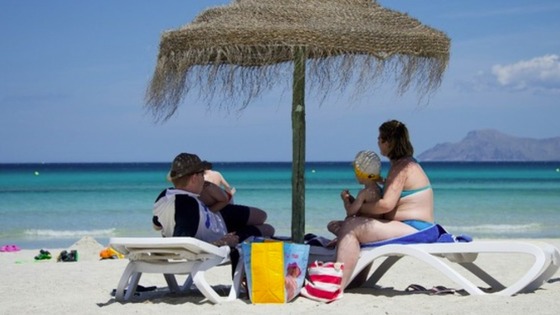 Michelle Reeves says - "Yes and would again as its cheaper to pay the school fine than pay extortionate prices in the holidays."
Andy Hassall: "Gets me when the kids have a week off, then when they should be back today it's a teacher training day! Where and who do I send the fine to?"
Jackie Carson: "Well I tried to book a holiday for august and its nearly 4,000 and in may or june its 16,00 so yes i will take them out during school holiday fine me all you want their my kids and i do what i want end off !!!!!"
Join in our Granada Reports Facebook debate on term time travel
Jean Cassidy: "I have taken mine out and take my grandchildren out now. Parents need a holiday and in school holidays the prices are ridiculous. Most people live hand to mouth week in week out, so to give their kids and themselves a break need to go when it is cheaper."
Advertisement
Parents will risk fine to get cheaper family holiday
Charlie Dearden says he did try to follow the school rules on holiday but they changed after he'd booked a family holiday earlier in the year. He was fined and says the fine was small compared with how much they saved by taking a break in term time.
National
George Osborne said the Government's latest clampdown on tax evasion`would make it very clear to people that if they do not pay their taxes then "we are coming after them".
The Chancellor said, "It is not fair for people to do that, it means that other people have to pay higher taxes and ultimately, as a society, we've all got to make a contribution."
North West Bishop slams government austerity plans
Following today's warning by 26 Bishops, including Manchester Bishop David Walker, about a national crisis of hunger, the Department for Environment Food and Rural Affairs has published a new research report that suggests that there is significant need for food aid in Britain today.
The Government's own commissioned research today finds that the huge growth in foodbank use is a result of real hardship and hunger, as families with children and others struggle to cope with falling incomes and rising living costs. Even more worrying is the suggestion that the growing number of foodbank users may be just the tip of the iceberg for food poverty today.
– Imran Hussain, Head of Policy for Child Poverty Action Group
More than three million pounds has been raised by people in the North West for this year's Poppy Appeal.
Organisers say the people in the North West give more to the appeal than any other region.
Load more updates