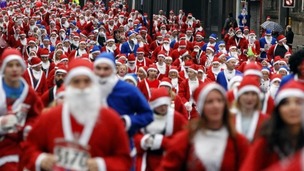 The 2013 Liverpool Santa Dash kicks off this weekend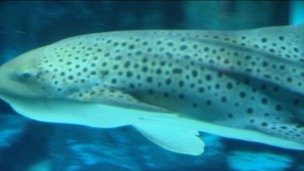 Neville, the zebra shark, has moved from Blackpool to Manchester Sea Life Centre.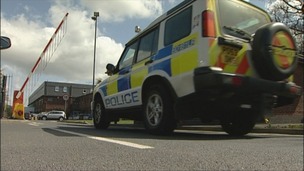 Lancashire's Police and Crime Commissioner and Chief Constable announce scale of financial challenge
Live updates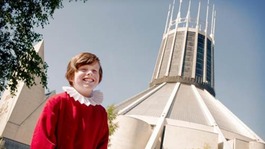 Jack Topping becomes Youngest Ever Singer appointed as Ambassador by 'Save the Children' and Youngest Solo Artist to sign to Decca Records
Read the full story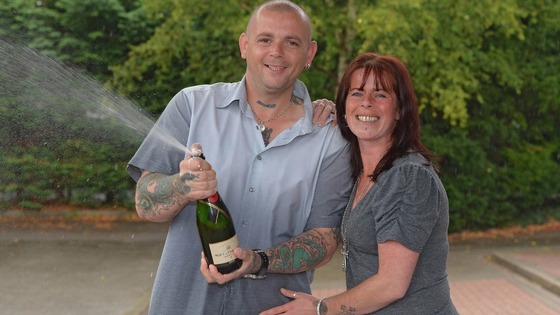 An Irlam couple are celebrating after winning the top prize of £80,000 on the National Lottery Lucky Streak Scratchcard - their third win that day.
Tony Beveridge, 37, bought the Scratchcard with the money he had won that morning.
He said: "I thought I was lucky enough winning twice in one day - £20 on one card and £3 on another - but I thought I'd try my luck with one final cheeky scratch to see if I was really onto a lucky streak.
"I couldn't believe my eyes when I noticed I'd won big. I asked the girl behind the counter to double-check and to check again. She scanned the Scratchcard to be certain and said I definitely had won - but I still asked her a further three times to be sure!"
Tony immediately rang his wife Donna, 32, to tell her the good news. The couple say that they're looking forward to treating their two young children and that their big win will be a huge financial help for the future.
Advertisement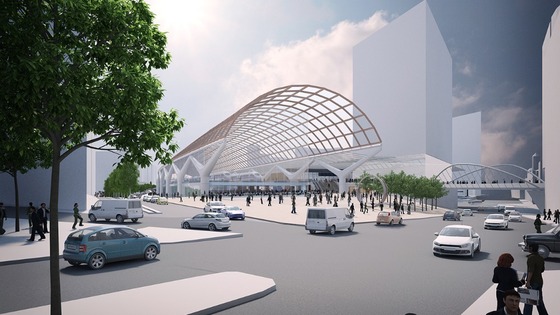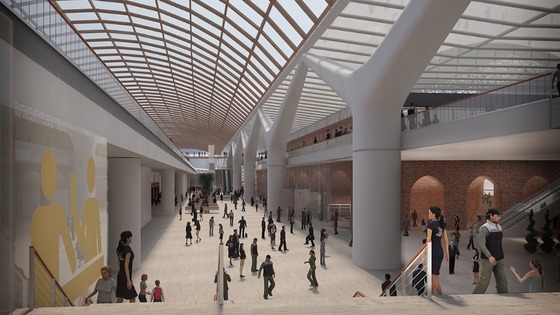 Planners want to create a new 'gateway quarter' modelled on Amsterdam and New York, centred around a new high-speed rail link terminal.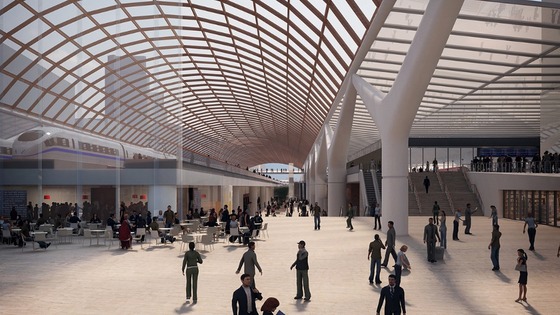 Recycling plant fire
The true damage the fire at a recycling plant in Stockport caused has been revealed after aerial shots of the site emerged. Crews are still dampening down in Bredbury following the blaze a week ago.
The majority of the flames are now out at the plant on Stockport road West but crews will remain for a few more days turning over hundreds of bales of waste to douse the rest.
Video courtesy of
Burnley 'most enterprising' town
Burnley has been named the most enterprising place in the UK.
It has beaten hundreds of locations for the prestigous award, recognising investment in regeneration, business and education.
Prince Charles added his congratulations to the town saying it was a sign of its pioneering spirit.
Our correspondent Matt O'Donoghue reports.
Burnley 'most enterprising' town
Advertisement
Recycling plant fire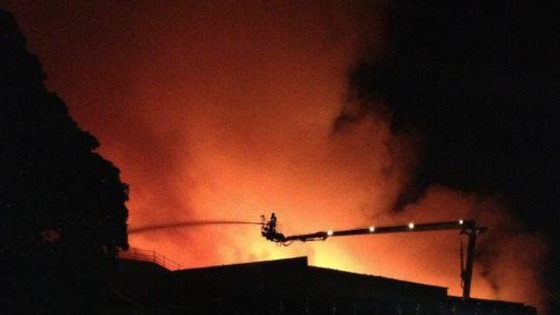 Firefighters are still tacking a blaze at a recycling plant in Bredbury, Stockport a week after it started.
All roads around Junction 25 Recycling in Stockport Road West are now open but four fire crews remain at the scene, changing over every five hours.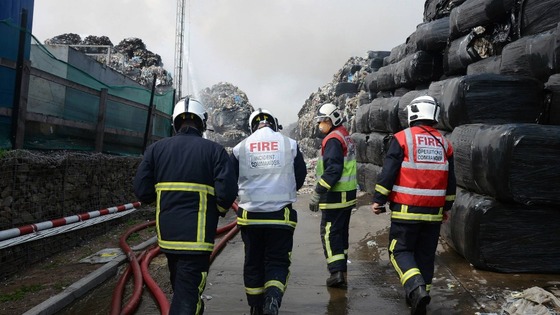 Scientists are also still monitoring the air quality in the area, and residents are being asked to keep doors and windows closed.
Incident Commander, Station Manager Chris Mycock said: "Crews are continuing to work with site staff who are digging out quantities of burning waste for us to extinguish.
"We currently have four fire engines at the incident and are now using local water supplies. This means the main roads near to the site can remain open.
"It's likely we could remain here for a number of days to come."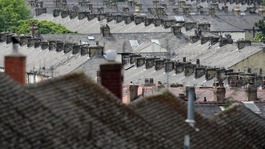 Burnley has been named the most enterprising area in the UK by the Government.
Read the full story
Burnley 'most enterprising' town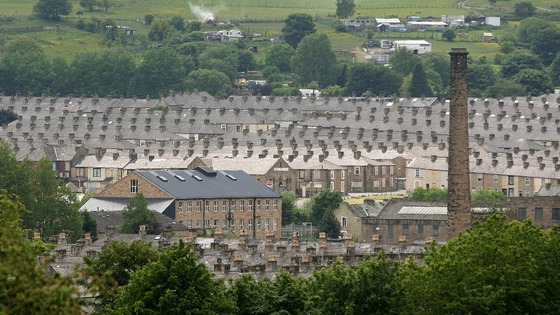 Burnley has been named as the most enterprising town in the country by the Government.
The Department for Business, Innovation and Skills award reflects the range of business and economic developments in the town.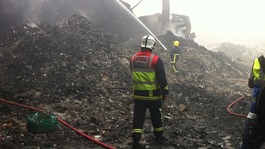 Fire crews from Greater Manchester are still tackling a fire at a recycling plant in Bredbury.
Read the full story
Load more updates