All seven party leaders went head-to-head for the first and only time this general election here at MediaCityUK in Salford.
They clashed over issues including the economy, the NHS and immigration in The ITV Leaders' Debate.
It was the only time David Cameron and Ed Miliband will appear together.
We caught up with the people who'd been asking the questions to find out what they made of it all.
George Osborne has predicted that tonight's leaders' debates will show a "real contrast" between the "competence" of David Cameron and the "chaos" of the rest of the leaders.
Asked how the Prime Minister will fare in the seven-way debate, the Chancellor said: "I think he will do well because he is able to demonstrate strong leadership, he's got a track record of success and David Cameron is the only person there with a plan for the future."
He added: "I think you're going to see a real contrast between the competence and leadership of David Cameron and the chaos of all the alternatives on that crowded platform."
Advertisement
As the national and international media focus on Salford tonight, for the clash of seven political leaders, what do the city's people think of it all?
Tony Morris spent the day out-and-about asking them just that.
Seven leaders, and seven election campaigns, are about to clash in Salford.
The ITV Leaders' Debate begins in just a few hours. The stage is set, and the media centre is filling with journalists from across the world.
Deputy Prime Minister Nick Clegg has been doing some last minute preparation for this evening's live leaders' debate.
The Liberal Democrat leader posted a picture on Twitter this afternoon with the caption "Just catching up on a few stats and figures before the #leadersdebate tonight":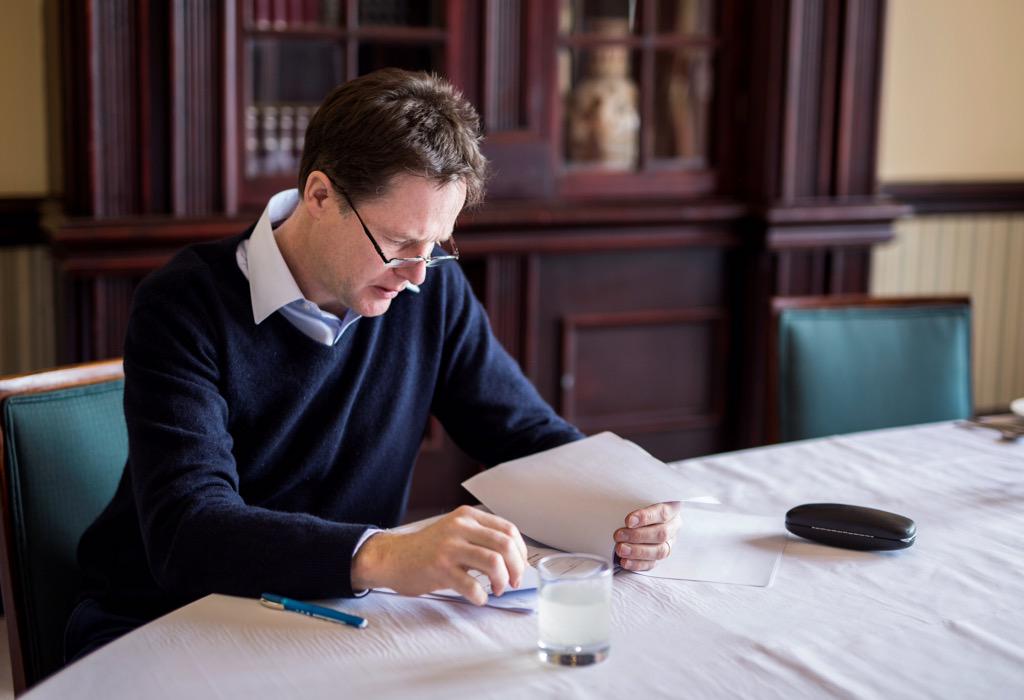 ITV's leaders' debate programme will be a test for all of the heads of the political parties but deciding who won or lost is not the point.
Read the full story ›
Advertisement
Green Party leader Natalie Bennett has said she is confident she will not suffer another "brain fade" in tonight's leaders' debate, in reference to her "excruciating" radio interview on the party's housing policy in February.
"I haven't got a bad cold this time and I've prepared and preparations have been well in hand."
She added: "I think tonight, if we see a situation where people try and make it personal, I think voters will make a judgment on that and I don't think they will judge it very well."
A podium awaits each of the politicians taking part in tonight's debate at MediaCityUK in Salford.
Our political reporter Daniel Hewitt follows the leaders as they head for the studio, stopping to campaign along the way.
Party leaders have travelled to Manchester today to take part in the leaders' debate.
Nicola Sturgeon faced First Minister's Questions before heading south, while Leanne Wood left Cardiff earlier.
Natalie Bennett toured MediaCity before getting ready for the leaders' debate this evening.
Deputy Prime Minister Nick Clegg has said he is "looking forward" to this evening's leaders' debate and it is "going to be interesting".
"I always look forward for any opportunity to tell my side of the story and that of the Liberal Democrats", he added.
When asked if he had been doing role-play in preparation, he said: "Not much...I think it's quite difficult to rehearse or over-rehearse these things."
Load more updates