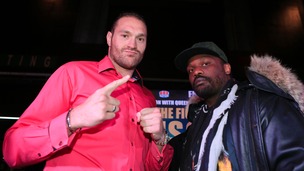 Chisora v Fury fight is being rescheduled and a new date will be announced shortly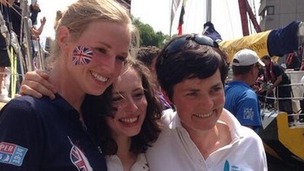 A woman from Lancaster has been on the trip of a lifetime after beating cancer.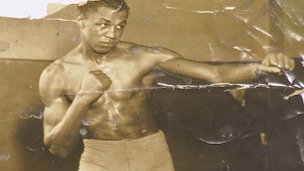 Len Johnson is possibly the greatest boxer you have never heard of. Racism prevented him from taking a shot at the title. Here is his story:
Live updates
Osman says he's living his dream still playing for Everton for over 10 years. He joined when he was 10 years old went full-time at 16 years old and said it was always his aim to play in the first team. His testimonial will help raise money for two children's charities - Make a Wish and Claire House.
When a thousand children in Liverpool were asked what they most wanted from the council they voted firmly for a skate park. Today it was opened by the city's mayor.
Advertisement
Everton complete signing of Lukaku for £28m
Following his £28m signing for Everton, Romelu Lukaku says it is now time to show the fans what the team can do under the leadership of Roberto Martinez.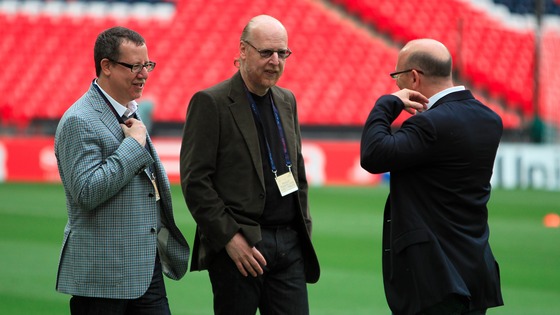 Manchester United's owners have announced plans to sell another five per cent - or eight million shares - in the club - which would see them earn around $150million (£89million).
And the Glazer family have warned potential investors that the club may fail to attract or retain top players and coaches if it fails to qualify for the Champions League again this coming season.
All the proceeds from the share sale will go to the Glazers' investment vehicle Red Football LLC and not to Manchester United - something that will fuel anger from fans' groups who have often claimed the Glazers are taking money out of the club.
It its prospectus, United has warned of the implications of missing out on the Champions League again and revealed that income from its new 10-year kit deal with Adidas will drop 30 per cent from £75million to £52.5million per year if it fails to qualify in two consecutive seasons.
United sacked David Moyes as manager after failing to make it into the elite European club competition last season, and the cost of his successor Louis van Gaal failing to do so again has been made clear to investors.
The prospectus says: "Because of the prestige associated with participating in the European competitions, particularly the Champions League, failure to qualify for any European competition, particularly for consecutive seasons, would negatively affect our ability to attract and retain talented players and coaching staff, as well as supporters, sponsors and other commercial partners.
"Failure to participate in the Champions League for two or more consecutive seasons would also reduce annual payments under the recently announced agreement with adidas by 30 per cent of the applicable payment for the year in which the second or other consecutive season of non-participation falls."
United's combined broadcasting and matchday revenue from Europe was £38.9million, £42.3million and £59.7million for 2013, 2012 and 2011, respectively.
Manchester United's shares, which rose sharply after the announcement of the adidas deal earlier in July, closed at $19.31 in New York on Wednesday.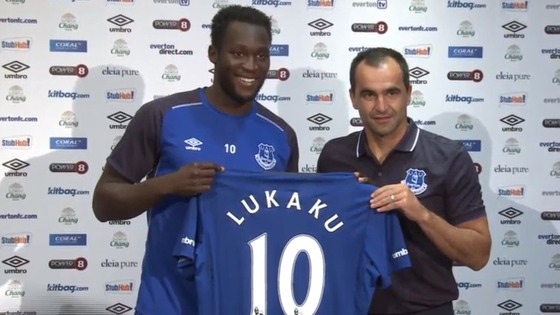 Everton have completed the signing of Romelu Lukaku for a club record fee of £28million.
The Chelsea striker spent last season on loan at Everton, scoring 16 goals.
The club made the announcement at a press conference this evening.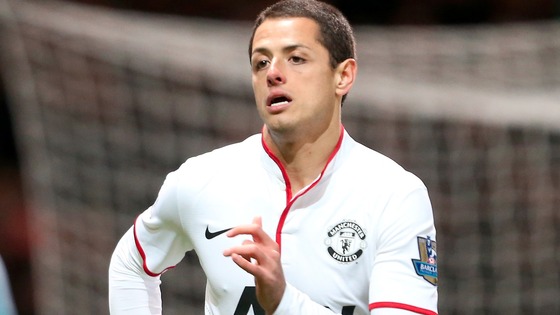 Javier Hernandez is unsure whether he will remain at Manchester United next year, but Atletico Madrid are willing to offer the Mexican an escape route from Old Trafford should he decide to leave.
Hernandez flew out to the United States to join the club's pre-season tour, but he has so far only made two brief substitute appearances.
Even though new manager Louis van Gaal likes to play with two strikers, Hernandez still faces stiff competition from Robin van Persie, Wayne Rooney, Danny Welbeck and Wilfried Zaha for a first-team place.
In a rushed interview following United's penalty shoot-out win over Inter Milan on Tuesday night, Hernandez was asked if he saw his future at Old Trafford.
"The future, only god knows," he said.
When pressed on his limited match time under Van Gaal, the striker responded: "There is competition here and I will continue to work hard as I always do."
Hernandez was an instant hit at United following his surprise move from home-town club Guadalajara in 2011.
But the signing of Van Persie and the emergence of Welbeck has caused the Mexican to start just 15 Premier League games in the last two seasons.
Van Gaal was asked after the friendly win in Washington whether he would consider selling Hernandez.
He replied: "That I cannot answer because he is a player of Manchester United at this moment."
The latter part of the answer seemed to suggest Hernandez could be on his way out of United.
There are plenty of interested parties, chief among them Atletico.
The Spanish champions have already brought in forwards Mario Mandzukic and Antoine Griezmann this summer to compensate for the departures of Diego Costa, David Villa and Adrian Lopez, but Diego Simeone revealed he is still looking for an extra forward.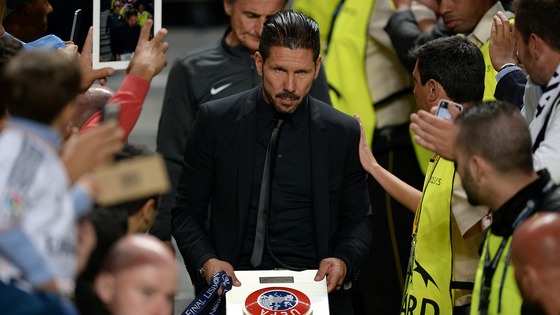 The Atletico coach thinks Hernandez would be an asset for his side.
"He's a vertical player. He's great in one-on-one situations and he's someone who could be useful to any team," the Atletico coach told a press conference in Mexico, ahead of his team's pre-season friendly with Club America.
"We are speaking to the sporting directors about the type of player we want and then it's up to them to bring the player in. With Javier Hernandez and lots of other great players, anything is possible. We can't close any door until the transfer window shuts."
Inter are also reported to be interested in Hernandez's signature.
Their defender Nemanja Vidic, who played alongside Hernandez at Old Trafford for three years, appears open to the idea of 'Chicharito' coming to Inter.
"He is a great player," Vidic said after Tuesday's game, which went to penalties after a goalless stalemate over 90 minutes.
"He is a Manchester United player but he can play in any team. He is a great professional. That is all I can say."
Advertisement
National
The Premier League has confirmed the vanishing spray that was dubbed the 'shaving foam' spray during this summer's World Cup will be used from the start of the football season.
As at the 2014 World Cup, vanishing spray will be used by referees to mark distances for free-kicks and their walls #SprayforBPL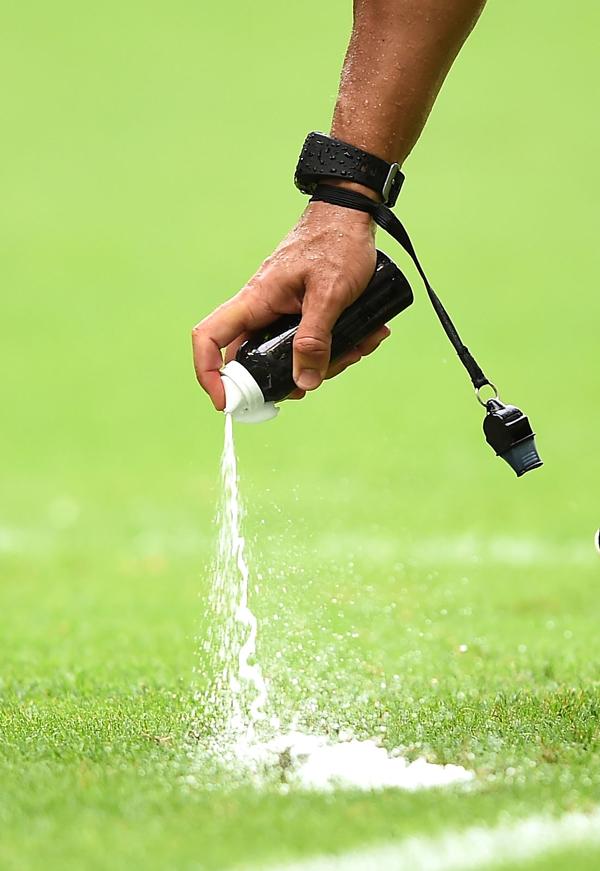 Everton complete signing of Lukaku for £28m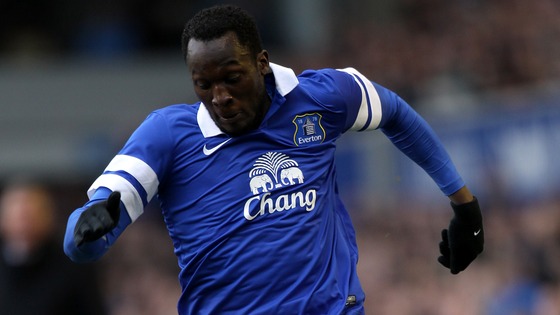 Martinez admits centre-forward is an area he has prioritised since the end of the season.
"We clearly need to strengthen in the numnber nine position, the striker, and probably another attacking player," he said.
"There is not an anxiety at finding out who the strikers will be.
"It is a matter of seeing how quickly Arouna Kone (who missed much of last season with a knee injury) is adapting and when he will be available.
"I am not too concerned about the timing (of signings), all I want to do is make sure we get the right footballers.
"We need up to three attacking players and that is bearing in mind the different ways we are going to play and attack.
"We know exactly our priorities and the names. We will work hard to get them but they need to be a perfect fit."
At a reported £25 million Lukaku would not leave much left for further squad strengthening but Martinez is not desperate just to add numbers to a relatively small playing staff.
"Every player that comes in needs to add to what we already have," he added.
"We are not going to bring in players for the sake of it, it will be the ones we need.
"The dressing room is something special and my only worry is bringing in a player who could disrupt that."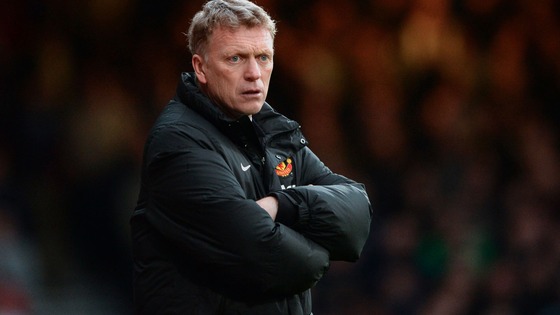 Former Manchester United manager David Moyes is in the clear after he was investigated over an alleged bar-room bust-up.
The Scot was spoken to by police after claims made by builder Josh Gillibrand, 23, that he had been attacked at a wine bar in Clitheroe, Lancashire.
Officers were called to the Emporium bar in the town following a report of the altercation on the evening of May 21.
It is understood Moyes, 51, had been socialising with his friend, Blackburn Rovers managing director Derek Shaw, a local businessman in the Ribble Valley.
Witnesses reported Moyes, who had been sacked by Manchester United the previous month, was abused by a group of drunken young men shortly before he entered the bar.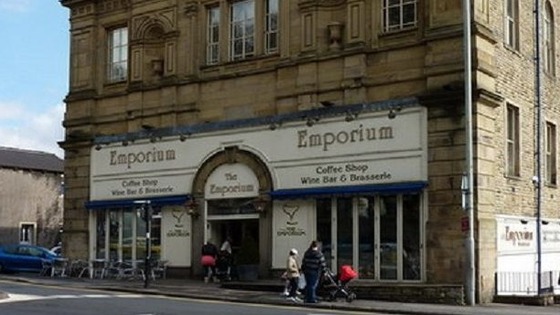 Mr Gillibrand, from nearby Dutton, denied that he or his friend were involved in the abuse but told The Sun he "felt like I was going to die", as trouble allegedly flared.
Police said at the time there were, "a number of differing accounts" of what happened.
Lancashire Police has confirmed no further action will be taken against any party.
A spokesman said: "After careful consideration of all the circumstances in this case it has been decided that no further action will be taken against anyone.
"A thorough investigation has been carried out and everyone identified as having been involved in this incident or having witnessed it have provided accounts to the police.
"All these accounts were given voluntarily, it has not been necessary to arrest any person. These accounts have been considered and it has been decided that this is the most appropriate course of action."
Moyes was dismissed by Manchester United last April following a mediocre season after he replaced the retiring Sir Alex Ferguson.
Everton complete signing of Lukaku for £28m
Everton appear to be closing in on a club-record transfer for striker Romelu Lukaku.
Reports in the Belgium international's homeland suggest a five-year contract has been agreed.
The 21-year-old spent last season on loan at Goodison Park from Chelsea and was the Toffees' leading scorer with 16 goals in 33 appearances, helping the club finish fifth.
Manager Roberto Martinez made Lukaku one of his primary summer targets but the player's involvement in the World Cup and extensive negotiations with Chelsea have taken time.
The striker tweeted a picture of himself on a plane with the message "Time to write a new chapter.....", although whether the inclusion of a partially-obscured exit sign behind the player's head was intentional or accidental is open to debate.
Lukaku's Belgian team-mate Marouane Fellaini, who coincidentally is currently Everton's club-record signing after a £15 million fee was paid to Standard Liege back in 2008, added further support to reports.
The Manchester United midfielder's post on Instagram said "CONGRATULATIONS to my man @romelu--lukaku17 on signing for @officialeverton !! Big future ahead" and also featured Lukaku's plane picture alongside an Everton badge and a shot of the pair in battle against each other in the Premier League last season.
Load more updates