Manchester City bring a taste of the Rio Carnival to city centre commuters as they launch their 'Touch of Brazil Stadium' Tour.
Read the full story ›
This is the moment a Man United fan was attacked and abused after being caught in the wrong end during the Reds' clash against Blackburn.
Read the full story ›
Advertisement
Scott Quigg has teamed up with new trainer Freddie Roach and will train at the famous Wild Card gym in Los Angeles.
The former WBA Super-Bantamweight World champion and current WBA Featherweight International title holder made the decision after consultation with old trainer Joe Gallagher and both parties have agreed to part company on amicable terms.
The 28-year-old said: "After six years of working together I announce my departure from Joe Gallagher.
"We have been a great team and achieved a lot and had some great wins together.
"I have moved up to featherweight with the goal of becoming a two-weight World champion and believe I need a fresh challenge to help me grow. Over the last few weeks I've been in America training and I'm delighted to announce I will be basing myself in Los Angeles at the Wild Card gym working under the guidance of Freddie Roach.
"This is an opportunity that I couldn't pass up and I believe this move and change will take me to another level. I'd like to thank Joe for everything he has done for me; he is a tremendous coach and friend, which we will remain. Our first fight together was for the British title and I went on to become world champion under his guidance and for that I will be forever grateful. I wish Joe and all the lads every success in the future."
Steve Diamond faces a disciplinary hearing after allegedly verbally abusing match officials following Sale's Anglo-Welsh Cup win over Harlequins.
The Sale Sharks rugby director will attend the Rugby Football Union (RFU) disciplinary hearing on Wednesday evening, in a matter relating to Sale's 13-10 win at Harlequins on February 3.
The former Russia coach is alleged to have verbally abused match officials.
"Steve Diamond of Sale Sharks will appear before an RFU Disciplinary panel charged with conduct prejudicial to the interests of the union and/or the game," read an RFU statement.
"Following the conclusion of the Anglo-Welsh Cup match between Harlequins and Sale on Friday, February 3, the Sale director of rugby is alleged to have verbally abused the match officials.
"Diamond will appear before an RFU Discipline panel chaired by Sam Hillas on Wednesday, February 22 at 6:30pm."
Marcus Rashford is hoping to avenge Manchester United's Stamford Bridge humiliation when they face Chelsea in the FA Cup quarter-finals.
Read the full story ›
Advertisement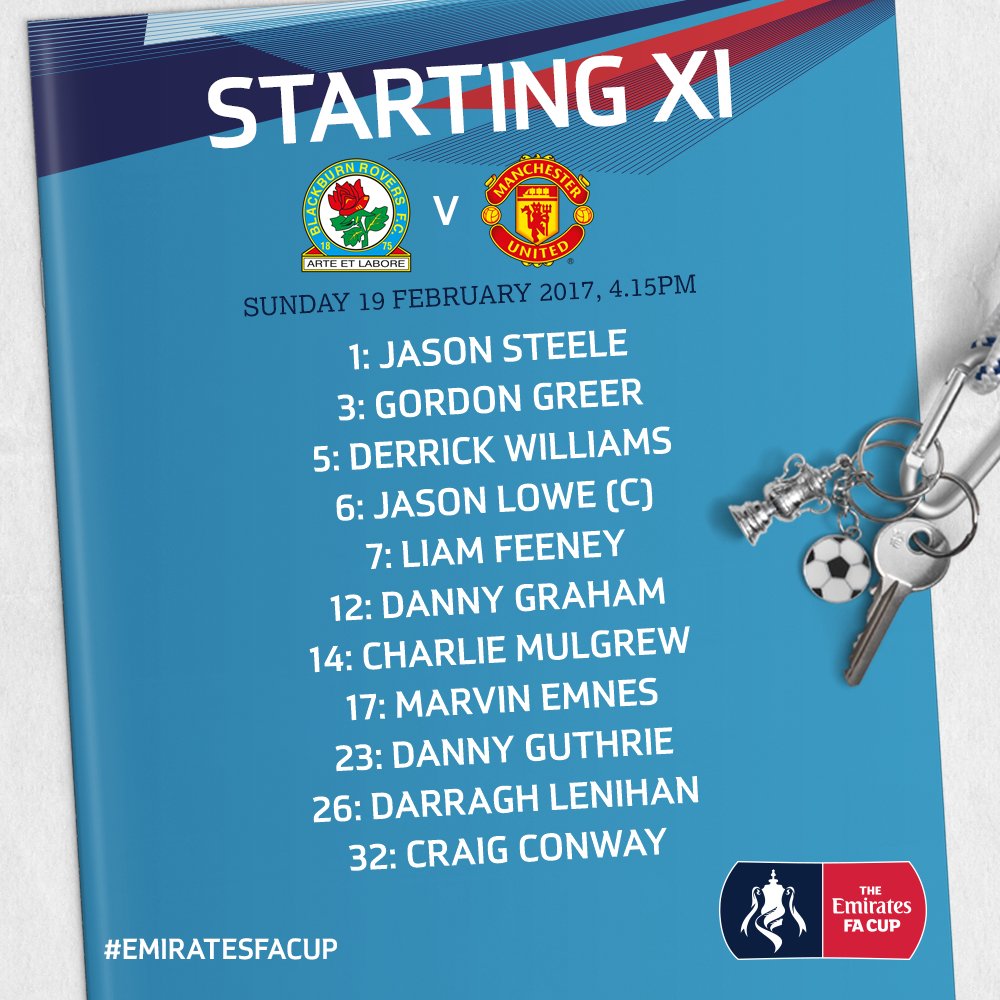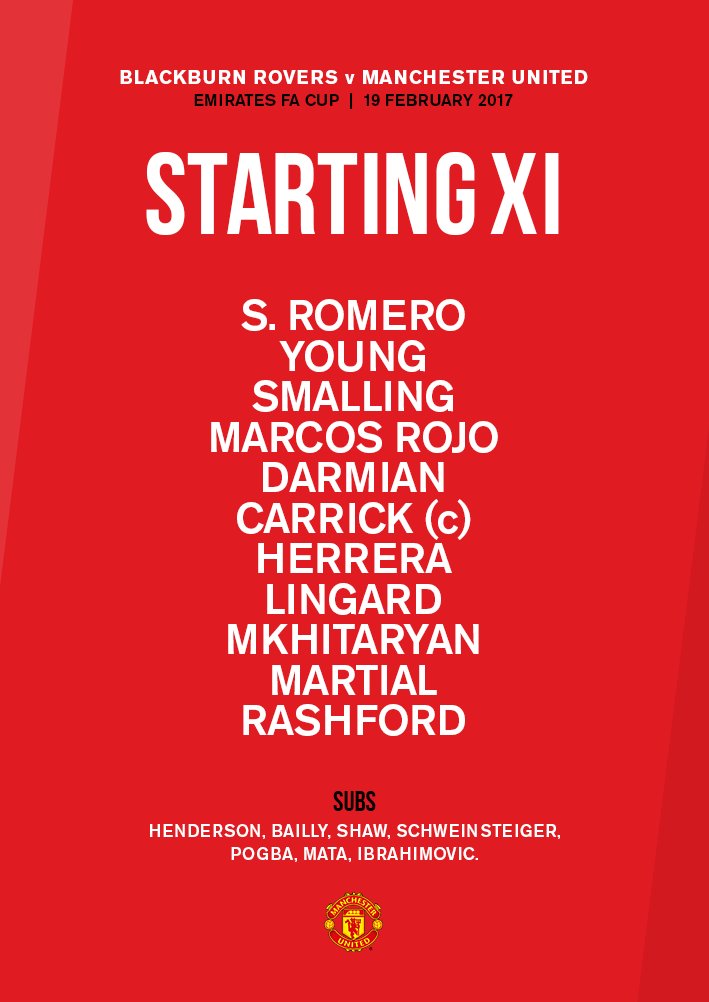 A five year old who beat cancer has realised one of his dreams when he led out the Leigh Centurions at their first home game of the new Superleague season.
Riley Agent carried the match ball out onto the pitch ahead of the Centurion's clash against Leeds Rhinos last night.
He was diagnosed with an aggressive form of childhood cancer called neuroblastoma stage 4s aged just ten days old, in November 2011.
After undergoing treatment he was given the news just before his fifth birthday that doctors thought the tumour was unlikely to return.
It was fantastic, he absolutely loved it,

We had a little tour before, he loved seeing the changing rooms and watching the players training as well.

It was really busy in the tunnel before hand, Riley was really excited. We met Derek Beaumont the Leigh Centurions Owner and he was so nice.

Every time he walked past us he'd give Riley a high five and have a little chat. He told him to focus all his lucky energy on the ball and think about the team winning.

It was a once in a lifetime experience to get to do something like that, and he'll never forget it. He's not stopped talking about it since!
– Pam, Riley's mum
The little boy was chosen for the honour after Leigh Centurions' owner Derek Beaumont heard how Riley beat cancer from his mum Pam's employers, at Leigh firm Astley Hire, who sponsored the ball for the game.
Riley, a pupil at Glazebury C of E primary school in Warrington, was diagnosed with an aggressive form of childhood cancer called neuroblastoma stage 4s aged just ten days old, in November 2011.
After months of gruelling treatment, the tumour began to calcify, and just before his fifth birthday last year he was finally given the fantastic news that doctors are confident his cancer will not return.
The schoolboy who lives in Leigh was last to walk on to the pitch, at Leigh Sports Village before the 8pm kick-off, proudly carrying the ball as he accompanied referee Jack Smith.
Manchester is leading the way in new alternative sports by hosting its own Quidditch championship.
The sporting spin-off from the world of Harry Potter is already played by hundreds of people around the country.
Rather than using broomsticks, the real life version of Quidditch is a mixture of lacross, rugby and dodgeball.
Teams from around the country - mostly from university campuses - will spend Saturday fighting it out on Platt Fields Park in Fallowfield - in a contest hosted by Manchester University's team.
Seven teams will be competing in the cup; Chester Centurions (two time champions), Liverpuddly Cannons, Manchester Manticores, Preston Poltergeists, Queen's University Belfast and the Sheffield Squids.
The rules of Quidditch:
Players can be one of four positions:
Keepers - Guard the hoops from opposing chasers and become a 4th chaser on offence.
Chasers - Throw the quaffle through the opposite team's hoops to score goals worth 10 points.
Beaters -Throw bludgers at the opposing team to "knock them out" and make them return to hoops.
Seekers - Catch the snitch (worth 30 points) to end the game.
The best of super league will be taking on their Australian counterparts this weekend. On Sat 18th February Grand Final runners up, Warrington Wolves take on the Brisbane Broncos in the World Series. The following day champions Wigan Warriors will face Cronulla-Sutherland Sharks. Both North West sides know its a chance to show the Australians what they can do. Lets hear the views of both sides. Starting with Andre Savelio from Warrington and Liam Farrell from Wigan.
Load more updates