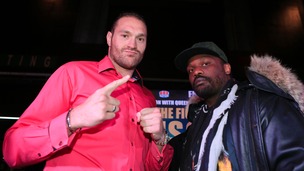 Chisora v Fury fight is being rescheduled and a new date will be announced shortly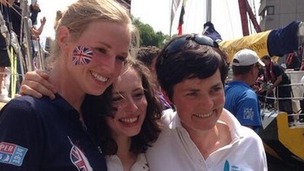 A woman from Lancaster has been on the trip of a lifetime after beating cancer.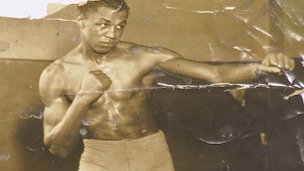 Len Johnson is possibly the greatest boxer you have never heard of. Racism prevented him from taking a shot at the title. Here is his story:
Live updates
Gerrard to retire from international football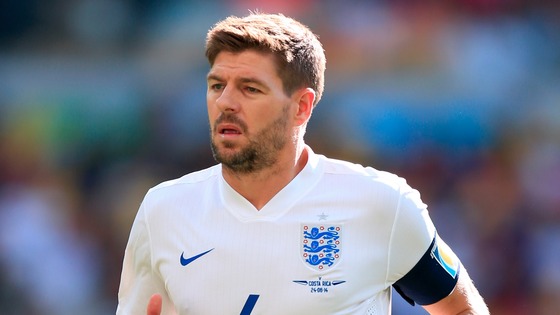 Liverpool and England captain Steven Gerrard has announced his retirement from international football after 14 years.
The player has been to three World Cup tournaments - 2006, 2010 and this summer, and three European Championships.
Speaking to the Liverpool FC website, Gerrard said: "I have enjoyed every minute of representing my country and it is a sad day for me knowing that I won't pull on the England shirt again.
"However, I do look forward to continuing my strong relationship with The FA and helping out in any way I can going forward.
"I'd like to firstly thank my family and friends for all their support throughout my England journey. I'd also like to thank everyone who has been part of my international career, from the England managers I've played under to the staff at the FA and, of course, all the players I've been fortunate to play alongside.
"In particular, the supporters have been amazing, not least in Brazil when they got behind the team despite the disappointing results.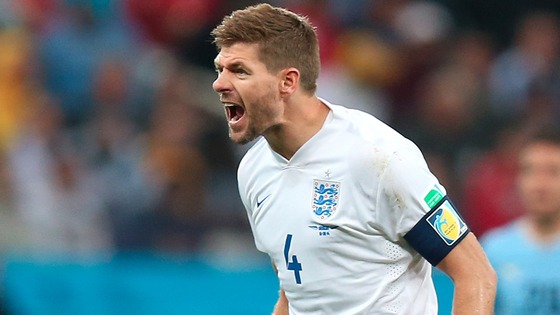 "I'd especially like to thank Roy [Hodgson], firstly for giving me the captaincy permanently when he took the job, making me the proudest man in the country and allowing me to fulfil my childhood dream," Gerrard continued.
"He has been very understanding over the past few weeks and is a man I will always hold in the highest regard.
"This has been a very difficult decision, one of the toughest I've had to make in my career. I have agonised over this since coming back from Brazil and have spoken to family, friends and people close to me in the game before coming to this point.
"Most importantly, Brendan [Rodgers] has been fantastic and obviously I have to look after my body as much as possible to ensure I can give everything when I take to the field.
"To ensure I can keep playing to a high level and giving everything to Liverpool Football Club, I believe this is the right decision and having Champions League football back at Anfield is another big factor in my decision."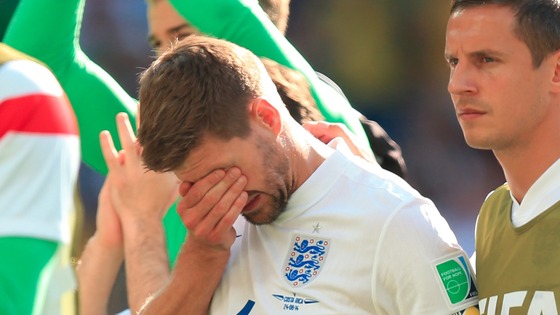 "While I'm disappointed in the decision, I can entirely understand Steven's situation and can have no complaints given the incredible service he has given to his country.

"I must respect his wishes due to the discussions we have had and the amount of thought and consideration he himself has given it.

"He is an incredible man and a fantastic footballer who we have all been blessed to see in an England shirt so often. It is never by coincidence that people reach such a staggering figure as 114 caps, it is a mark of his wonderful talent allied to a huge drive and determination to live up to the highest standard.

"He is not only a player to bring crowds to their feet with moments of brilliance; he was a tremendous captain and an exceptional role model for everyone who was fortunate to come into contact with him.

"We shall miss his leadership qualities as we look ahead to the qualification campaign with a youthful group of players. I wish him all the best in the future, although I know I can count on his continued support and influence as a helpful presence moving forward."
– Roy Hodgson, England Manager.
Sir Alex Ferguson's updated autobiography, featuring new material, will be released in paperback on 23 October. More: http://t.co/AftQ5WLd7o
An updated release of Sir Alex Ferguson's autobiography is expected to reveal his views on David Moyes' short reign at Old Trafford.
According to United, the book has been updated to offer reflections on events at the clib since his retirement as well as his teachings at the Harvard Business School, a night at the Oscars and a boat tour around the Hebrides, where he passed unrecognised.
Advertisement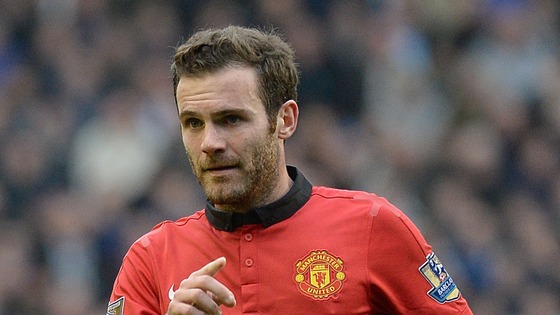 Juan Mata thinks Manchester United will be challenging for silverware this year under Louis van Gaal.
When Mata signed for United last January, the club were in the midst of a dreadful run of form that cost manager David Moyes his job.
Despite the £37.5million arrival of the Spaniard, United could only finish seventh and Moyes was replaced by Van Gaal.
United fans will get a first glimpse of their new boss in the dugout on Wednesday night when the Red Devils take on the Los Angeles Galaxy at the Rose Bowl in Pasadena.
Van Gaal has only been in his position for six days, but his arrival has injected optimism into a squad previously short on confidence and Mata is looking forward to a successful season ahead.
United finished 22 points behind winners Manchester City last term, but Mata sees no reason why his team cannot challenge for the Barclays Premier League and other trophies under the vastly experienced Van Gaal.
"It's the start of a new era for the club, with a new manager and players coming in.

"I'm really happy with the manager's style of football and hopefully at the end of the season we can celebrate something, which would be amazing for him and for us. "We're focused on improving and trying to learn from the manager, to play at our best level during the season.

"The main idea is to play as a team and compete for titles."
– Juan Mata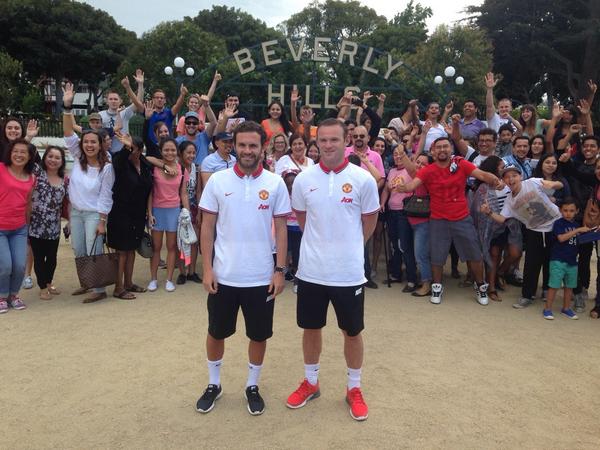 Mata and his team-mates have been keen to impress Van Gaal during intense double-training sessions under the LA sun.
And if they needed another reminder that they are playing for their futures, then it was duly delivered by Ed Woodward on Sunday when he told United fans to expect more incomings and outgoings over the next few weeks.
While Mata understands the need for tough training, the Spaniard thinks it is important the players do not overdo it.
"The most important thing is to get ready, step by step, and not too hard because injuries can happen," the former Chelsea player told MUTV.
"It's important for us to prepare physically and mentally for the long season."
Like Mata, Chris Smalling will take part in the entire pre-season tour as England were knocked out of the World Cup at the group stages.
The centre-back is under pressure to establish himself as a first-team regular following the departures of Rio Ferdinand and Nemanja Vidic.
Smalling hopes the hard graft he and his team-mates are putting in during their stay in the US will be worthwhile.
When asked what the toughest part of pre-season is, the former Fulham defender said: "The running. You usually do two or three sessions a day, two outside and one in the gym.
"It's quite hard on your lungs and your legs, but you know that come August you'll be ready to last the distance for the season."
Van Gaal will speak for the first time on the tour on Tuesday at a press conference in the 92,542-capacity Rose Bowl stadium which will host the match.
Striker Javier Hernandez will join up with the squad on the eve of the match but is unlikely to play.
After the game against the Galaxy, United will head to Denver, where they play Roma in the International Champions Cup.
Further matches against Inter Milan in Washington and versus Real Madrid in Michigan follow, as well as a potential final against City, Liverpool, Olympiacos or AC Milan in Miami should United top their group.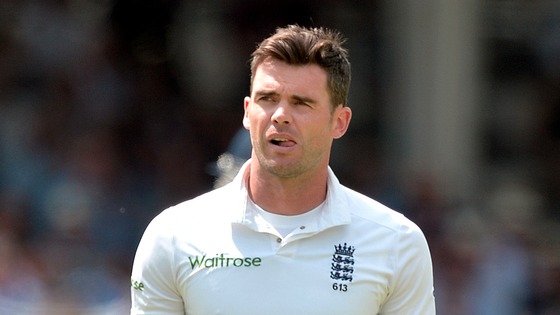 Lancashire's James Anderson is set to learn on Tuesday the date for the full hearing into the allegation that he "abused and pushed" India all-rounder Ravindra Jadeja during the Trent Bridge Test.
It emerged last week, on the eve of the second match of the Investec series at Lord's, that India had instigated a Level 3 charge against England's pace bowler under the International Cricket Council's code of conduct.
The England and Wales Cricket Board described its understanding of the circumstances surrounding the allegation - an altercation in the pavilion stairwell as the players made their way off for lunch on day two in Nottingham - as "minor".
A day later, England team manager Phil Neale sent a Level 2 counter-allegation against Jadeja to ICC offices in Dubai.
Both players therefore face a tele-conference preliminary hearing with the ICC's appointed judicial commission Gordon Lewis on Tuesday - the first practicable date - immediately following the completion of the second Test.
The primary task for Lewis, Australia's representative on the ICC's code of conduct commission, will be to "address preliminary issues" in the case before setting a date for a full hearing.
It is highly unlikely there will be any other decisive outcome at the preliminary hearing, although an amendment to the level of charge is possible for either player.
For Anderson, for example, a reduction from Level 3 to 2 would drastically reduce the probability of any resulting suspension during the remainder of this summer's five-match series.
Guilt proven at Level 3 carries the provision of a ban of up to four Tests, while at Level 2 a fine is by far the likelier outcome.
There is little prospect of a full hearing being able to take place before the third Test, which begins in Southampton next weekend.
But after the conclusion of that match, by July 31 at the latest, there is a window for the disciplinary process to be completed before the fourth Test on Anderson's home ground at Emirates Old Trafford - scheduled to start a week later on August 7.
Johnson-Thompson out of Commonwealth Games
"The Commonwealths was a key target for me this year and I was feeling so good in my preparation up until this week so this is a real blow.

"My season so far with a World Indoor medal in the long jump, winning at Gotzis and becoming World number one in heptathlon had really given me the confidence going in to the Games that I could post a big score and hopefully come away with that gold medal - but sadly it's just not meant to be.

"All the advice is telling me that I risk long term damage if I compete in a heptathlon in just over a week's time and I have to take that advice for the sake of my career.

"I really hope to be able to compete in the long jump at the European Championships next month but it doesn't take away how gutted I am that I won't be at the Commonwealths - particularly after all the amazing support I have already received and I know the crowds would have been fantastic after the reception I got in Glasgow at the Diamond League last week.

"Thanks again to everyone for their ongoing support."
– Katarina Johnson-Thompson
Johnson-Thompson out of Commonwealth Games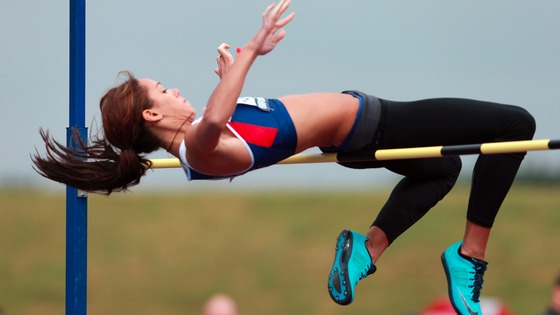 Liverpool heptathlete Katarina Johnson-Thompson has been ruled out of the Glasgow 2014 Commonwealth Games by a foot injury, Team England have confirmed.
The 21-year-old said she was "absolutely devastated" to miss the Games, in which she was hot favourite to win gold in the women's heptathlon. Johnson-Thompson is still hoping to recover in time to compete in the long jump at the European Championships in Zurich next month.
"I'm absolutely devastated that I'm not going to be able to compete at the upcoming Commonwealth Games in Glasgow. I was so looking forward to competing in another home games and this time as one of the favourites."
– Katarina Johnson-Thompson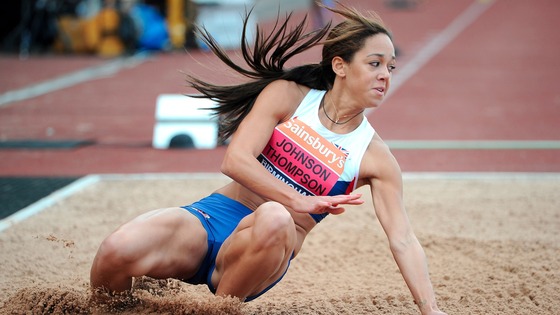 Advertisement
Manchester City striker Alvaro Negredo sidelined "for a few months" after breaking his foot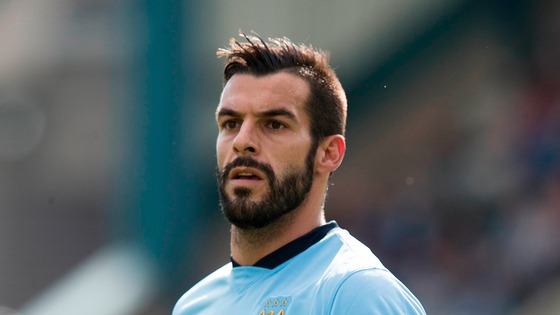 Manchester City striker Alvaro Negredo expects to be sidelined "for a few months" after breaking his foot.
The Spain international, who played the first half of City's friendly victory over Hearts on Friday, has broken the fifth metarsal in his right foot.
He made the announcement on his Instagram account.
"I want to let you know that its going to be hard for the next few months, I fractured my 5th metatarsal and will be out a few months.

"I will be back stronger than ever. I will return with a vengeance."
– Alvaro Negredo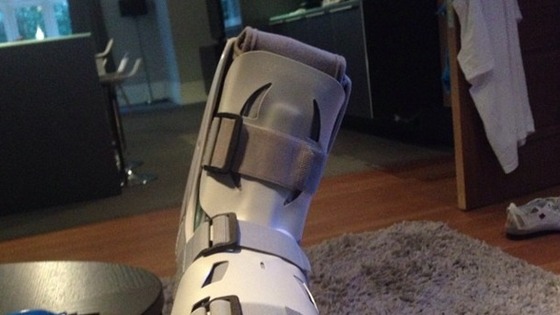 Negredo appeared to sustain the injury shortly after setting up City's opening goal against Hearts by Scott Sinclair with a brilliant through-ball, limping off just before the break.
The 28-year-old joined City from Sevilla a year ago in a #16million-plus deal and quickly became a fans' favourite after making an immediate impact. He scored an impressive 23 goals in his first 33 games in all competitions, including City's first Champions League hat-trick in the 5-2 win over CSKA Moscow.
However, from mid-January onwards he began to struggle and in 16 subsequent matches up to the end of the season he failed to score, which put additional pressure on City's other strikers and midfielder Yaya Toure to come up with the goals which secured them a second Premier League title in three years.
Earlier in the summer City manager Manuel Pellegrini was reported to be willing to listen to offers for the striker and Negredo was linked with a move back to Spain to rejoin former club Real Madrid for a second time, but his injury setback looks to have ended that prospect.
The footballer also Tweeted the announcement in Spanish:
Quiero deciros que van a ser unos meses muy duros para mi, ya que sufro una rotura del 5º metatarsiano… http://t.co/S5kVV5Oeiv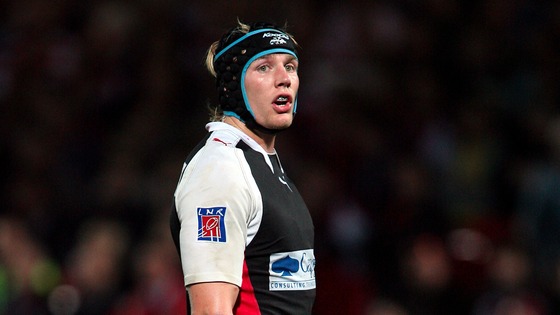 Sale Sharks have announced the signing of former England flanker Magnus Lund.
Lund will return to Sale for his second spell after a six-year stint with French club Biarritz.
Manchester-born Lund, 31, was a member of Sale's Premiership title-winning team in 2006, having joined them four years previously.
He gained 10 Test caps and helped England's sevens team win a silver medal at the 2006 Commonwealth Games in Melbourne.
"I am delighted Magnus has signed for us.

"I gave him his debut back in 2002 and have followed his career down the years.

"He is a great signing for us and will fit in perfectly with our plans."
– Sale rugby director Steve Diamond
Liverpool gymnast's trampoline slam dunk record attempt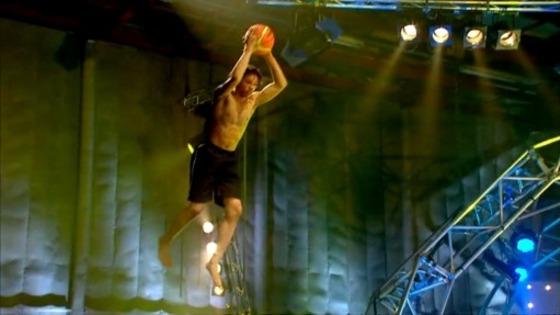 Extreme gymnast Jordan Ramos from Liverpool is flying out to Italy to attempt a new world record for the longest basketball slam dunk from a trampoline.
The 18 year old, who's part of Merseyside's Polichinelo Circus Acrobatic School has already broken the record three times and is now attempting an 8 metre leap.
McIlroy wins Open Championship at Royal Liverpool
Rory McIlroy held off a spirited challenge from Ryder Cup team-mate Sergio Garcia to claim his third major title on a thrilling final day of the Open Championship at Royal Liverpool.
Load more updates