Granada Weather and Travel
Latest weather and travel updates in the Granada region
A635 Stamford Street both ways closed due to serious accident between Ridge Hill Lane and West Street.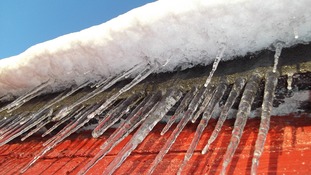 Sub zero temperatures, snow, blizzards, gale force gusts, school closures, traffic chaos that just about sums up March 2013.
Read the full story
Advertisement
Stationary traffic due to accident and rolling road block on M60 clockwise between J17 A56 (Prestwich / Whitefield) and J18 M62 / M66 (Simister Island).
Stationary traffic due to accident and rolling road block on M55 Westbound between J3 A585 (Kirkham) and J4 A583 / A5230 (Blackpool).
Reports of traffic congestion and one lane blocked due to broken down lorry on M62 Eastbound at J10 M6 (Croft Interchange).
A565 Derby Road outbound closed due to accident, two lorries involved from A5058 Miller's Bridge to A5057 Church Gardens.
Advertisement
Reports of very slow traffic and lane closed on exit slip road to Westbound M62 due to accident, overturned lorry and several cars involved on M60 anticlockwise at J12 M62 / M602 (Eccles Interchange).
Reports of two lanes blocked and very slow traffic due to accident, a lorry and two cars involved on M6 Northbound between J18 A54 (Middlewich / Holmes Chapel) and J19 A556 (Knutsford)
One lane closed due to broken down vehicle on M61 Northbound between J6 A6027 (Horwich) and J8 A6 / A674 (Chorley).
Load more updates
Back to top