Heywood alleged sex abuse
The trial continues of 11 men accused over alleged sex abuse of girls in Heywood. All deny the charges.
Liverpool crown court heard she started hanging out at the Tasty Bites takeaway in Heywood.
She said she would drink "straight" vodka and started to get calls from men who wanted to "chill" with her. They would pick her up at a Morrison's car park.
She said:
Most of the time I didn't know who it was, they'd just ring me are you coming, and I go yeah, and I didn't care who they were, I didn't know them, didn't know where we were going, just got in the car with people and then they took me to wherever".
– alleged victim

She was introduced to Adil Khan, of Oswald Street, Rochdale, known to her as Billy. It was alleged during the relationship the girl got pregnant with Khan's child. She went to a doctor with her mum and had an abortion while the pregnancy was still in its early stages.

Mr Khan and 10 other men accused of sexually abusing young girls in the area all deny the charges against them. The trial continues.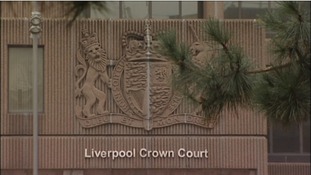 Court hears a 13 year old at the time of the alleged abuse claimed she was in a relationship with one of the defendants.
Read the full story
Advertisement
A teenager allegedly targeted by a child sexual exploitation gang in Heywood told court she would sometimes drink a litre of neat vodka "in one sitting" with the older men. But the girl, aged 13 when the alleged abuse began says she wasn't a victim and a "relationship" with one of the defendants.
Back to top