A Sea Odyssey in Liverpool
Over the weekend three giant puppets - a little girl, her dog and her uncle - are going to tour through Liverpool in a huge piece of street theatre.
Watch Andy Bonner's report of the day a giant girl, her dog, and 50ft deep sea diver came to Liverpool.
The Sea Odyssey event in Liverpool has been branded disgusting after the Little Girl Giant 'urinated' in the street.
The creators French company Royal De Lux said "that is what little girls do".
Advertisement
These pictures came in from Collette Rawlinson who was in the crowd today. Click here for more information on the Sea Odyssey and pictures from throughout the day.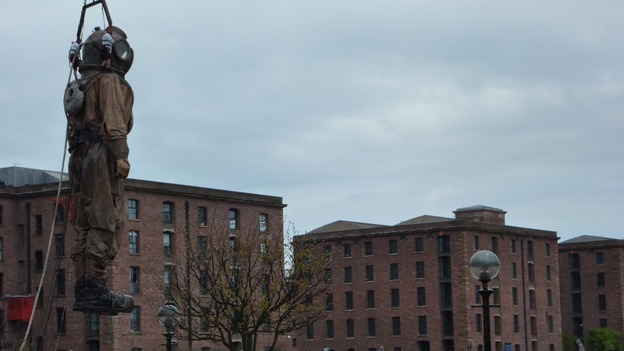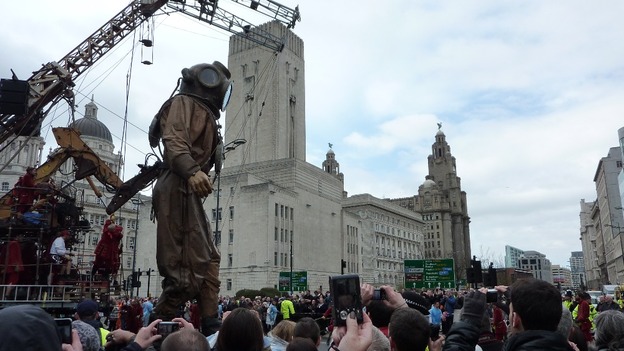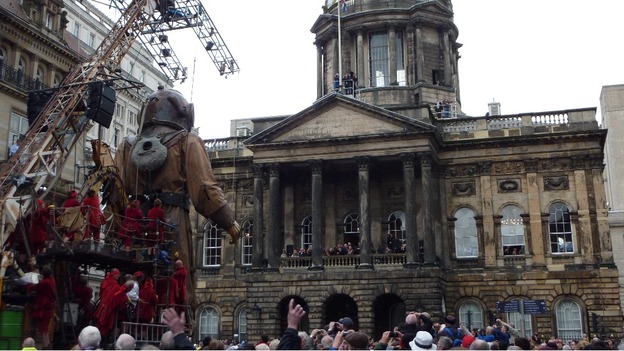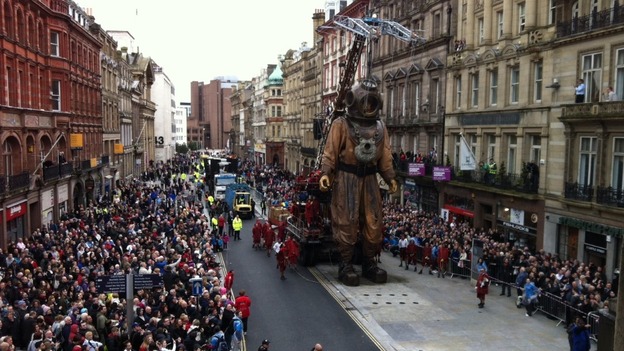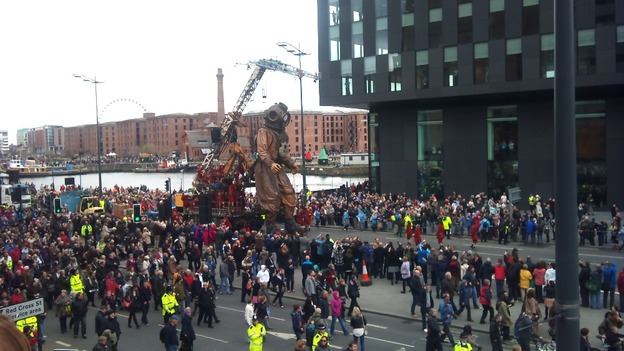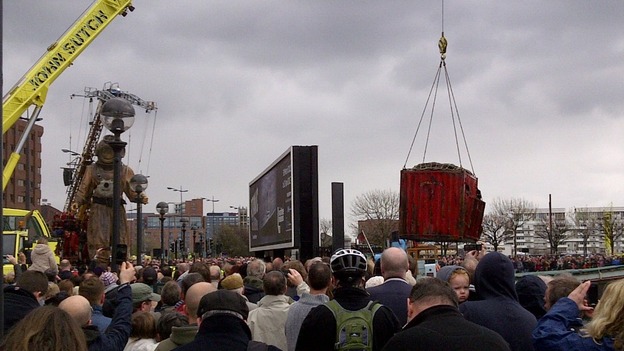 The Diver is well and truly on his way trying to deliver a letter from the sunken Titanic to his niece. Get the full story and timings of where they'll be over the whole weekend here.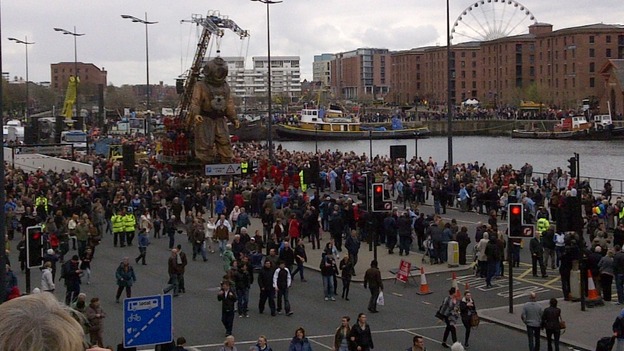 Advertisement
Liverpool's Diver giant is the Little Girl Giant's uncle. He weighs 2.5 tonnes and is 50ft tall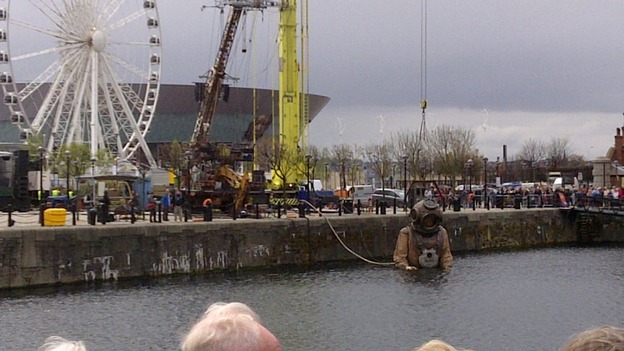 The Little Girl Giant 's Uncle is on a quest to find her. He's been scouring the ocean floor for the Titanic shipwreck to put his brother to rest after he went down with the ship.
He found letter written by him to his beloved daughter. For the past 100 years he has walked across the ocean floor with the sole purpose of delivering the letter to its young owner. And now he's set to emerge from the depths of the Mersey.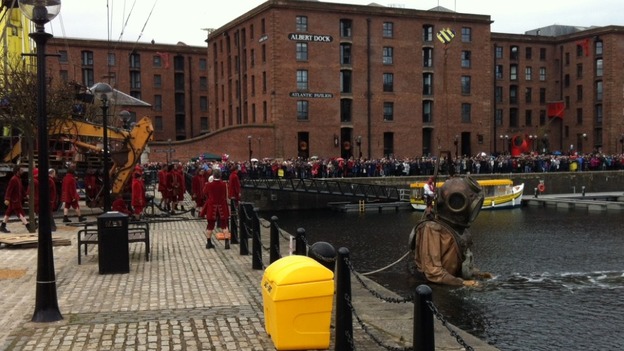 The Diver will depart from Albert Dock at 2pm, walk along The Strand, James Street, Castle Street, Dale Street, Moorfields, Tithebarn Street, Vauxhall Road, Boundary Street, Kirkdale Road, Walton Road, Salop Street, Tetlow Way, Langham Road, Walton Lane and arriving in Stanley Park from 6.30pm.
Liverpool's biggest ever piece of street theatre is underway this lunchtime. More than 10,000 people watched a 30-foot giant spring to life in Stanley Park this morning. It's part of the city's Titanic commemorations and aims to bring art into the community.
Andy Bonner has been watching: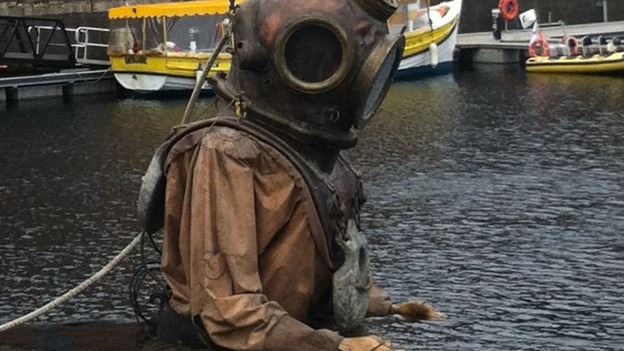 Load more updates
Back to top