Local elections 2012
Voters across the region have taken to the polls for local elections.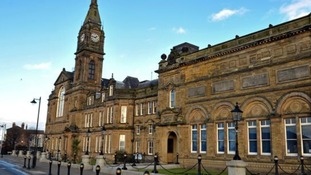 Labour have managed to strengthen their hold across Merseyside by taking control of three of the region's councils.
Read the full story
Labour took control of Sefton Council - the first time the borough has been controlled by a single party.
It increased its number of councillors by eight and successfully defended seven of its own seats.
One of the surprise results was in Blundellsands, where Conservative group leader Cllr Paula Parry lost to Labour's Veronica Bennett.
The results in full:
Labour: 15 seats (48%)
Liberal Democrats: 6 seats (19%)
Conservatives: 1 seat (17%)
UKIP: no seats (2%)
The Green Party: no seats (2%)
Independent: no seats (less than 1%)
Trades Unionists and Socialists Against the Cuts: no seats (less than 1%)
Turnout was 33%.
Advertisement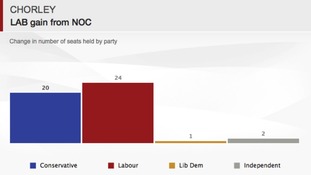 Labour has taken control of Chorley council from a Conservative - Lib Dem coalition after a victorious night for the party nationally.
Read the full story
Labour took control of Wirral Council on Merseyside.
The group gained seven seats in total, taking two from the Liberal Democrats and five from the Conservatives.
It means Labour now have 37 councillors, the Conservatives 22 and the Lib-Dems 7.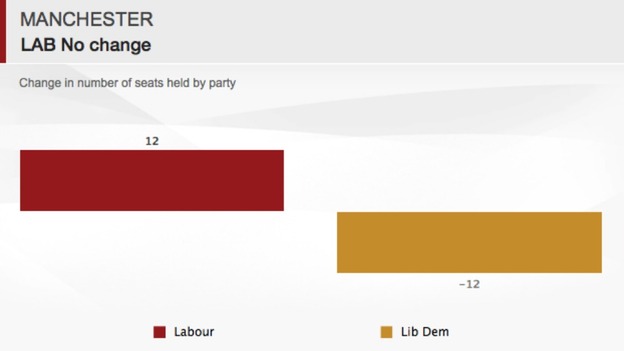 I'm absolutely delighted. It's been a tremendous night for Labour. We have a clean sweep for the second time in successive years - a very clear message from a electorate that they have confidence in what Manchester Labour has been doing for the city - and a very clear message from the Manchester electorate that they don't like what the coalition Government are doing and in particular they don't like what the Liberal Democrats are doing in propping up the coalition.
– Sir Richard Leese, Leader, Manchester City Council
Advertisement
Lib Dem MP for Cheadle and Assistant Government Whip Mark Hunter watched in Stockport's council chamber as the result was announced. Afterwards he spoke to Granada Reports and gave his reaction to the result.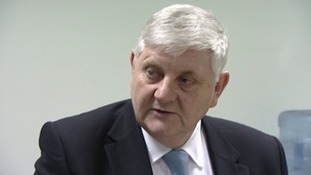 The Liberal Democrat leader of the hung council in Stockport has lost his seat to Labour.
Read the full story
Load more updates
Back to top