Mayoral elections
Residents in Salford and Liverpool are voting for their first directly elected mayor, while voters in Manchester take part in a referendum on having a mayor for their city.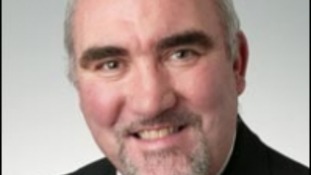 Labour's Ian Stewart has become Salford's first elected mayor after a second round of voting.
Read the full story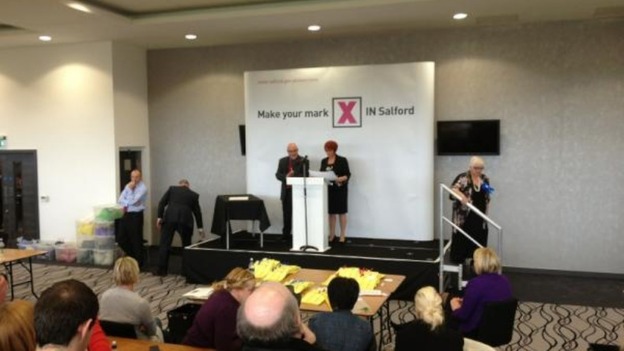 Ian Stewart is reading the declaration of acceptance of the office of Mayor of Salford City
Advertisement
Labour's Ian Stewart has been voted Salford's first directly elected mayor.
Norman Owen, the Liberal Democrat candidate in the Salford mayoral elections, has blamed the coalition government for the loss of his election deposit. Owen also lost his seat on the council to Labour.
Advertisement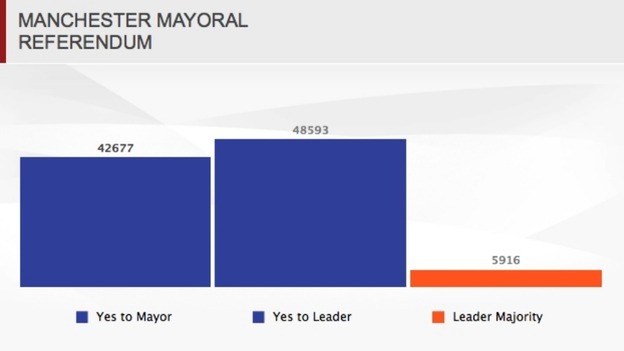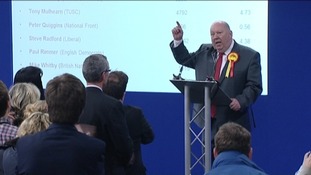 Voters have chosen the current council leader Joe Anderson as Liverpool's first mayor. He won the election with 54% of the vote.
Read the full story
"The people of Liverpool have spoken decisively in favour of the Labour Party.

"They have rejected the Conservatives and Liberal Democrats within this city and have given me their trust and the Labour Party their trust.

"I promise to you that we will deliver on our pledges and on our promises."
– Joe Anderson, Liverpool's new mayor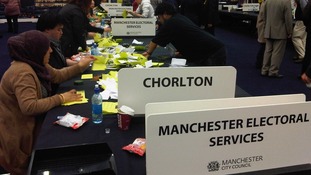 Voters in Manchester voted against having an elected mayor in a referendum.
Read the full story
Load more updates
Back to top