Shafilea Ahmed trial continues
Iftikhar and Farzana Ahmed from Warrington are on trial for the murder of their 17-year-old daughter Shafilea. Her body was found in a Cumbrian river in 2004. It is alleged her parents killed her because they disapproved of her Western lifestyle.
Shafilea Ahmed's sister has denied telling her police handlers she "made up" the story of how her parents murdered the Warrington teenager, a court heard.
Alesha Ahmed was continuing her evidence at Chester Crown Court where her parents, Iftikhar and Farzana deny murdering 17-year-old Shafilea.
It was not until last year that Ms Ahmed provided the "final piece of the puzzle" about Shafilea's death, the prosecution say, when she disclosed that she witnessed her parents killing Shafilea at the family home in Liverpool Road, Warrington.
Tom Bayliss QC, defending Mr Ahmed, said:
Its not been an easy journey for you has it? You've had pangs of conscience about the lies you have told. You have tried to retract your statement haven't you?"

Miss Ahmed said: "I never tried to retract my statement. I've always said if I don't want to be a witness it is because I can't cope, not because I want to take my statement away."

Mr Bayliss said that in March this year Ms Ahmed was having some sort of argument with her "police handlers".

He said: "You said, 'it's all made up anyway,' didn't you?"

Ms Ahmed replied: "I have never said that. It's never been brought to my attention if I did.
The trial continues.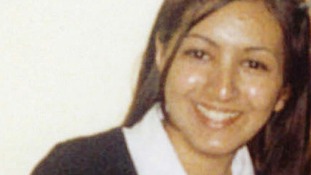 Shafilea Ahmed's sister has told a jury she was "covering up for her parents".
Read the full story
Advertisement
The jury in the Shafilea Ahmed murder trial have been sent home for the day. The case has been adjourned until tomorrow morning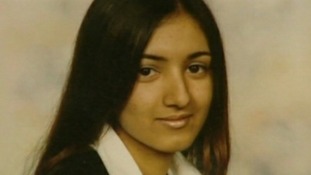 Shafilea Ahmed's sister has told Chester Crown Court that she told police her story in 2010 - 7 years after Shafilea's alleged murder - because the pressure of keeping silent had become too much. She told Chester Crown Court it had been a relief to tell someone finally.
The sister of Shafilea Ahmed is due to continue her testimony against their parents in the next hour. Alesha Ahmed told Chester Crown Court yesterday that her father and mother Iftikhar and Farzana suffocated her 17-year-old sister, forcing a plastic bag into her throat.
Today she is expected to explain why she decided to make her allegations 7 years after Shafilea died and days after Alesha was involved in a robbery at the family home. The Ahmeds deny murdering their daughter in September 2003.
Advertisement
Back to top