Roller Coaster record
American roller coaster fanatic Richard Rodriguez will be starting his attempt to smash the current Guinness World Record of consecutive roller coaster riding at the Pleasure beach in Blackpool.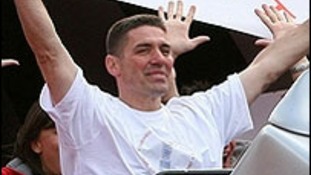 Richard Rodriquez is a roller coaster legend. He's hoping to spend 103 days on the 'Big One' at the Pleasure Beach.
Read the full story
Back to top