Airport fuel crisis
Manchester Airport will run out of jet fuel tonight – which could leave thousands of passengers stranded.
Russell Craig, Head of Communications at Manchester Airport says crews have worked through the night to get the fuel delivery back on track.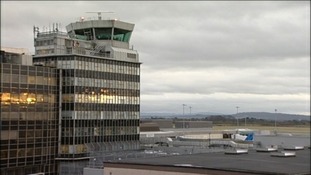 Flight operations at Manchester Airport have returned to normal after the airline's fuel supply companies experienced problems yesterday.
Read the full story
Advertisement
Holidaymakers are facing delays after Manchester Airport ran out of fuel for aircraft last night.
The pumps ran dry because of problems with the pipeline from Stanlow Oil Refinery at Ellesmere Port. Flights are expected to be disrupted into the morning.
The airport has set up a webpage providing the latest information about the problems. Passengers are advised to check with their airline or the airport website before travelling.
Manchester airport say fuel has now been restored at refinery but it will take at least 6 hours before it gets to the airfield.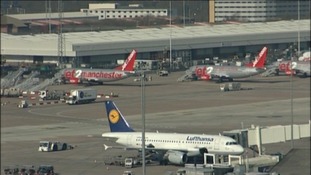 Travel plans for thousands of air passengers have been thrown into chaos by an aviation fuel supply problem at Manchester airport.
Read the full story
Today the airline fuel supply companies operating at Manchester Airport are experiencing temporary problems with their supply of aviation fuel from Essar refinery.

Whilst a stock of aviation fuel is stored on site, as a precaution, airlines have been advised to carry additional fuel wherever possible.

Although this is a short term problem, until it is resolved, airlines might not be able to refuel aircraft at Manchester Airport which is why contingency plans have been put in place.
Experts from the fuel companies, the airport and airlines are working hard to resolve the issue and minimise any impact.

Whilst we do not expect this to cause widespread disruption, it is possible that some airlines may decide to cancel, divert or delay a small number of flights from 18:00 tonight into tomorrow morning.

We would advise all passengers travelling this evening and tomorrow morning to check their flight status with the airline before coming to the airport.

We would like to apologise for any disruption that this may cause.
– Manchester Airport statement
Advertisement
Manchester Airport will run out of aviationt fuel tonight – leaving passengers facing potential delays..Aircraft will not be able to refuel at the airport from around 6pm, sparking fears of mass cancellations and delays.
The airport say it's down to a problem with the supply.
Back to top